Welcome to the Paddle Sports Product of the Year Awards 2024 – Whitewater
NB, Click on the products below and vote for the one you think stands out. You are eligible to vote if you are an industry professional. NB, you can only vote once.
SANDILINE
PDF Deimos

Introducing the Deimos Life Jacket, the ultimate buoyancy aid for kayakers, sailors, and sports enthusiasts alike. Designed for maximum performance in canoe/kayak competitions, this sleek and compact life jacket boasts an impressive 40mm thickness in the front and back, ensuring a snug and comfortable fit that adheres perfectly to your body….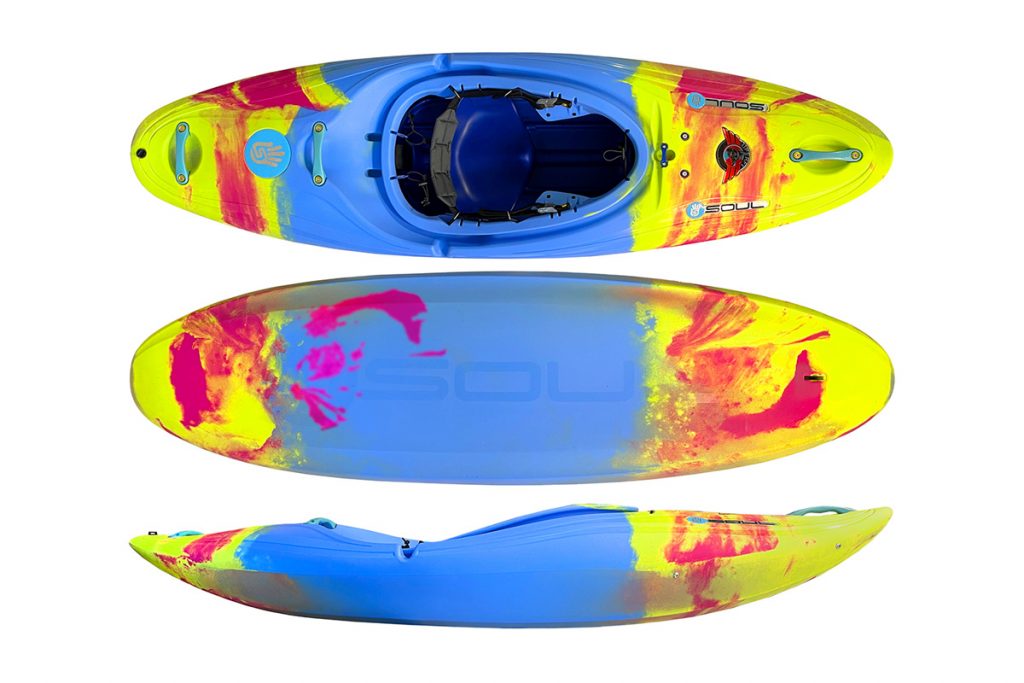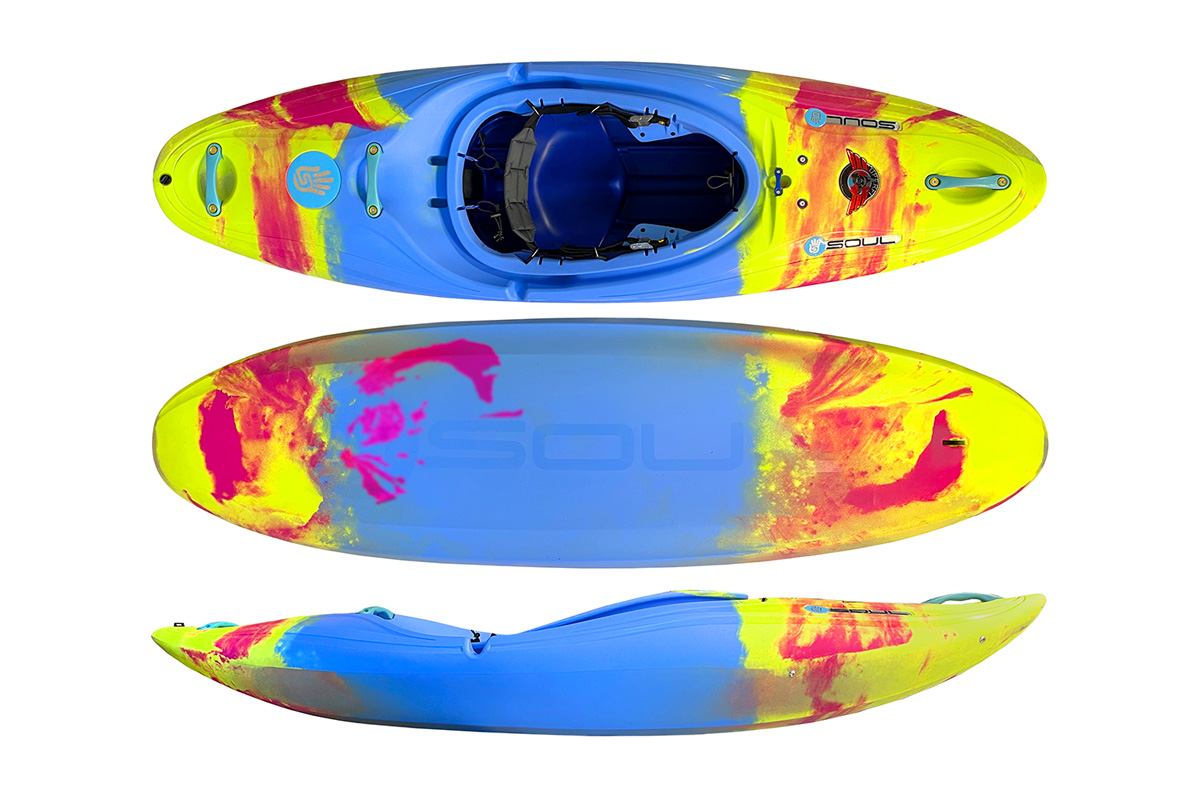 SOOL WATERMAN
SuperFly Kids kayak

"If you think kids aren't pushing themselves, you need to take another look. With many starting to paddle before they even start school, by the time they're 9 or 10, they're already charging hard. What's been missing, is the right boat." – Patrick Gagné…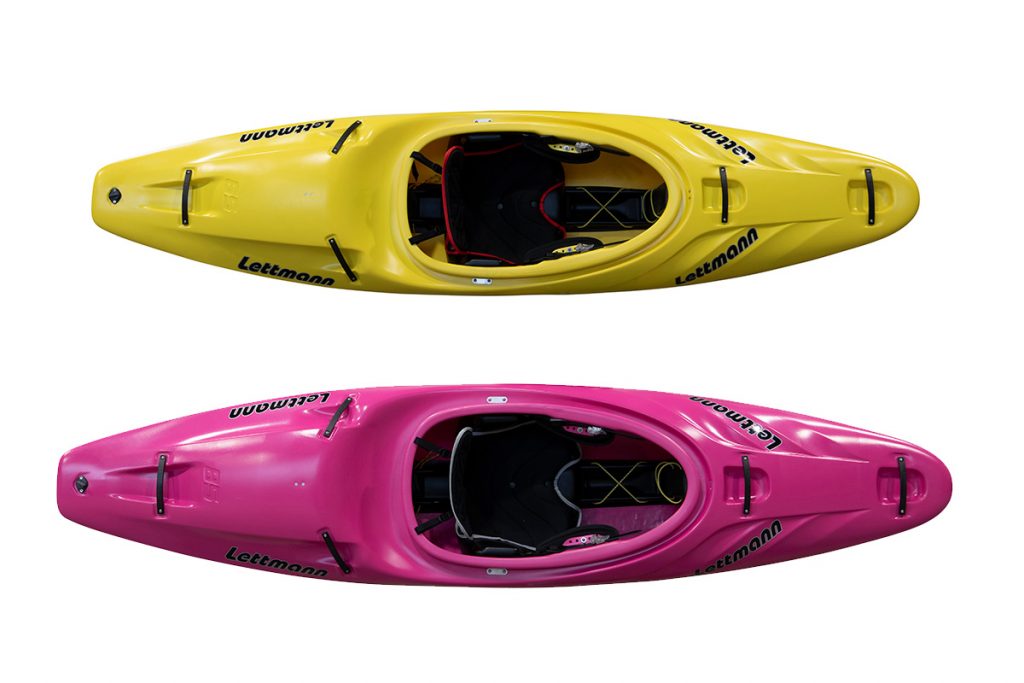 LETTMANN
The Horny Potato 65 & 85

A shooting star that makes your whitewater wishes come true…
The Horny Potato is an absolute game changer! Not only did it boost our recognition on the whitewater market, but it also sends you flying when you're boofing waterfalls, washers or waves. Whether you prefer technical or pushy whitewater our THP simply delivers…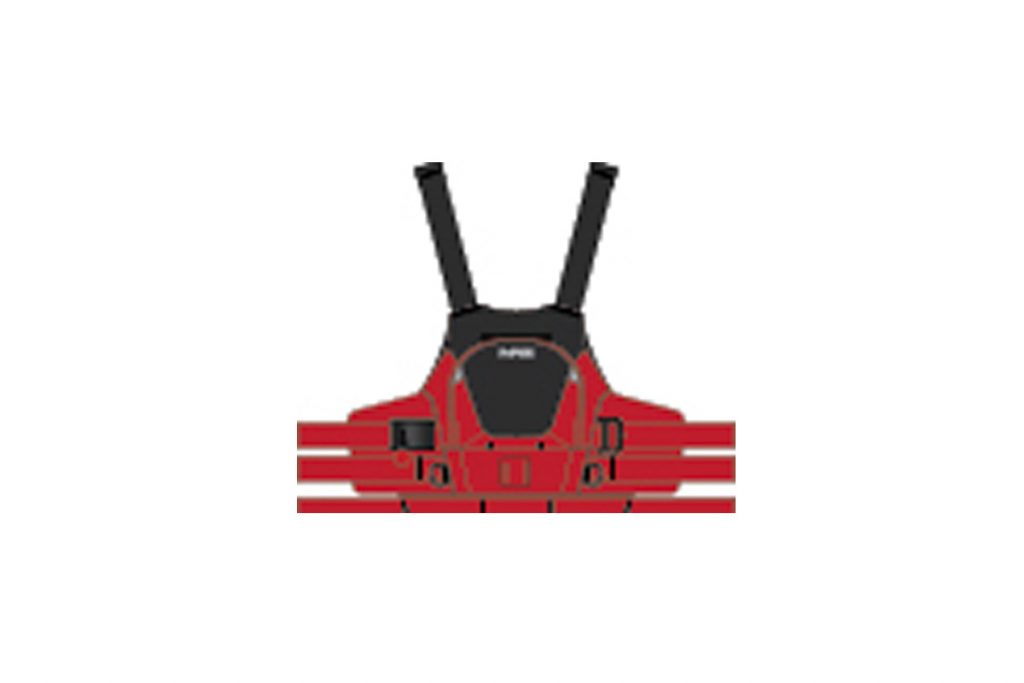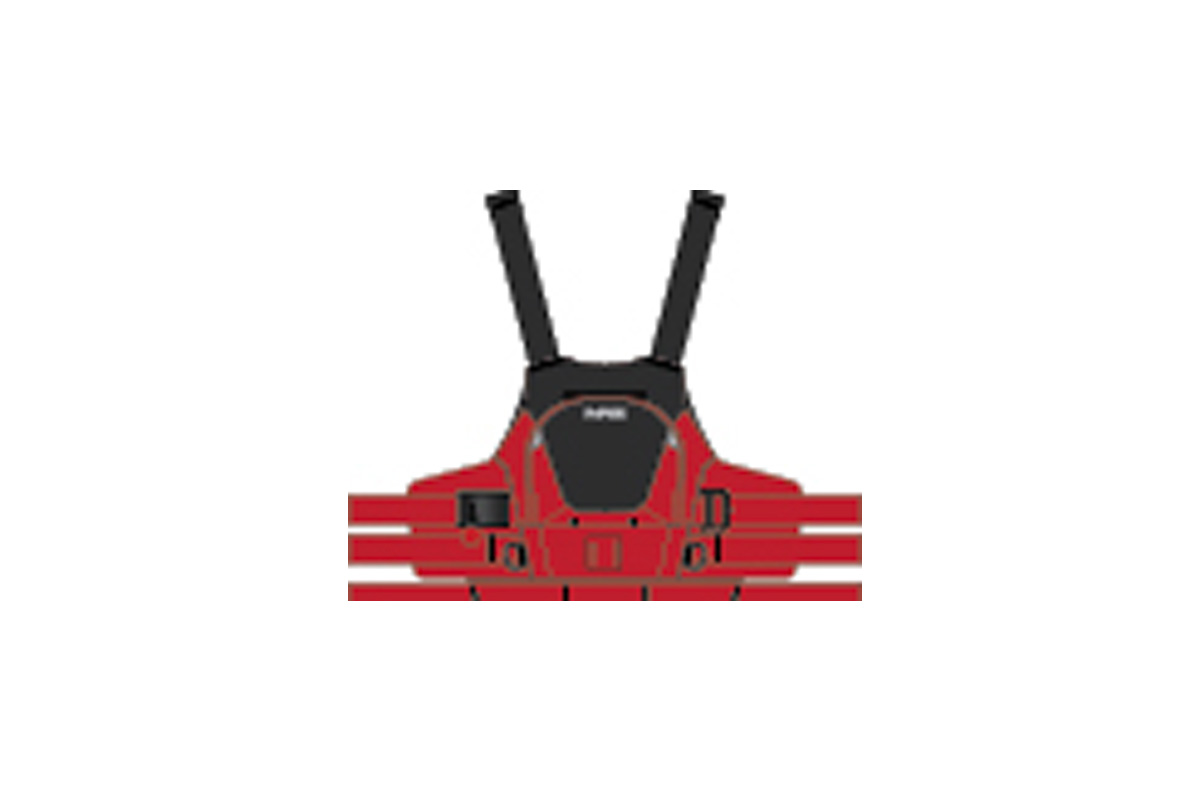 NRS
Vector PFD

The NRS Vector PFD builds off the legacy of the Zen and the popularity of the Ninja to evolve a fully featured, lightweight rescue vest into superiority. With unmatched comfort and mobility, the Vector's enhanced rescue features give whitewater paddlers and rescue professionals the confidence to push their limits safely…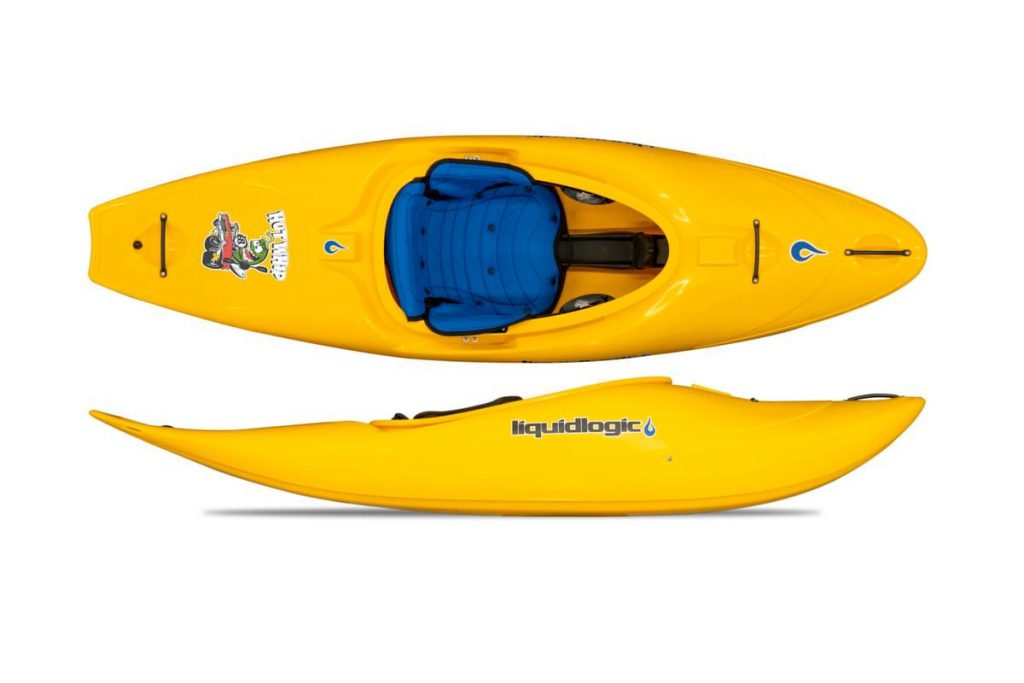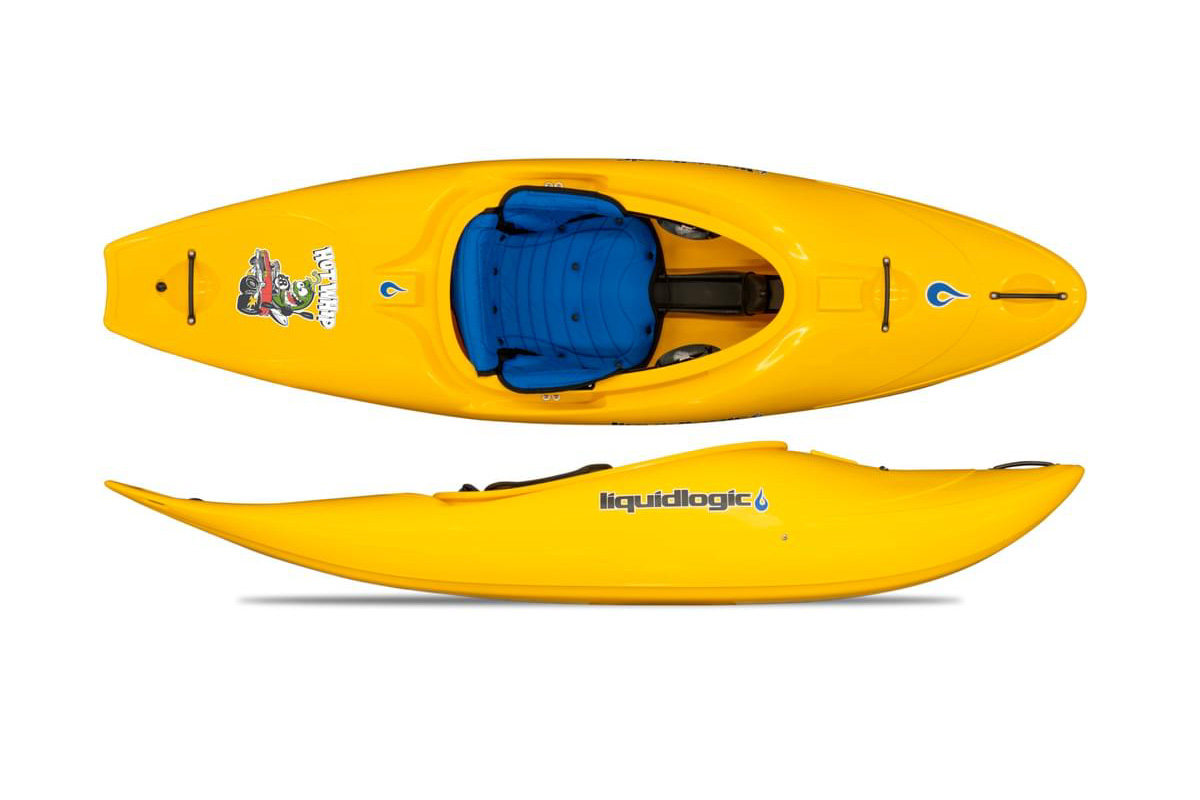 BIG ADVENTURE
Liquidlogic_HotWhip

Let's be honest. A playboat is great for tricks, but kind of sucks to take down river. That's why we created The Hot Whip. 
The Hot Whip is the ultimate boat for those who want to play hard on the entire river without sacrificing comfort and style going downstream. …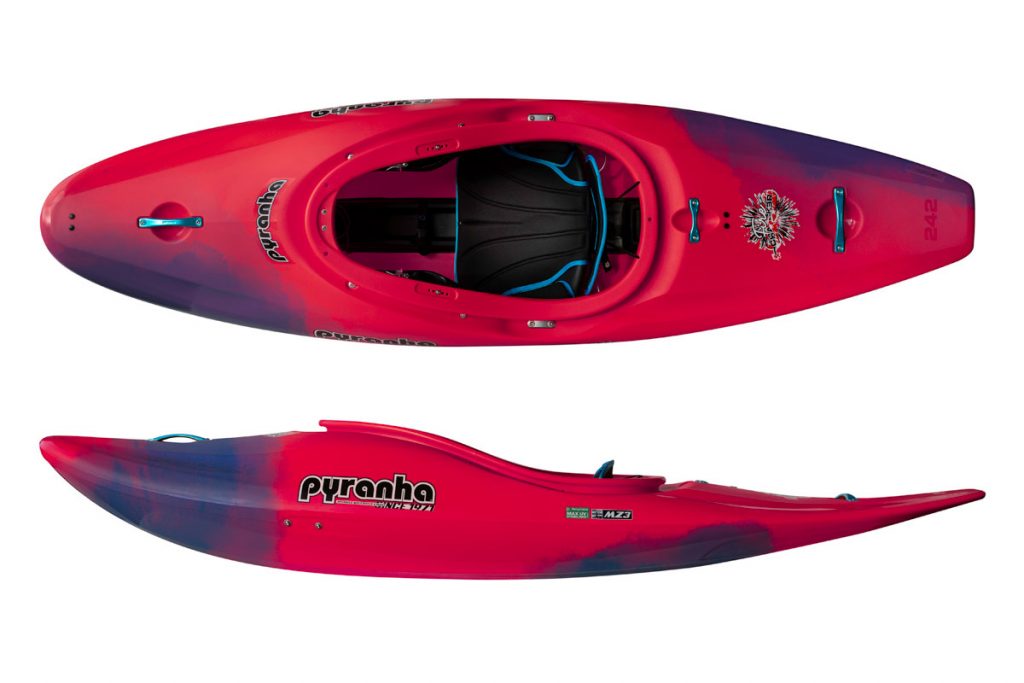 PYRANHA
Firecracker

The Firecracker makes explosive, freeride energy accessible to the masses and rockets intermediate and advanced paddlers up to the next level; the fun and energy felt when paddling this boat is sky high! …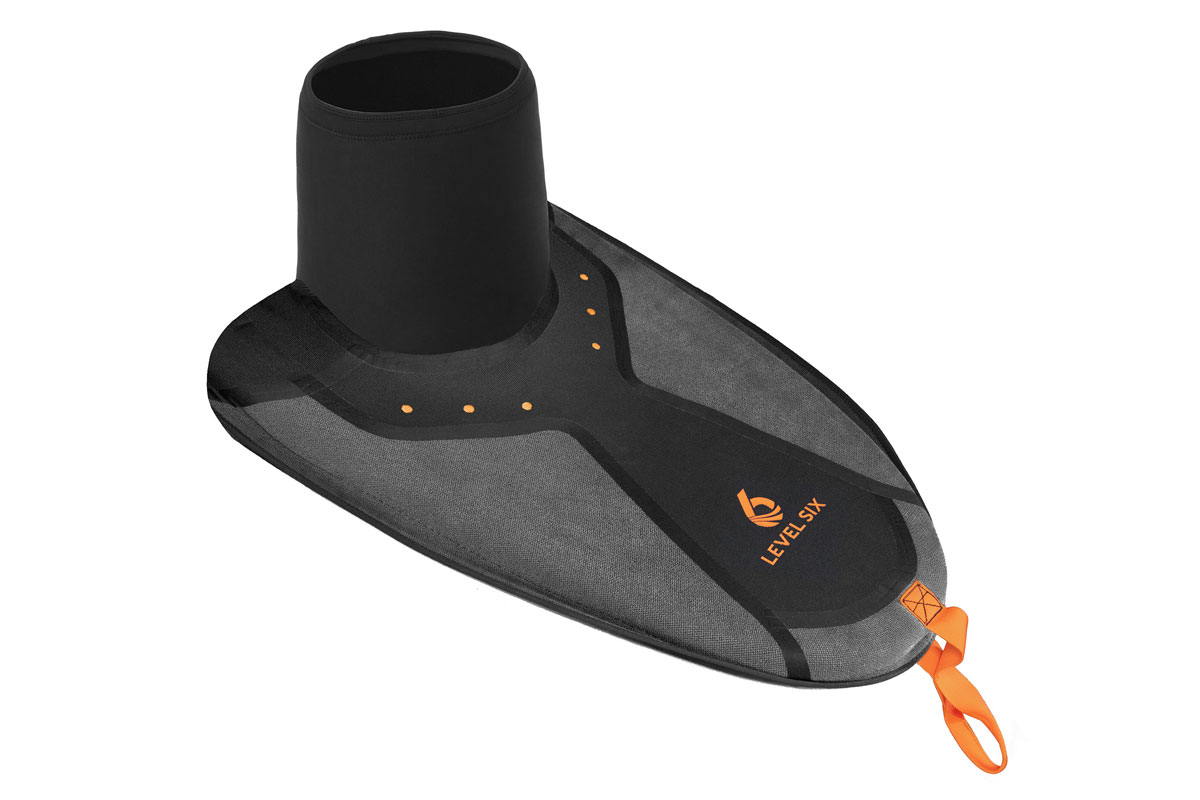 LEVEL SIX
class 6

This is the ultimate whitewater sprayskirt. If you are a paddler pushing your limits, running big drops and the risk of a implosion could be costly this skirt was built for you. Built from the ground up using a thicker neoprene deck with a abrasion resistant lamination on every piece …
PRIJON
Party Pike

The Party Pike from Prijon is the ultimate play- and racemachine! A super-fast and enormously agile riverplay kayak with a super flat, playful stern! It's extremely easy to undercut and to turn it on the spot. On the river, it spins playfully through eddies, …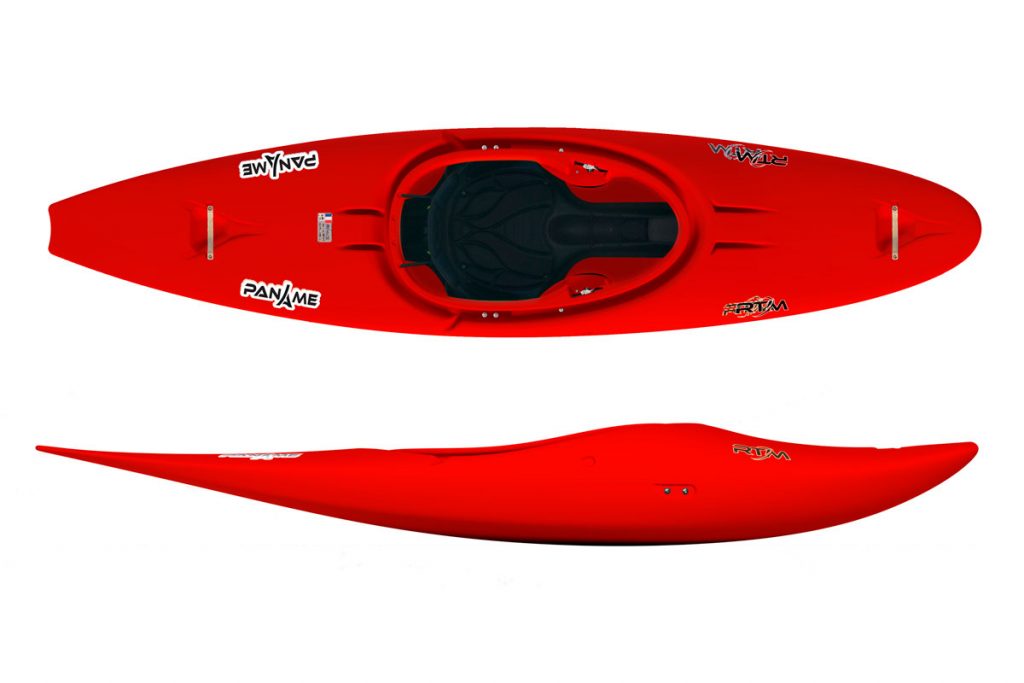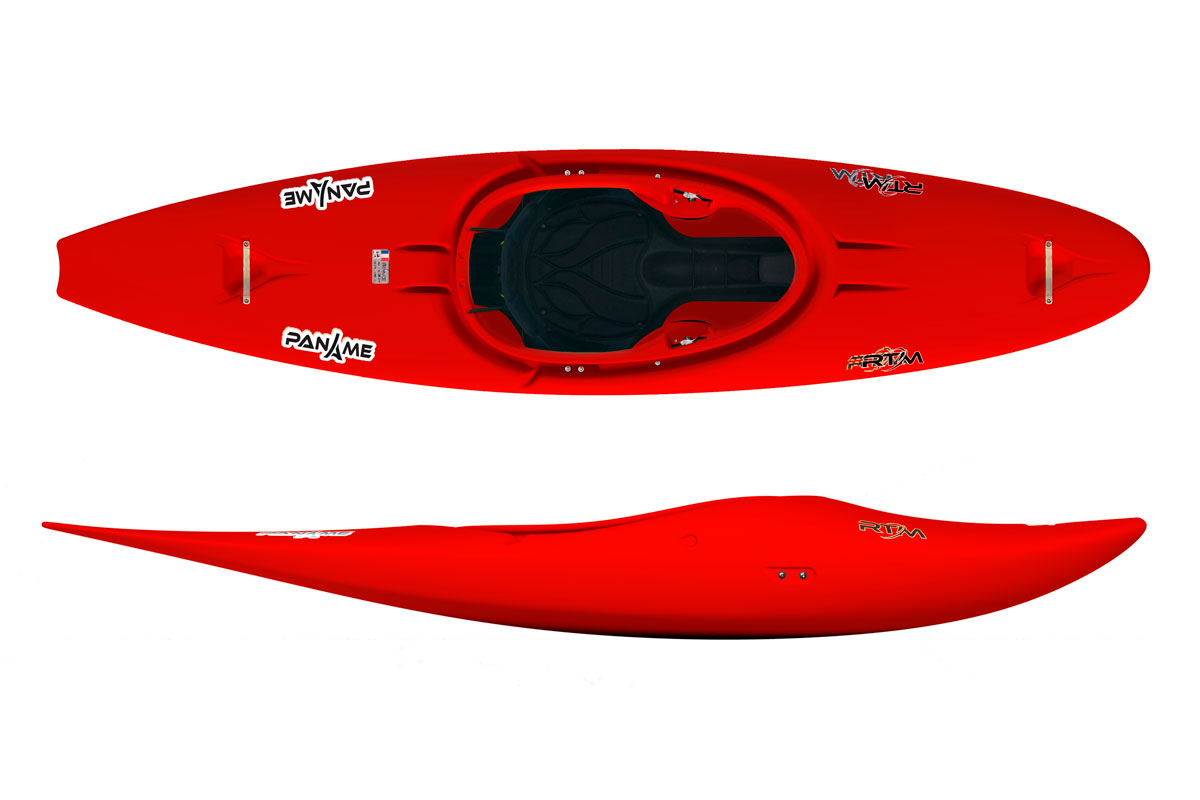 RTM
Paname

NEW for 2023/2024: Whitewater kayak developed in collaboration with members of the French Slalom team. The PANAME has been designed for paddlers who are looking for performance both in competition and out on the river.
A boat designed by elite paddlers that remains accessible to all…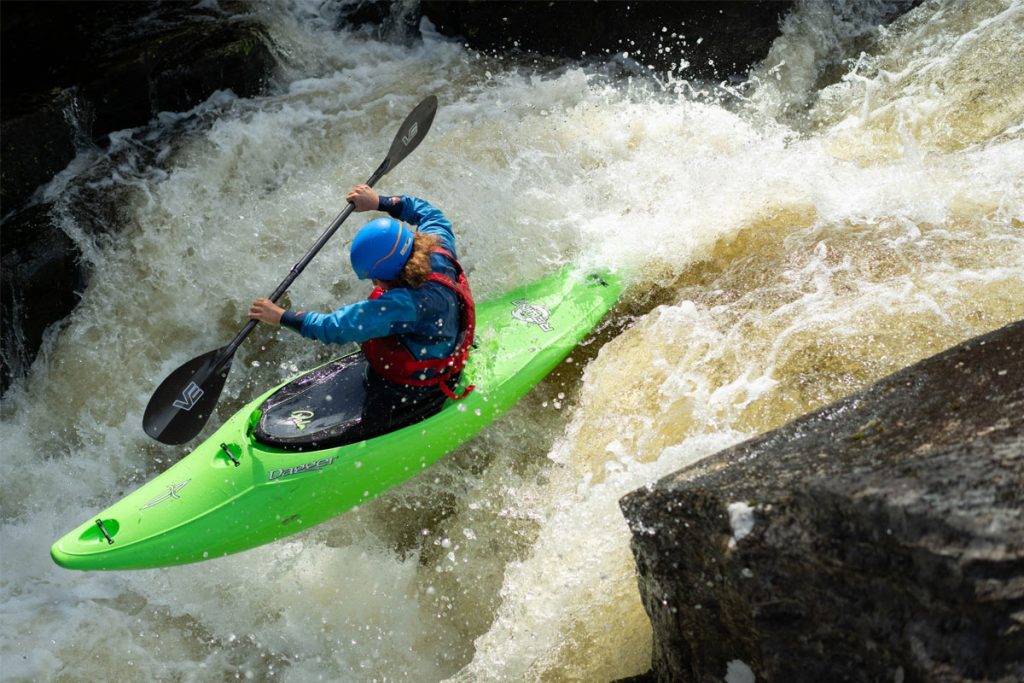 PALM
Fuse Jacket

Description: A shape shifting paddle jacket for active freeride paddling. Made from soft two-way XP4-layer stretch fabric the athletic fit and fabric supplness give unlimited comfort. Latex wrist gaskets with matched neoprene over-cuffs …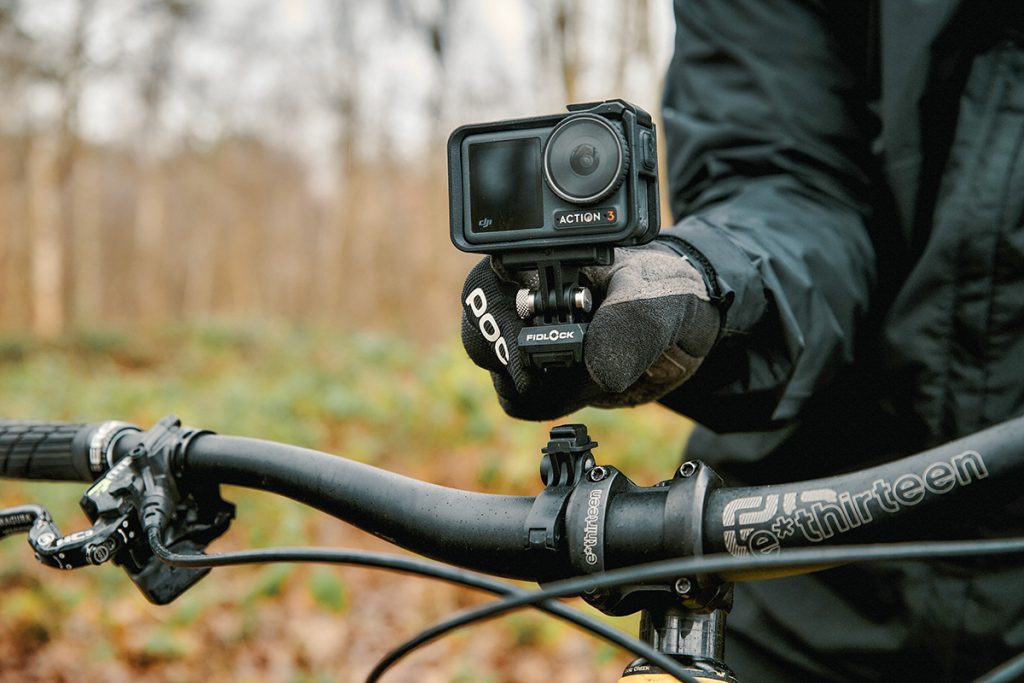 FIDLOCK
Pinclip

The PINCLIP action cam mount is a quick-change adapter for action cams, which is compatible with all common cams and mounts. The camera is attached as usual with a clamp screw on the action cam mount – the coupling element of FIDLOCK….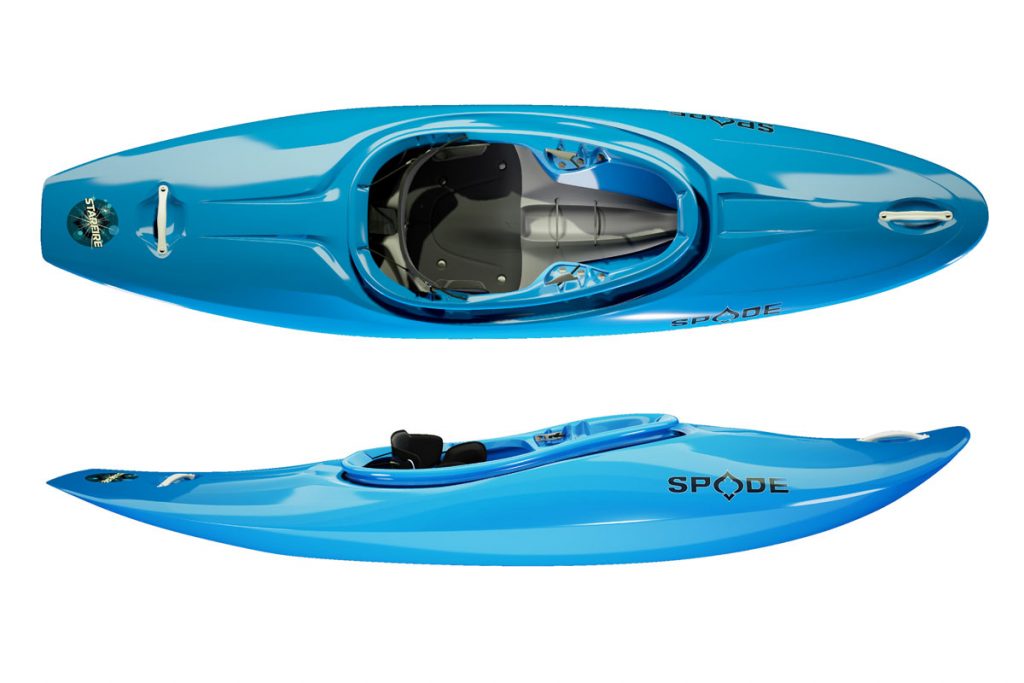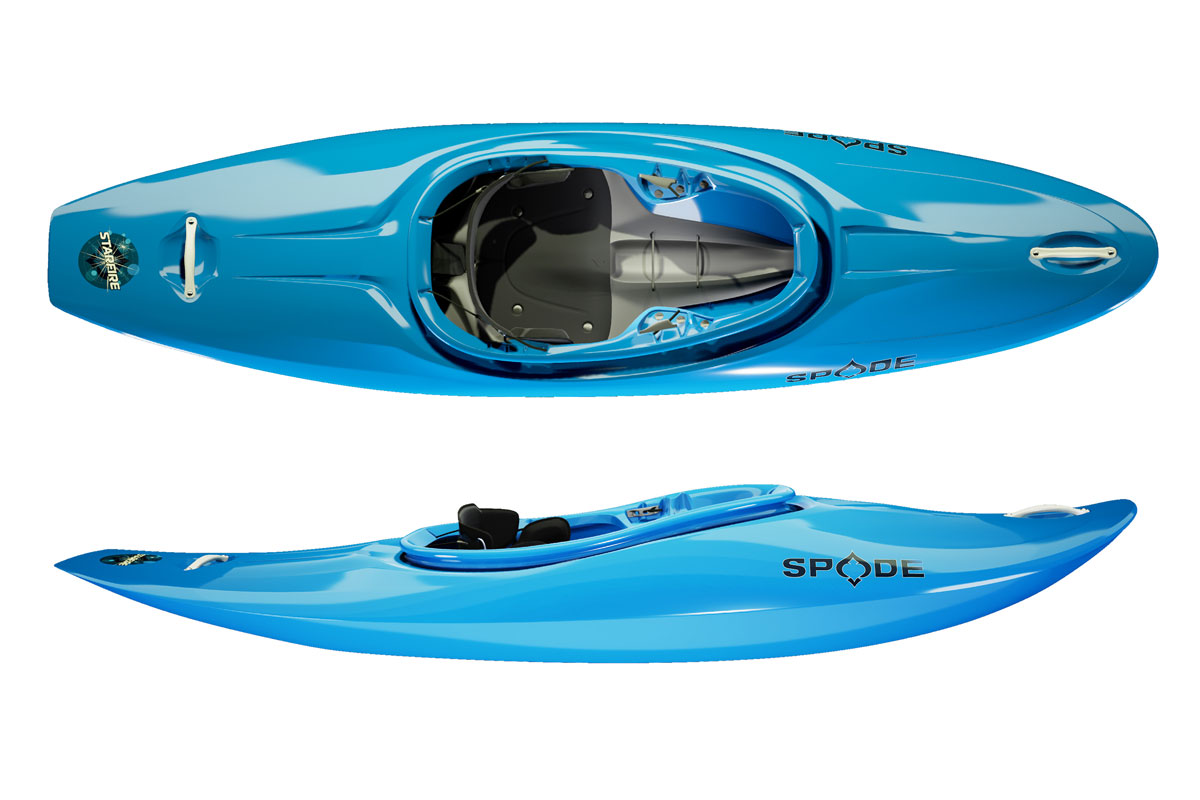 SPADE KAYAKS
Starfire

The Starfire is the ideal fun machine for young and light paddlers.
If you constantly walk around in shoes that are too big, you shouldn't be surprised if you fall on your nose. Unfortunately, there are still far too few modern kayaks for children, teenagers and light paddlers. ….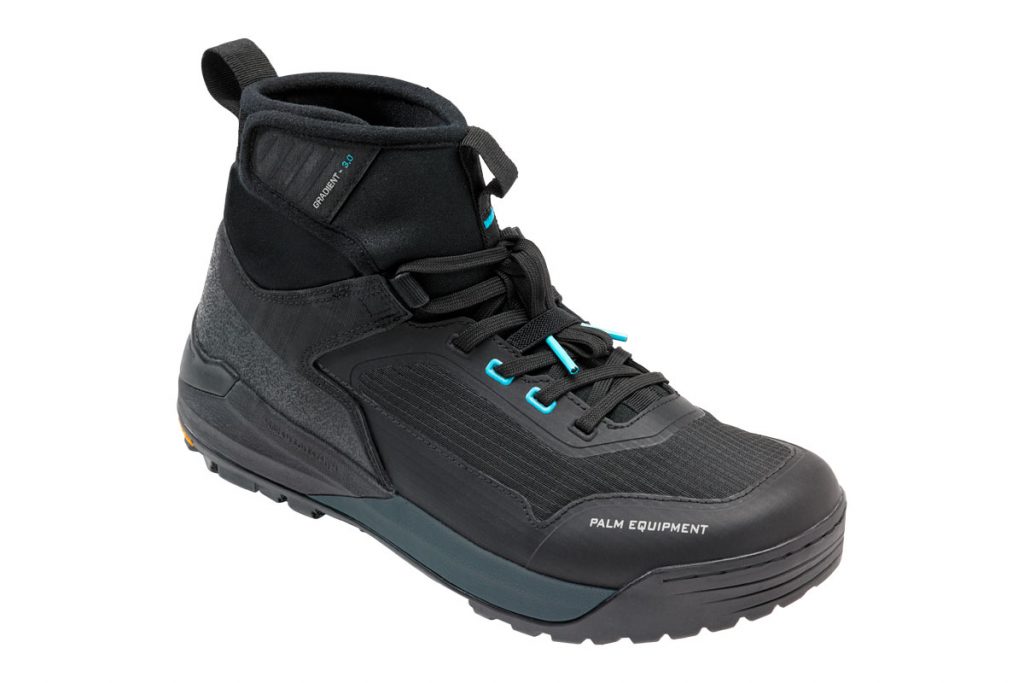 PALM
Gradient

Description: Everything on the Gradient 3.0 has been designed for water. 
The custom Vibram sole with traction lugs keeps your feet planted whether ascending or descending, made from ultra sticky HydroGrip rubber compound. …