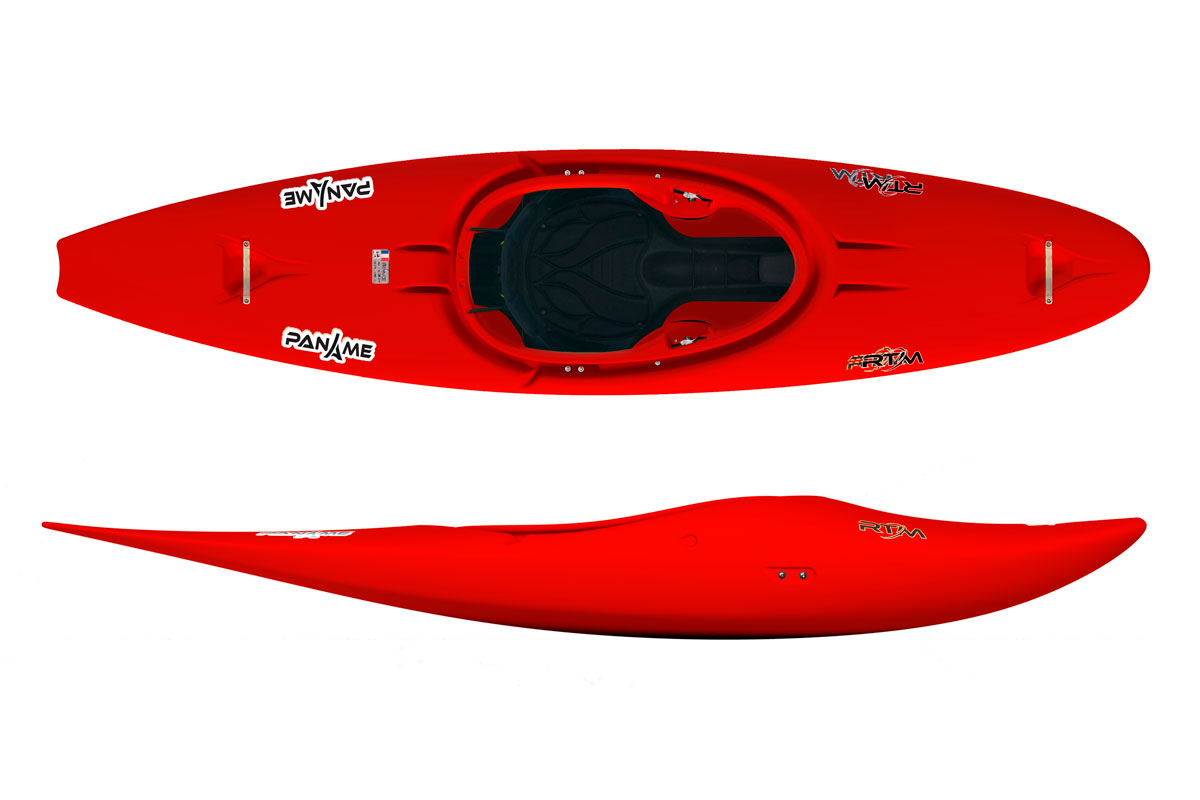 ROTOMOD celebrates its 50th anniversary in 2023. For almost 40 years, the French company has been designing, producing and distributing polyethylene canoes and kayaks under its own brands, RTM and DAG.
NEW for 2023/2024: Whitewater kayak developed in collaboration with members of the French Slalom team. The PANAME has been designed for paddlers who are looking for performance both in competition and out on the river.
A boat designed by elite paddlers that remains accessible to all. Fast, fluid and responsive, this new model is developed both for fun and reaching Kayak cross podiums.
Technical characteristics allow for easy and efficient paddling :
The front volume is optimized to facilitate efficient ramp entry and boofing as you journey down river.
The low volume stern is designed for fast and stable manoeuvring as well as speed and glide
The low and recessed deck facilitates quick movements and allows for passing through kayak cross gates with maximum control.
The PANAME is available in two sizes, adapted to fit a range of the paddlers.
The PANAME is for optimized for paddlers in the 70-85kg weight range while the PANAME S is aimed at those in the 55-70kg range.
Paname is made from Super Linear polyethylene. The seat and footrest are made from 100% recycled polyethylene, produced by ROTOMOD.
PANAME
Length : 274 cm
Width : 63.5 cm
Weigth :18 kg
Capacity : 1 person
Max charge : 239 Liters
Paddler weigth : 70/85 kg
PANAME S
Length : 274 cm
Width : 60 cm
Weigth :18 kg
Capacity : 1 person
Max charge : 207 Liters
Paddler Weigth : 55/70 kg
My Vote Goes to this Product