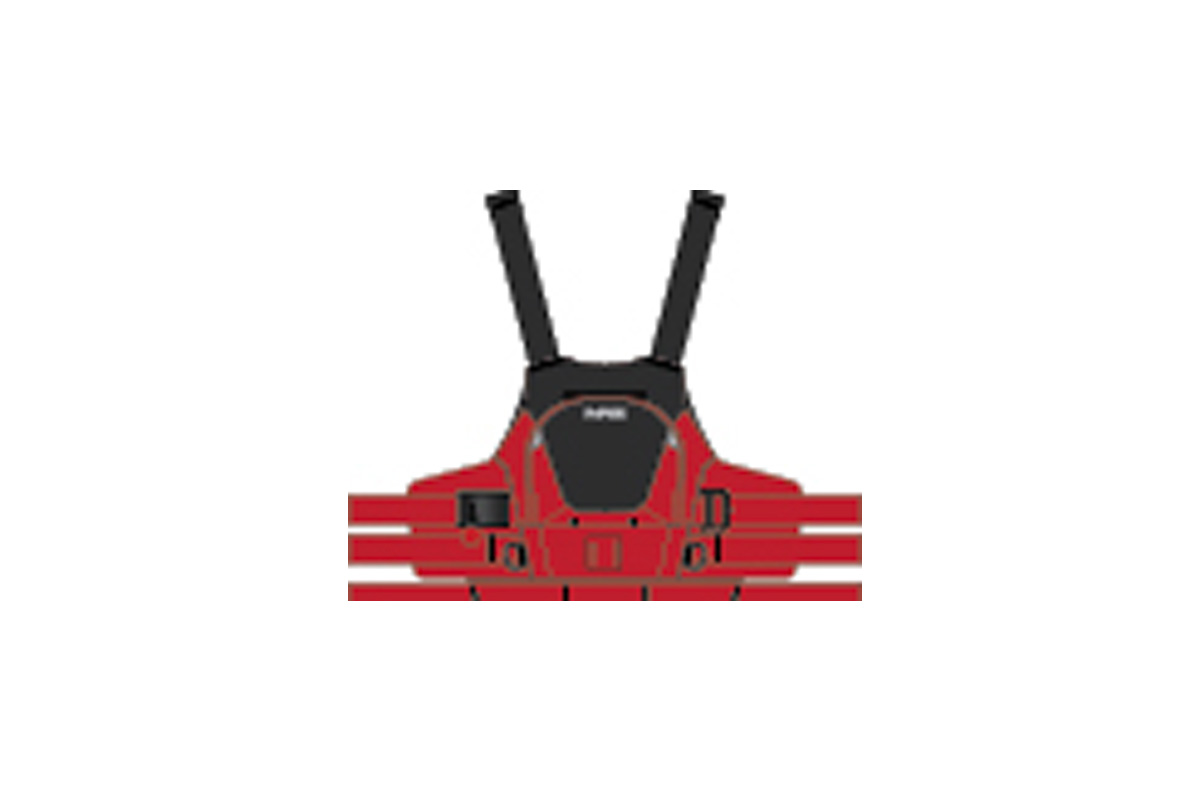 The NRS Vector PFD builds off the legacy of the Zen and the popularity of the Ninja to evolve a fully featured, lightweight rescue vest into superiority. With unmatched comfort and mobility, the Vector's enhanced rescue features give whitewater paddlers and rescue professionals the confidence to push their limits safely.
Our innovative Orbit Fit System enhances overall comfort, increases range of motion and eliminates the desire to over-tighten.
Wrap-around foam panels with AirMesh lining and wide, padded straps increase protection and comfort on the river and extended hike-ins.
The 4 cm quick-release rescue belt with an aluminum attachment ring is strategically placed to reduce snag risks.
Continuous, interconnected webbing creates an internal harness for maximum security in live bait scenarios and when grabbing users by shoulder straps.
Compartmentalized, zippered, drop-down, clamshell pocket stows and organizes essential on-person gear.
An additional dual-entry, zippered pocket holds a flip line or skull cap for fast retrieval.
Features two easy-release carabiner attachment points for cowtail rescue systems and attachment points for safety essentials such as whistle, knife, lights or strobe.
3M® reflective accents to increase visibility in low-light conditions.
Hand warmer pocket features 4-way stretch double knit polyester lining that's soft against the skin; pocket doubles as quick storage for webbing or gloves.
Strap garages and a deliberately placed lash tab reduce snag points.
The Orbit Fit System layers multiple pieces of lightweight closed-cell foam cut to precise specifications to create a unique, flexible, pre-curved shape that effortlessly conforms to your body.
Graded Sizing takes into account the appropriate amount of flotation needed for individual body types resulting in a better-fitting, more comfortable life jacket for all.
Sustainable construction combines a recycled ripstop nylon shell with a recycled nylon inner that protects the fully recycled Ethafoam shims.
AirMesh lining on the lower back adds ventilation and helps manage moisture.
Side entry, with aluminum buckle adjustments on shoulders, side and waist to secure the life jacket and customize fit.
Silicone-coated inner waistband helps hold the PFD in place when swimming.
My Vote Goes to this Product