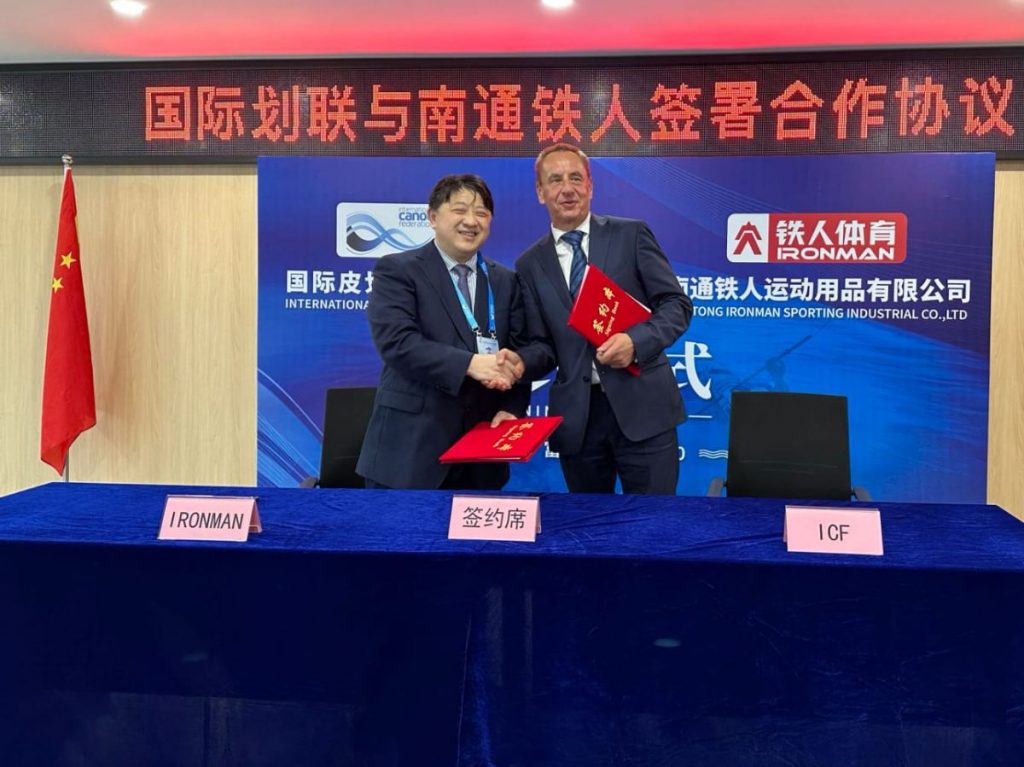 The International Canoe Federation has successfully signed a two year partnership covering three significant agreements; sponsorship, licensing and broadcasting in one of the canoeing's fastest growing markets. This is positive news for paddlers worldwide.
« The Nantong Tieren Sports Goods company has entered into a two-year sponsorship agreement consisting of a sponsorship payment and a supply of materials, half of which will involve the provision of the company's "Ironman" ergometer machines. The machines will play an important role in the continued growth of ICF virtual events.
The partnership with the China Media Group will give canoeing a valuable window into the massive Chinese online and television audiences. The two-year deal provides CMG with the rights to all ICF events in Olympic and non-Olympic disciplines, including world championships and Olympic qualifying events.
Kayford is an experienced international company which has worked with several global sports, including FIFA and UEFA, and for many major sporting events. The ICF will receive a pro rata amount of the turnover generated.
Our partnership with Ironman gives us access to not only world-class products, but also a financial arrangement which will help grow development of our sport. We welcome all three of our partners to the international canoeing family, and look forward to working with them to build our brand in China."