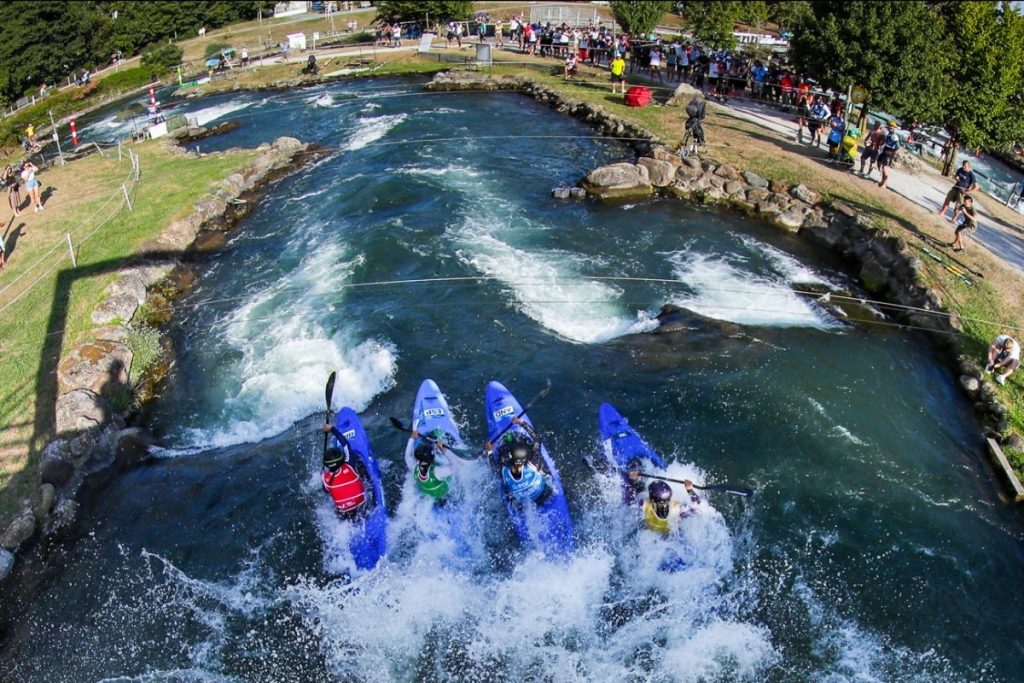 Multiple bids to host upcoming International Canoe Federation world championship events during the next Olympic quarter has underlined the strong belief within the canoe community of the ongoing strength of canoe sports.
The ICF has closed the bidding process for several world championships and world cups in 2025 and 2027, and is thrilled with the response of national federations.

Three federations have bid to host the 2027 ICF Canoe Slalom World Championships, which will also be a qualifying event for the 2028 LA Olympic Games.

La Seu in Spain, the slalom venue for the 1992 Olympics, Vaires-sur-Marne, the venue for next year's Paris Olympics, and Krakow, the venue for slalom at this year's European Games, have all put their hands up to host the premiere slalom event in 2027.
"It's not just the number of cities, but also the quality. It guarantees we will have a first-class world championships and Olympic qualifier."

The 2027 ICF Canoe Sprint and Paracanoe World Championships, also a qualification event for the LA Olympics, has also attracted three bids.

Plovdiv in Bulgaria, Racice in the Czech Republic, and Szeged in Hungary are all keen to host the world titles. Szeged also hosted Olympic qualifiers in 2019 and 2011, while Racice (2017) and Plovdiv (1989) have both only hosted one world championship previously.

There has also been exciting interest from federations to host non-Olympic world championships. La Seu and Vaires-sur-Marne have both registered interest in hosting the 2027 ICF Canoe Freestyle World Championships, while La Seu is also keen on the 2027 ICF Wildwater World Championships.

Silkeborg in Denmark has bid to host the 2027 ICF Canoe Marathon World Championships. This year's marathon world titles will also be held in Denmark, in Vejen.

"We are blessed to have many first-class venues around the world, so I am very happy that many of these venues want to be part of our competition calendar."

The ICF Executive Board will vote on the host cities when it meets in Budapest later this month.