Welcome to the Paddle Sports Product of the Year Awards 2024 – Paddles
NB, Click on the products below and vote for the one you think stands out. You are eligible to vote if you are an industry professional. NB, you can only vote once.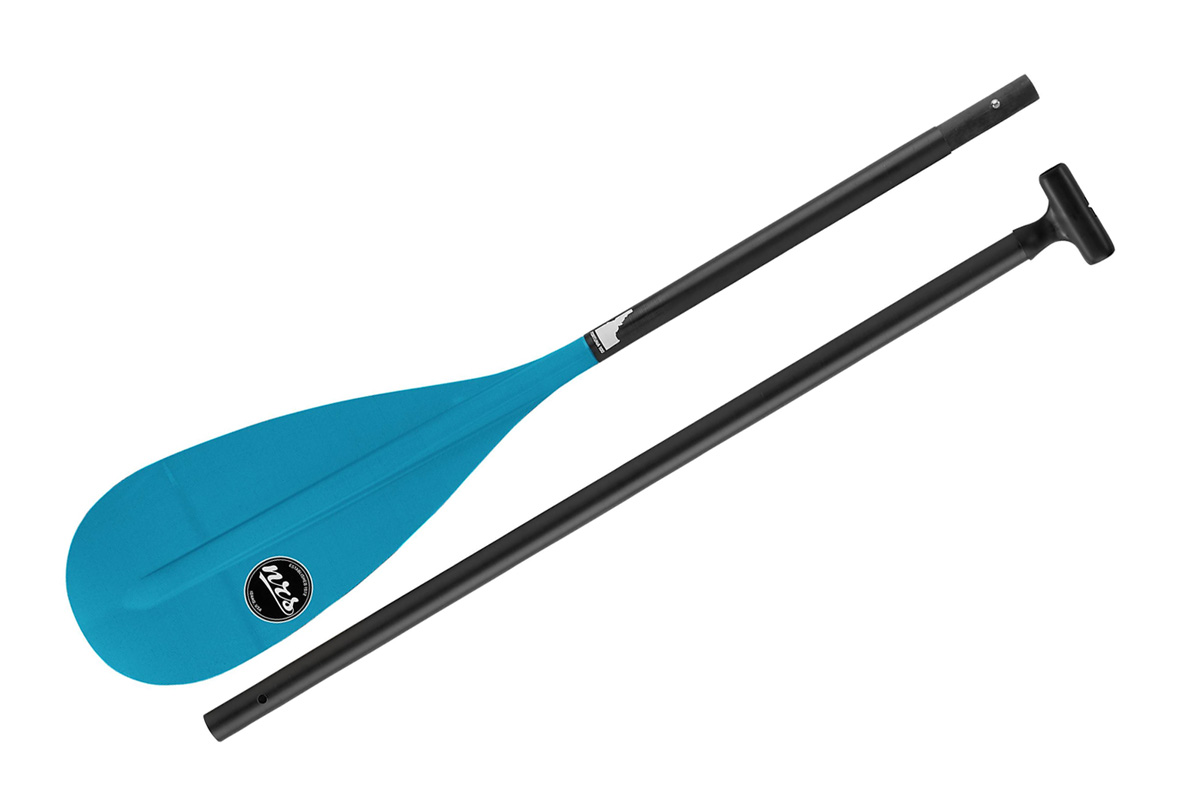 NRS
Fortuna Paddle

The Fortuna 90 Adjustable SUP Paddle was designed to handle the more advanced demands of those who push SUPs to their limits in sport or fitness, through whitewater or on overnighters. With a smaller blade size, the Fortuna 90 is perfect for more petite paddlers or those wanting to paddle at a higher cadence. …
AQUABOUND
 Aerial Composite Whitewater Paddle

Introducing the most revolutionary paddle in whitewater. Aerial's Lam-Lok™ US Patent Pending technology uses aramid thread to mechanically bond blade layers together, protecting the blade edges from impact and abrasion & dramatically extending the paddle's life. …
FALTBOT
Nortik rapid fiber glass

With the nor k Rapid Fiberglass we have a 4-piece paddle new on the market which was developed especially for packrafting in rapids. The typical wide white-water blade generates the right power with every stroke. The length of 210 cm is adapted to PackRa& use. …
PRIJON
Sava

Superlight and robust whitewater paddle with a pleasant handling. Immediately offers pressure when putting the blade in the water and enables you to powerful strokes. …
VE PADDLES
Aicore Vanda

Description:  A narrow cruising blade shape with small surface area and increased neck-to-tip length. Suiting lower angle paddling, power is transferred gradually into the stroke as the blade submerges, reducing fatigue when used on long days….
VE PADDLES
Aircore Fara

Description: A lightweight carbon touring paddle with a great in-water feel, this midsized blade suits a higher angle stroke, ideal for day tours or coastal play.  Providing smooth power on both blade faces, the pronounced catch and low swing weight help endurance,…
SPADE KAYAKS
Red Stick, Black Attack and Blue Viper

All 3 paddles now come with foam core and dynel edges and the inmouldetd shaft for the perfect and outstanding grip!…
WATTERSPORT
Indestructible pad

To better meet the demands of many professionals and solve the problem of pad ungluing encountered by many brands of paddles, we have created a new pad, using a new material. Heated and pressed, it is extra strong, non-slip, tear-proof and non-tearable, while remaining non-abrasive to users….