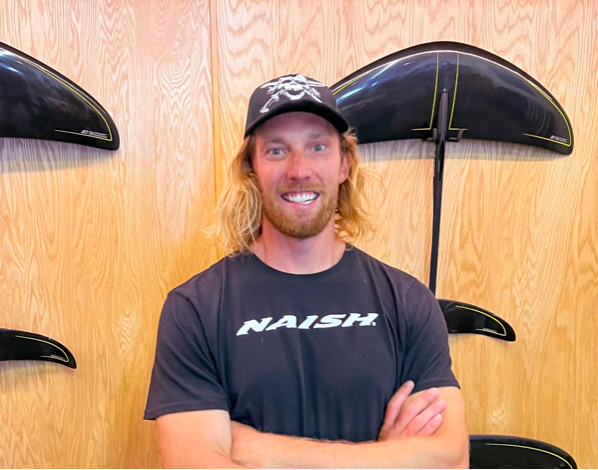 Naish International is absolutely frothing to welcome Ray Borg to their Marketing team.
Ray joins Naish from Southern California where he spent the last 4 years getting a Ph.D. in Biochemistry at the University of California Santa Barbara. When not in the lab bioengineering viruses to detect bacterial infections in mice, he spent his free time at the beach getting a Master's in Froth. Ray brings a unique perspective, social media marketing experience and passion to the Naish family.
Ray's wind sports journey began when he started a university kiteboarding club with friends (before anyone in the club knew how to kite). The stoke carried them through and ever since he could stay up wind Ray has been on a non-stop mission of stoking the wind sports community. He has stepped on the the wind sports stage by organizing competitions and carving out a unique niche in the industry by creatively mixing sketch comedy and kitesurfing.
"Joining the Naish family is a dream come true. The wind fuels the funnest sports on the planet and it is no wonder that the community surrounding them is composed of fun, technical, and vibrant people. For me it is all about having epic adventures with friends, pushing the sports and cultivating the community. Naish is embodiment of this communal stoke on and off the water. Wind sports are at a very exciting time right now and am looking forward to the good things coming." – Ray Borg