Kokatat is known for its high-quality dry gear, a reputation well-earned after 50 years in business. In 2021, Kokatat changed ownership and unveiled a new product with long-time partner W.L. Gore. Director of Sales Jeff Turner shares more insight on GORE-TEX PRO and what Kokatat has in store for the future.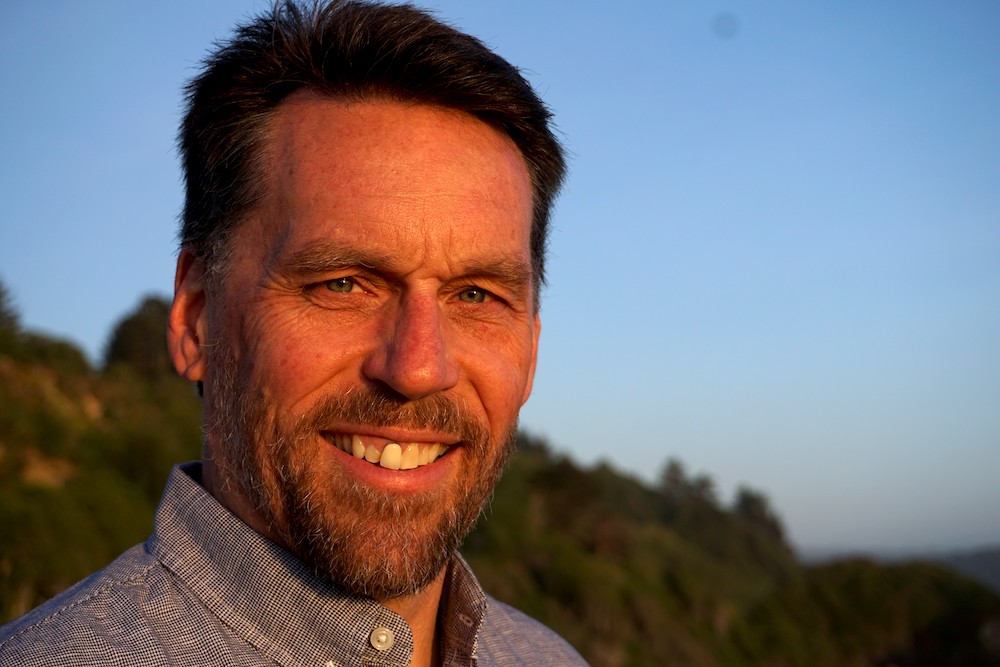 TPSS: Jeff, last year Kotatat celebrated 50 years in business. Tell us more about Kokatat. How did you start?
JT: In the early years, Kokatat decided to focus our business in the paddle sports market, manufacturing apparel designed to keep paddlers dry. The first significant milestone occurred when a friend of our founder, Steve O'Meara, asked if Steve could design some jackets for a crew planning a first descent of the Alsek River in Northern British Columbia, Canada. Kokatat has been driven to manufacture gear to keep paddlers dry and safe ever since.
TPSS: What have been a few milestones along the way?
JT: We launched our first paddling drysuit in 1987. It was a rear-entry model with the first integrated over-skirt. Three years later, in 1990, Kokatat introduced the first GORE-TEX drysuit for paddling. Since then, Kokatat GORE-TEX and Hydrus drysuits have become the market leaders in the category.
TPSS: What lessons have you taken from the past five decades?
JT: The key to our success over the last 50 years has been consistency in design, manufacturing, and performance. Over 90% of our annual revenue comes from products we manufacture in our Arcata, California factory. Our dry wear is exclusively manufactured here in Arcata— that way, we can assure our customers that they will remain dry when wearing their Kokatat suits. Unlike many others in the business, each and every drysuit we manufacture is pressure tested to validate that the suit will be completely dry on the first day of use and many more.
TPSS: There was big news this year when the company changed ownership. Who are the new owners, and can we expect any changes in the near future?
JT: Our founder started the company immediately following his graduation from Humboldt State University in 1971. In one form or another, Kokatat has been one of the mainstays of the Humboldt County community and, in recent decades, one of the leading employers in our community. It is fitting that our new owner, Mark Loughmiller, is also a long-time Humboldt County business leader. We are driven to maintain a safe, diverse and enjoyable work environment in our company. Mark is committed to that end.
TPSS: In a company that has become synonymous with quality, can we count on Kokatat to uphold this legacy?
JT: Yes, absolutely. We thank all the sewing and sealing machine operators and the inspection crew in our factory. They are the ones who guarantee Kokatat will be dry for many years.
"As an industry, we all need to work together to ensure this pandemic-related surge of business has longevity."
TPSS: Tell us more about GORE-TEX PRO. How did this product come about? What is the difference between this one of the original GORE-TEX?
JT: Kokatat is one of the longest-standing GORE-TEX licensees in the world, and for many years we were the exclusive user of GORE-TEX fabrics in the paddle sports market. We have been working with W.L. Gore for four years on the development of this new GORE-TEX PRO laminate. In our opinion, it is the most rugged and durable waterproof/breathable fabric available for paddle sports dry garments. It has been specifically engineered to improve its environmental footprint by incorporating recycled face textiles that reduce water usage and CO2 emissions in production. It was an easy decision to move all our GORE-TEX drysuits to this new PRO laminate in 2021: We field-tested this new GORE-TEX laminate package over two years with remarkable success. All our test team athletes were impressed with the lightweight and durable performance.
TPSS: How has Kokatat dealt with the past two years? What were the biggest challenges or impacts due to Covid? How have you worked to find solutions?
JT: The pandemic has been a challenge for so many, and our hearts go out to everyone who has experienced personal hardships due to Covid. One of the biggest lessons for our business has been to focus on being nimble and adapting quickly. So much is outside our control, so we focus on what we can control and ensure that those things are dialed in to drive us through the unseen surprises.
TPSS: How do you explain this sudden explosion in paddle sports we've all experienced? What do you foresee in the next two years in the paddle sports business?
JT: Covid brought so many new people to paddle sports as they looked for an activity outside that would reduce the exposure to the coronavirus. For the next few years, our goal is to convince all those new participants to stick with the sport. Most of these new paddlers are recreational paddlers with so many great choices to get on the water. Whether they choose a sit-ontop, paddleboard, folding kayak, inflatable canoe, or pack raft, they are discovering the wonderful experience of human-powered paddling. As an industry, we all need to work together to ensure this pandemic-related surge of business has longevity.
"The key to our success over the last 50 years has been consistency in design, manufacturing, and performance."
TPSS: You were not at The Paddle Sports Show in 2021 given travel bans on trans-ocean travels. Can dealers & buyers expect to see your new product line at the 2022 Paddle Sports Show in Lyon?
JT: I sure hope so! Kokatat has been a long-term exhibitor at the European paddlesports trade shows, and we definitely want to get back there. Here in the North American market, we haven't exhibited in a trade show for two years. I have more than 40 years in the Outdoor and Ski industries, and I really miss the opportunity to talk and socialize with our customers and colleagues. I am very hopeful that we will be back out there in 2022.
TPSS: Any other projects on the horizon for the year ahead?
JT: Lots!