In the past two years, the industry went suddenly and unexpectedly from looking to get more people into paddle sports to not having enough products for those interested. As a result, the second-hand market has gained new life, interest, and prices.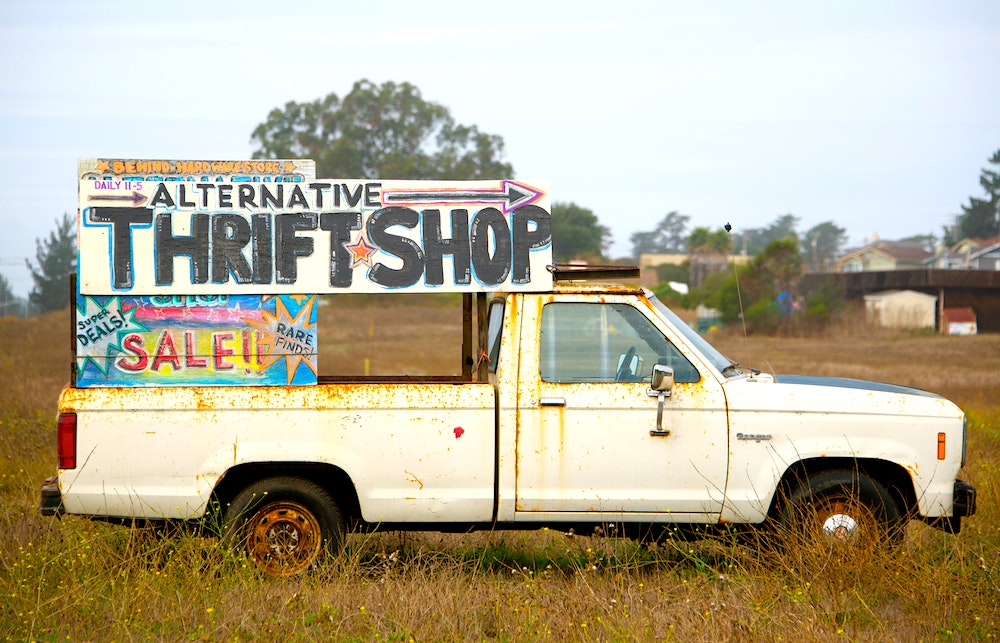 "In June of 2020, we saw a surge in demand of more than double that additional manufacturing output we'd unlocked," writes Venture Kayaks in a blog post titled, "How to Buy a Kayak in 2022." While they couldn't be happier about the increased interest, Venture acknowledges, "we cannot possibly make as many canoes and kayaks as have been ordered." They are not alone. As more people worldwide tried paddle sports, products were suddenly in short supply. Dealers sold through their stock not knowing when the next shipment would be available. With backorders stretching months into the future, what can a customer do? One option is to check the second-hand market. Once primarily used by beginners or those looking for a cheap option, with product shortages the second-hand market has risen in popularity and necessity. Yet even here, products are in short supply, and prices are up.
One contributing factor to these changes has been the growth and development of online options and platforms to sell gear. Social media platforms have online marketplaces and group pages that allow buyers and sellers to connect while filters make finding specific brands or items close to home easier. Established companies have begun including second-hand shops on their websites. More places than ever to buy and find gear should give buyers the advantage. Yet, the current used market for SUPS, boats, apparel, and accessories is a seller's market. Prices for used gear are increasingly closer to retail price, and newer gear rarely sits online for long. A single item is often cross-posted on various platforms, leading the second-hand market to look more fruitful than it is in reality. Plus, with sellers able to consider multiple offers, there isn't always room to bargain down the price or for indecision. As internet memes mock the cost of used gear, it's impossible not to wonder if sellers are taking advantage of the current market situation or setting the standard for long-lasting change.
One obvious reason for the recent increase in used prices is the reduced product supply, both used and new. In 2020 and 2021, many tour operators, schools, and rental companies, who typically sell off stock at the end of a season, held on to their fleets due to concerns over backorders. Individuals likely did the same. While prices likely won't stabilize until more products become available, the current profit potential may motivate some to clean out their closets.
"Once primarily used by beginners or those looking for a cheap option, with product shortages the second-hand market has risen in popularity and necessity. Yet even here, products are short in supply, and prices are up."
Even as new gear comes back into stores, shipping costs are up. With the average cost to ship a kayak around $300-$500 (€264-€440), finding a used boat, fishing set up, or board that you can go and pick up in person becomes far more appealing. Shipping costs are likely to stay high, pushing more people to look for what is already out there close to home.
For the environmentally-conscious consumer, buying used is a no-brainer. Not only does it prevent the production of more goods it can also reduce the impact of shipping and packaging. As companies look to make small changes in their environmental footprint and retain consumers from the used market, perhaps more paddle sport companies will offer gear exchange, repair, or resale programs, increasing buyer's options and standardizing price.
No matter how popular it becomes, the used market will never replace buying new or direct from a dealer. For one, buying used gear comes with risks. Many used products don't come with the same warranties as new products. Buyers should especially exercise caution when shopping for used safety items, from helmets and rescue gear to PFDs. "For maximum success in securing ownership of a new canoe or kayak in 2022, contact your favorite dealer early, be aware that it may not be possible to get your first choice of color, and be prepared to wait a little longer than usual," advises Venture Kayaks.
In an industry where new products lose significant resale value as soon as they have been unwrapped, it is nice to see value maintained longer. But, higher prices on used gear may deter those looking to enter the sport. The second-hand gear market provides a valuable entry point for those unable or unwilling to front the cost of brand new. These changes put that at risk. Fortunately, as long as companies produce new designs, the used market will thrive. The more gear there is, and the more places to buy it, the better for everyone. Says Jackson Kayak's James McBeath, "An estimated 1.5 million more humans tried paddle sports in 2020. I don't focus too much on used vs. new. I focus on recognizing this as an opportunity for our community to grow. As both the new and used market help get more people onto the water, it is our responsibility to ensure they have the most positive experience possible and get them hooked for life!"