The International Canoe Federation has modernised its competition rules and released details of a new gold medal for the best performing countries as part of several new initiatives ahead of this year's stand up paddling world championships in Balatonfured, Hungary.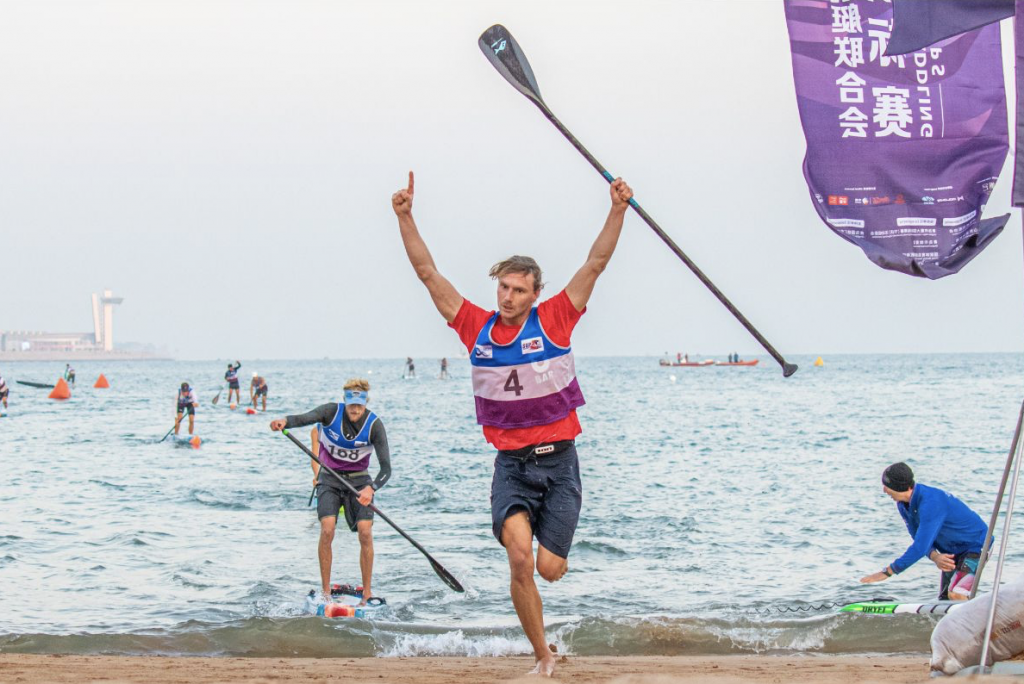 The 2021 ICF SUP World Championships from June 18-20 will build on the incredibly successful world titles held in Qingdao, China, in 2019, and will reflect the continued strong growth of SUP around the world with updated rules and regulations to cover changes to equipment design and competition format. The rule changes come after an extensive consultation period with athletes and officials, and will provide more transparency and certainty for everyone ahead of this year's world championships. It will also assist give clarity to the many national canoe federations around the world who are planning to host major SUP events.
The ICF is also thrilled to announce live television and internet coverage of this year's world championships will feature new competition graphics, adding cutting-edge technology to coverage which was already considered world-best in 2019. Other initiatives planned for Hungary in June include an extensive development athlete coaching camp, and a seminar for aspiring international officials. Athletes competing in Hungary will have two new gold medals to strive for, following the announcement of an inaugural ICF national teams' competition. National canoe federations will be invited to nominate four athletes in long distance races, and three paddlers in technical races, with the overall goal of being the best performing country in the event.
There will be no limit on the number of athletes from any country who can compete, but only those nominated by the NF will be able to score points as part of the team competition. The best three performing athletes in the long distance race, and all three nominated competitors in the technical race, will be awarded points towards the gold medal.
"The feedback we have received from athletes, officials and national federations around the world has enabled us to modify our rules and regulations for all ICF competitions," ICF SUP coordinator, Hoichan Kwon, said.
"The time is definitely right to introduce a team competition at our world championships. Athlete numbers within our Federations are growing rapidly in all corners of the globe, so we believe giving each country an opportunity to display their strength at an elite level will add extra excitement to our event.
"As SUP continues to grow around the world, equipment is also changing. We believe our rule changes to standardise equipment will prove very popular with everyone involved in our competitions, and will ensure all our events meet the very high standards our athletes and officials expect from us."
This year's ICE race in Switzerland will be a world ranking event ahead of the ICF world championships in June. The ICE race, held in Thun on May 8, will help determine the start line-up for the world titles. The recently announced partnership between the ICF and leading international paddle board manufacturer, Starboard, is also set to produce several key initiatives and opportunities for the SUP community. As well as ensuring this year's world championships are carbon positive, Starboard will sponsor the development camp and also provide heavily discounted equipment, including the popular Generation Board, to all ICF community members.
"Starboard's total commitment to the growth and success of stand up paddling around the world has made it the perfect partner for the ICF," Kwon said.
"We are already seeing tremendous benefits from this collaboration, and we are sure there are many more exciting initiatives to come."
The latest ICF SUP rules and regulations can be found here.
The world championships venue – Lake Balaton, Hungary
Lake Balaton is the largest lake in Central Europe, with a territory of 594 km2. The Hungarian Sea is also popular due to its clean air. Thanks to the proximity of the Bakony and the Alps, the area around Lake Balaton is one of the cleanest areas in the country.
The capital of the Balaton is Balatonfüred. It is a small town with 13.500 inhabitants, on the north shore of Lake Balaton, surrounded by gently sloping hillocks.
Balatonfüred is mainly known for its climate, which is very similar to the Mediterranean and its spring waters containing carbonic acid. Balatonfüred and its surrounding settlements lie in the so-called "Balaton Riviera".