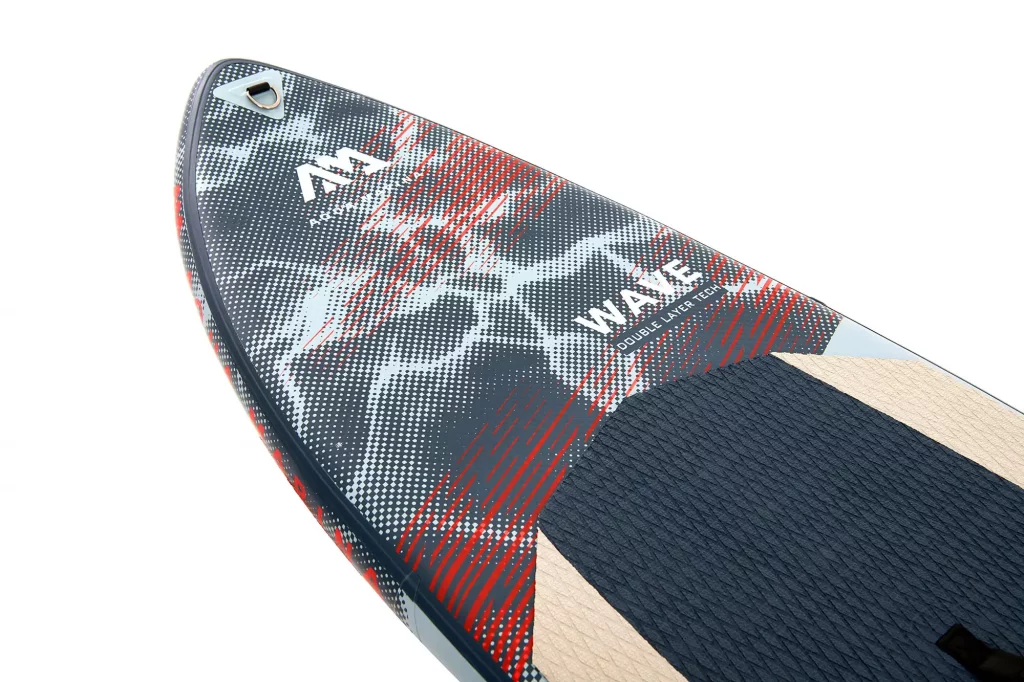 Coming with a stunning new look, the 2022 WAVE is designed for beginner to intermediate surf enthusiasts who want to easily catch waves and manoeuver some turns without compromising on speed.
To significantly enhance the wave-riding performance, we refreshed the WAVE outline by providing a narrower nose that is much lighter to throw around through manoeuvres, and a squared tail to boost the turning ability. The larger nose rocker line is also improved to limit nose-diving and to catch wave after wave.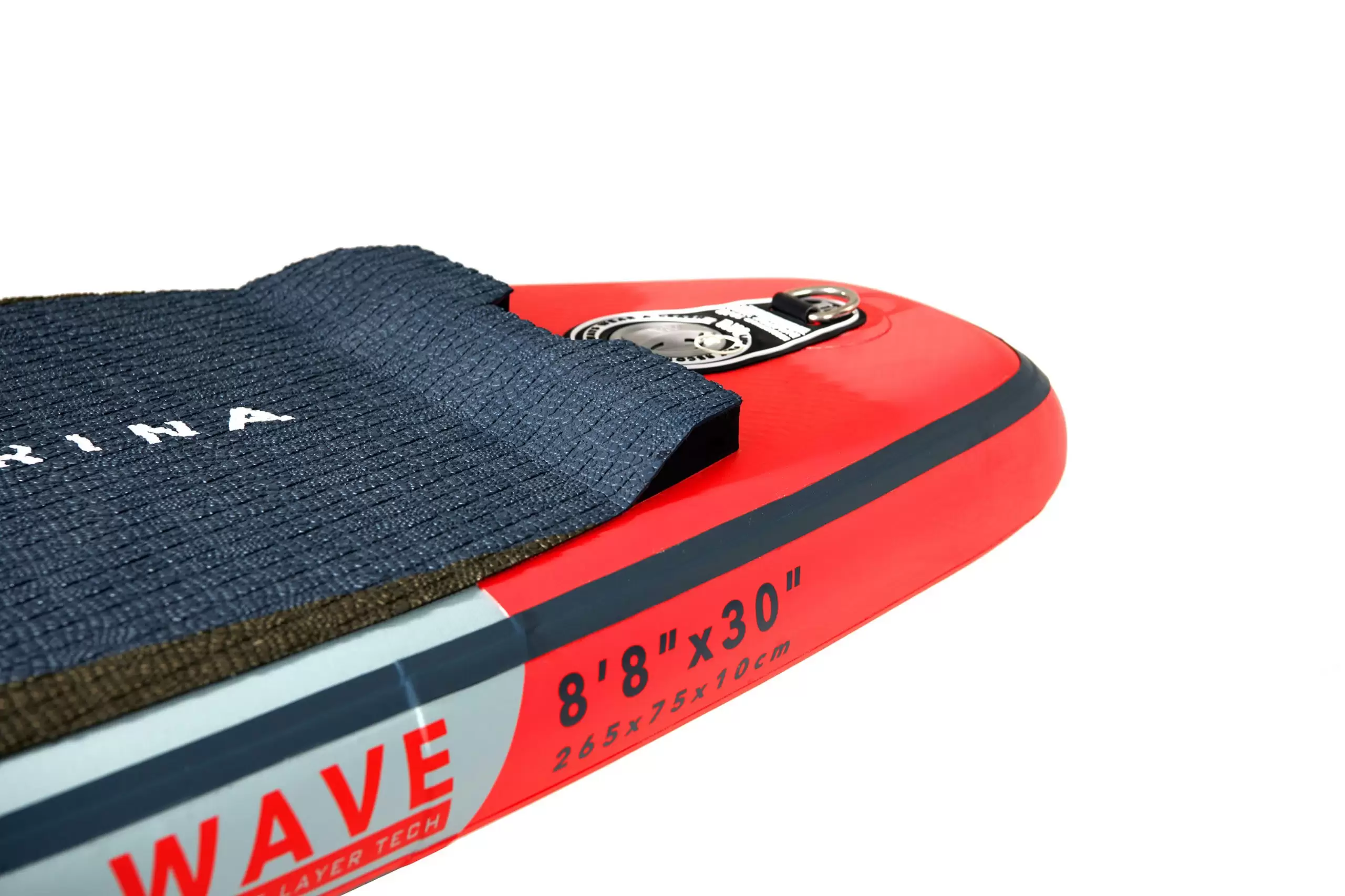 This year, we've made some remarkable advances for WAVE's fin system. Its industry-leading thruster fin setup comes with an innovative easy "press and click" fin attachment. The newly add-on side fins are shaped differently for left and right to reach quick response. No matter what the surf condition is, it meets up your needs to customize for wave riding.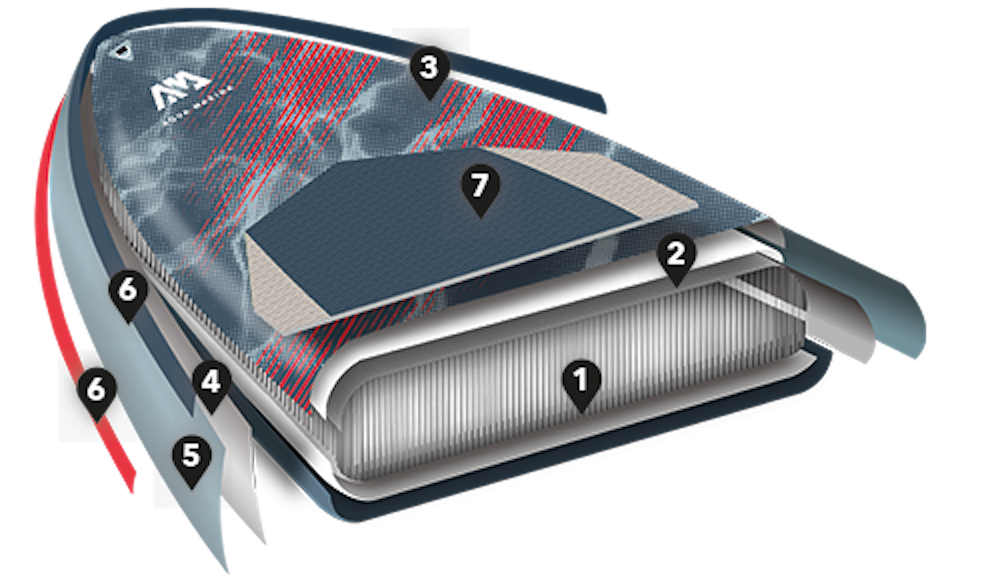 DOUBLE LAYER TECHNOLOGY
Premium construction used in specialized line. 25 – 30% increase in stiffness.
Double Wall Fabric drop stitch core
First tarpaulin layer
Second light and printed tarpaulin layer
First PVC rail layer
Second PVC rail layer
Extra rail-band reinforcement
Machine-pressed EVA footpad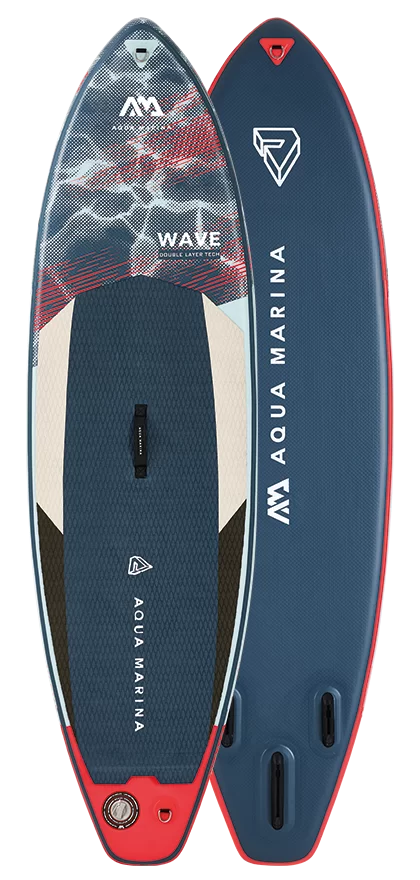 Model: WAVE 8'8"
Product: BT-22WA
Length: 8'8" / 265 cm
Width: 30" / 75cm
Thickness: 4" / 10cm
Volume: 161 L
Net weight: 7.9 Kg
Max.Payload: 95 Kg
Max. Air Pressure: 18psi
We've found a way for everyone to easily ride the waves with a paddle board everywhere. The incredible new WAVE is upgraded with a narrower nose and squared tail for better manoeuvrability, making it the perfect surf board for both beginners and intermediate surfers.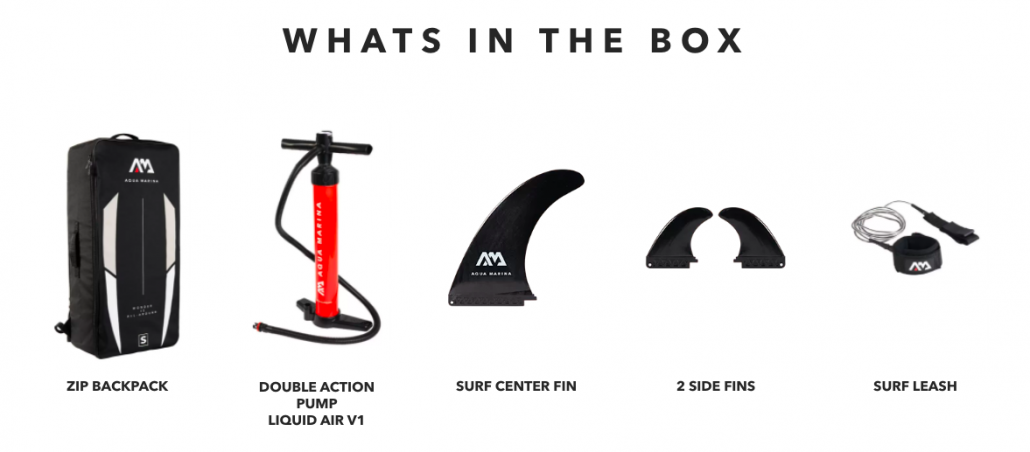 click on the link for discover more: https://www.aquamarina.com/products/wave/