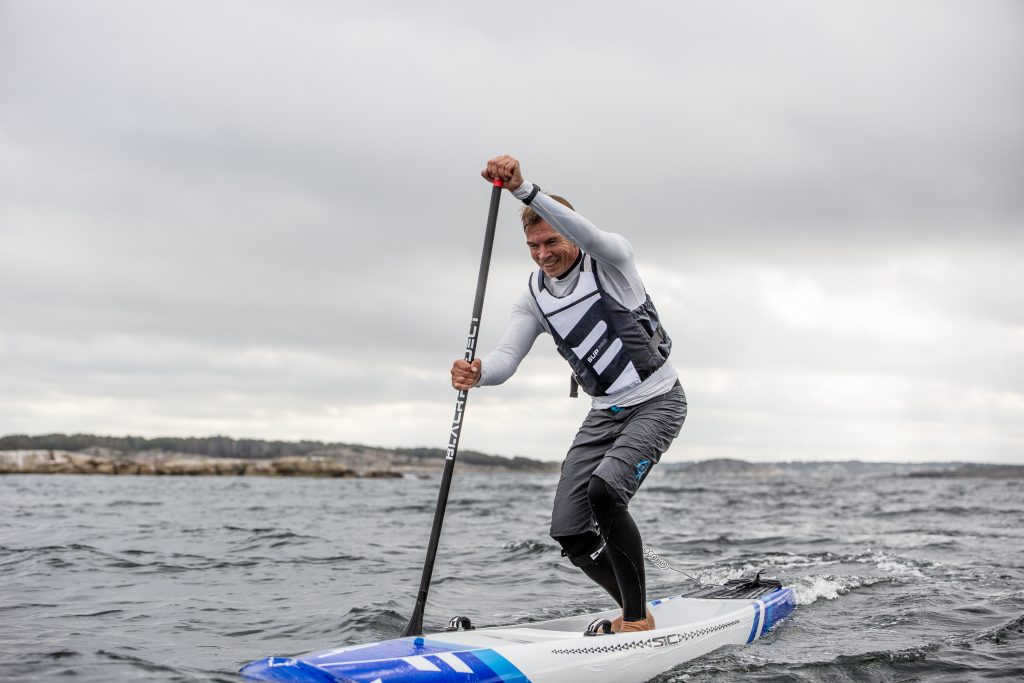 Baltic Lifejackets Sweden is delighted to introduce you to their new paddle sport specific buoyancy aids. "As company we are love all things connected to water," commented Ian Clark Head of Business at Baltic Safety Products. "Baltic is dedicated to making aquatic life safer, and these new products look to make your time on the water even more fun and comfortable."
Those paddling for exploration, adventure, work or simply to have some time out need freedom of movement. It's important that the Personal Flotation Device (PFD) is non-restrictive, light to wear, comfortable and that it doesn't sit heavy on the wearer's shoulders. These are all elements paddle sport enthusiasts can expect as standard from a Baltic buoyancy aid. In addition to these comfort features, visibility is also key given the close proximity to the water. All Baltic PFDs have EN/ISO certification and are rated to 50N as a minimum.
The Slim Pro and Slim Reflective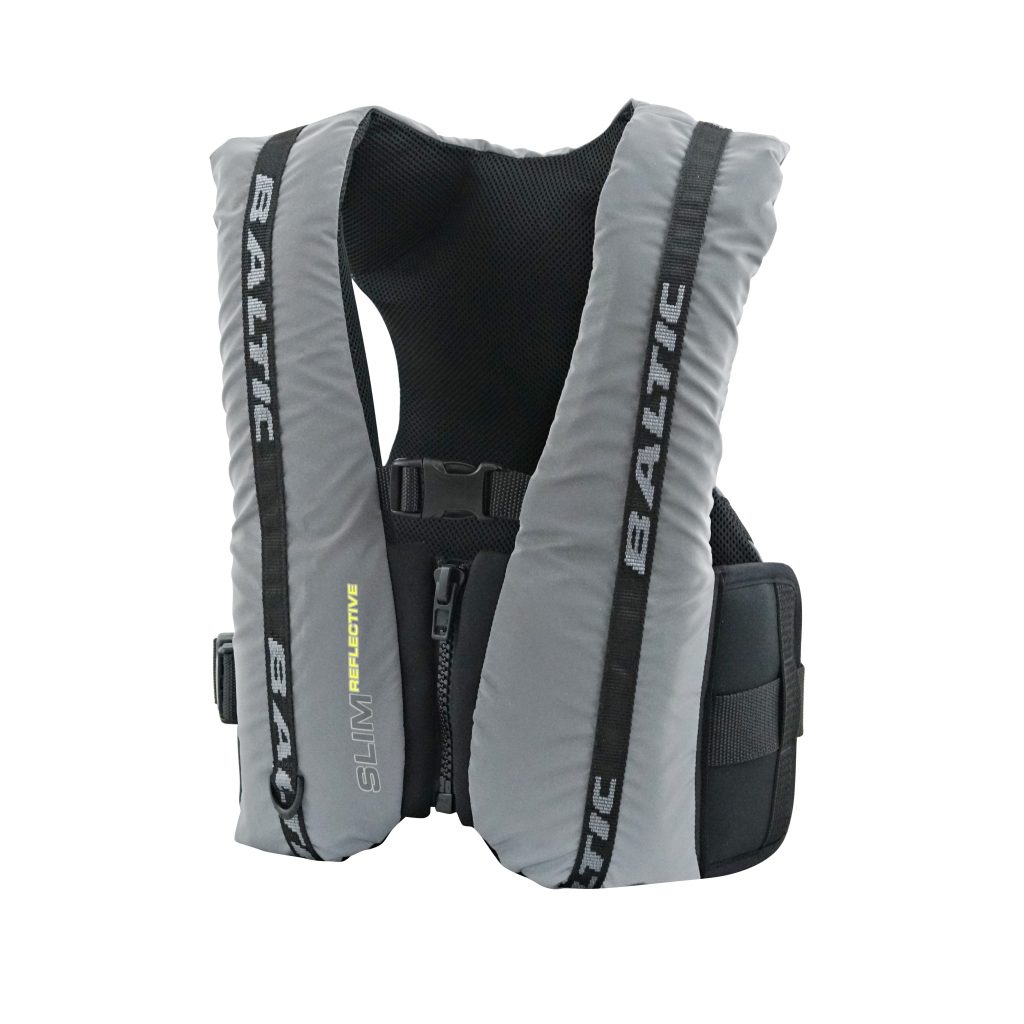 These two buoyancy aids have a very slim fit thanks to the careful distribution of the compact buoyancy material. The back plate is ergonomically designed, and the adjustable sides are made of soft neoprene. The entire vest is lined with mesh for extra comfort and breathability. The Slim Reflective is for the those looking for the highest possible visibility and comes with a retro-reflective cover.
Size: Small 30 -50 kg, Medium 50 – 70 kg, Large 70 – 90 kg, X Large 90+ kg
Colours: Pro – black and white. Reflective – silver RRP: £60.00 Slim Pro and £70.00 Slim Reflective
SUP Elite, SUP Pro and SUP Rental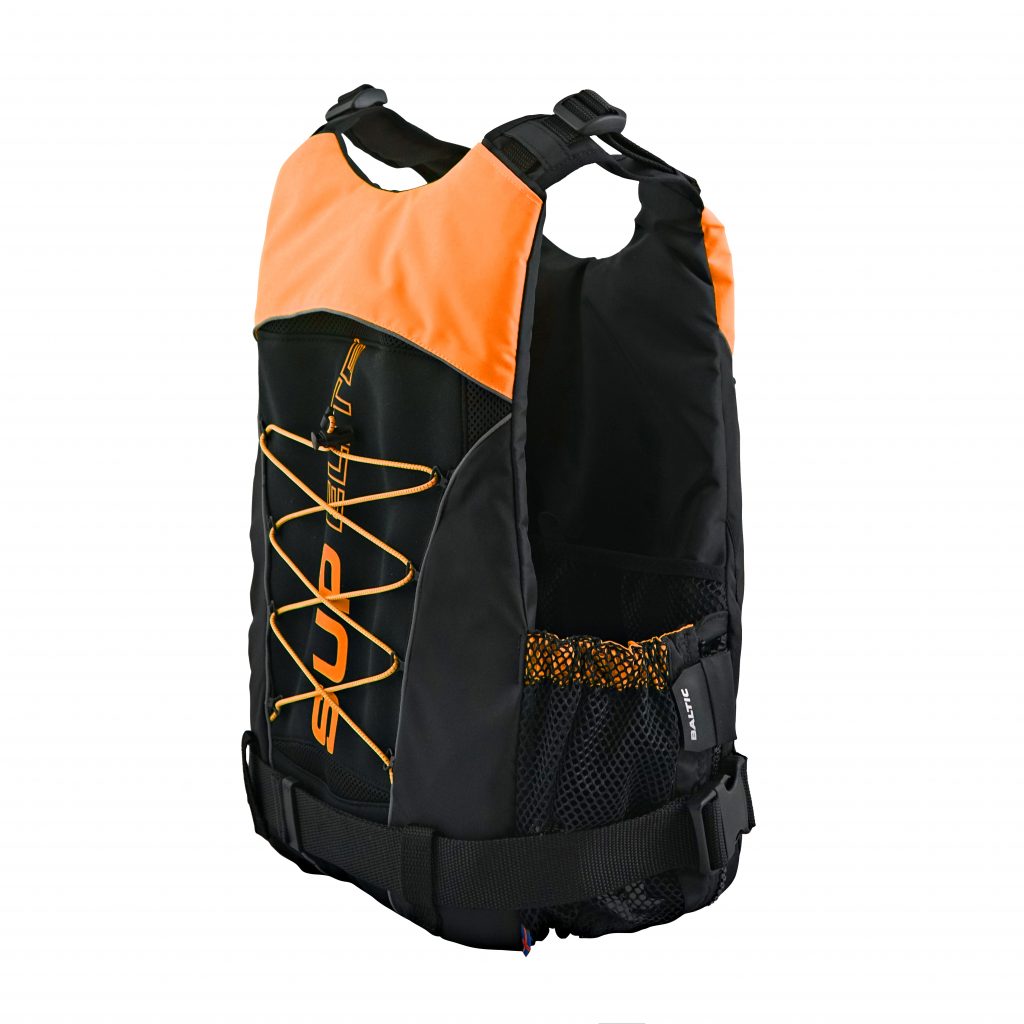 BALTIC introduces a series of life jackets designed for Stand Up Paddleboarding, developed in collaboration with instructors and professional designers with extensive experience in the sport. The vests are designed to provide maximum mobility for the arms and make it easy to get up on the board from the water. Available in yellow/black and orange/black.
The SUP Elite is designed to provide good mobility both on the board and in the water. It has adjustable shoulder and sides straps and is equipped with elastic cord on the back, universal bracket on the shoulder and pocket on the chest. It is available in white/navy, pink/navy and orange/navy.
RRP £90.00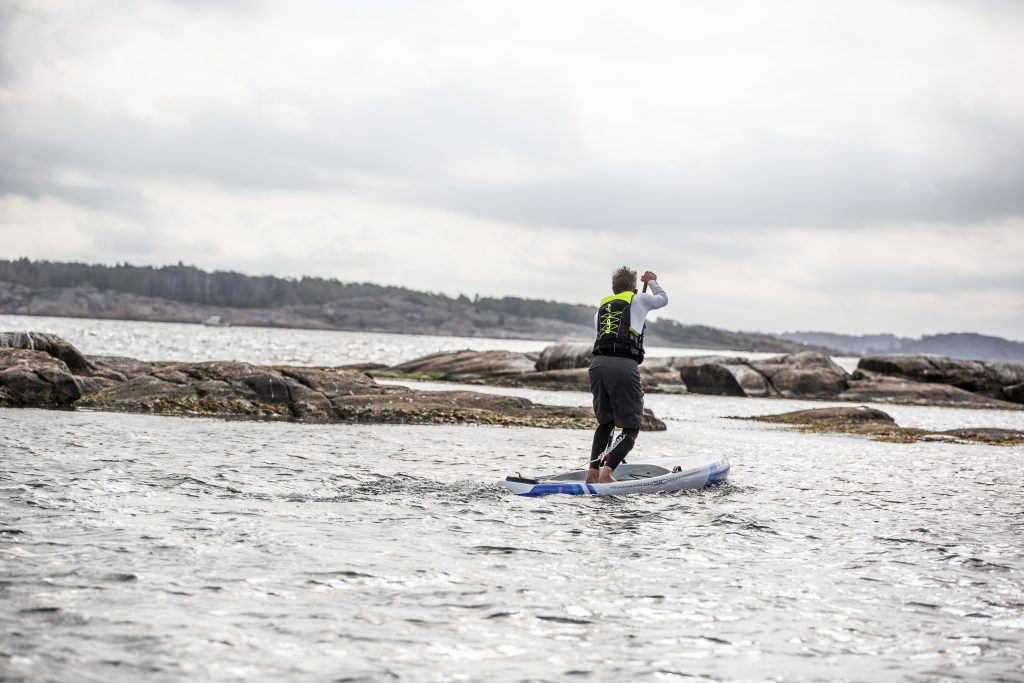 The SUP Pro is a based on the Elite and is a comfortable paddle vest with adjustable sides. Retro reflective patches on the shoulders and pocket on the chest.
RRP £70.00
The SUP Rental is a basic model of the SUP Elite deigned for the rental market where the sizes are easily identifiable by the different colour combinations. Small is green/navy, medium is yellow/navy and large is orange/navy. All come with a pocket on the chest and crutch strap.
Size for the who SUP range: Small 30 -50 kg, Medium 50 – 70 kg, Large 70+ kg
X4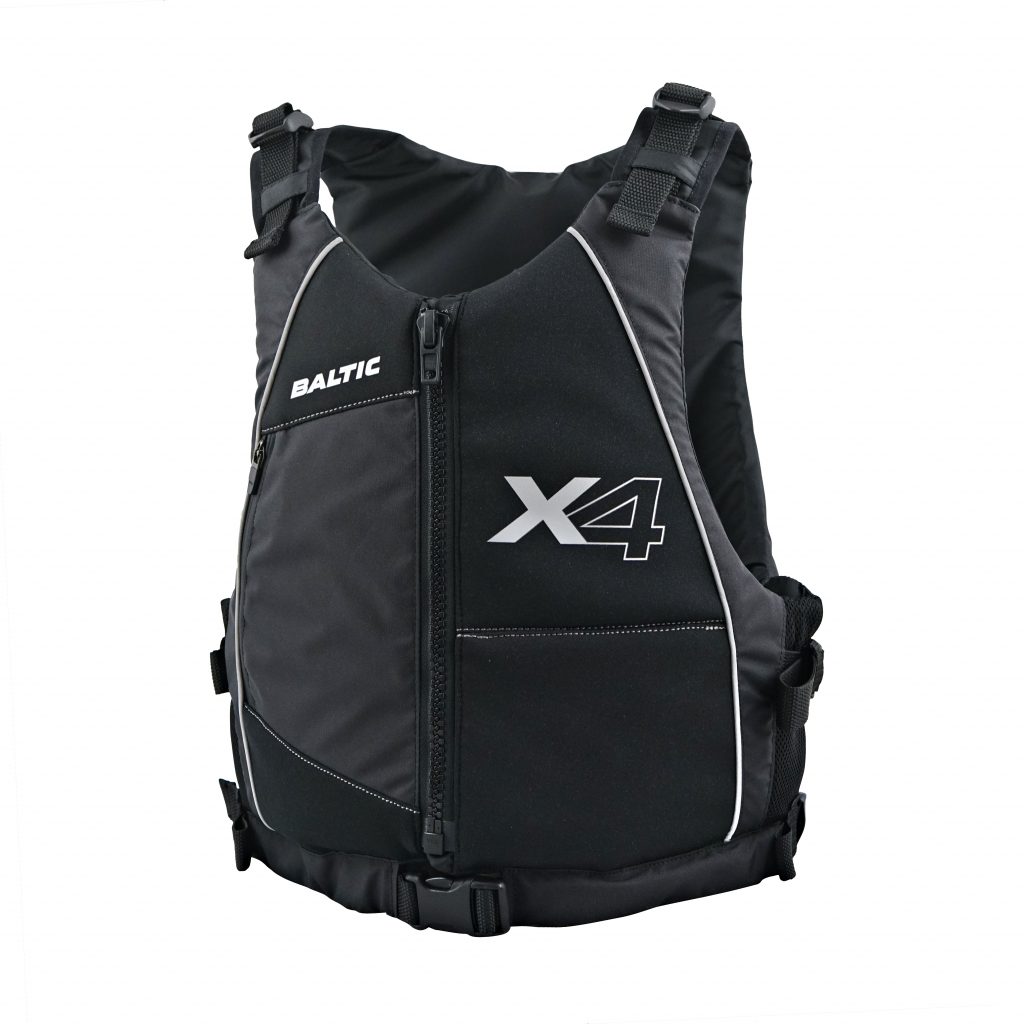 Meet the X4, developed together with experts in kayaking. It is a flexible model due to its evenly distributed buoyancy and soft material. The adjustable shoulders and sides make this vest a good fit and barely noticeable during use. Available in Black.
Size: Small 30 -50 kg, Medium 50 – 70 kg, Large 70 – 90 kg, X Large 90+ kg
RRP £100.00
For the full range of Baltic lifejackets please visit >>> https://baltic.se/