The International Canoe Federation is excited to announce it has teamed up with one of the biggest stand up paddle events on the planet as part of an incredibly busy 2022 SUP season.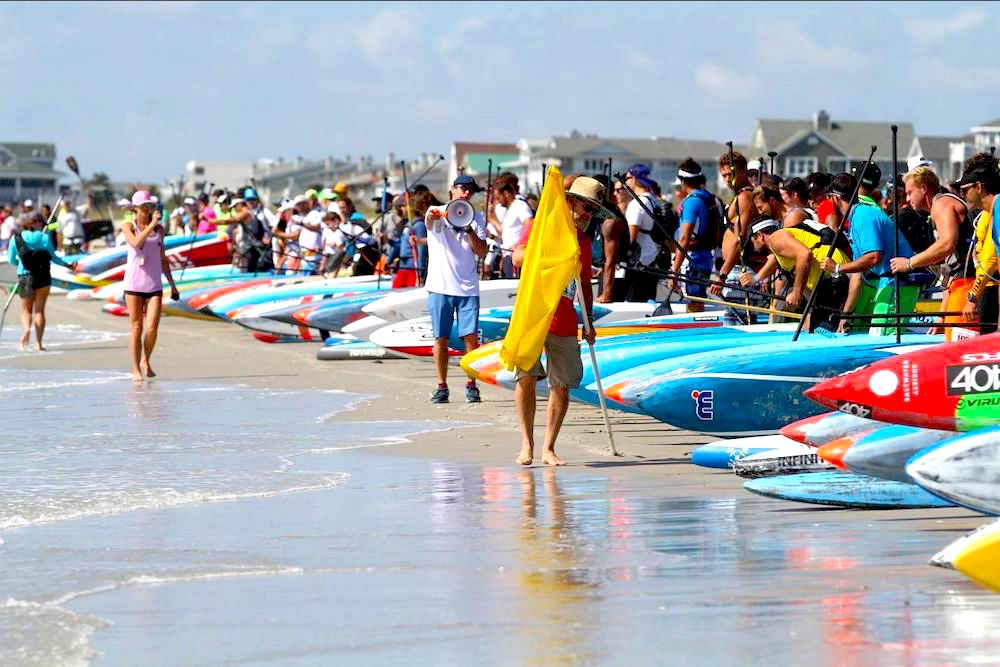 The Carolina Cup on USA's east coast attracts hundreds of paddlers every year, and this year will also double as an ICF ranking race for both technical and long distance courses as part of the ICF world series.
Under the memorandum of understanding, athletes competing in the Carolina Cup will have a chance to pre-qualify for the main draw of this year's ICF world championships in Gdynia, Poland, avoiding the pre-event preliminary qualifications.
Carolina Cup race director Mark Schmidt said teaming up with the ICF was the perfect fit.
"With the International Canoe Federation's long established base in paddle sports, we look forward to being the first stop on the ICF point series that qualifies for their championships," Schmidt said.
The Carolina Cup from April 30 – May 1 will kick off the ICF's 2022 world ranking series. Athletes will then head to Thun, Switzerland, for the opening ICF world cup, followed by events in Prague, Salzburg and Budapest.
Full details of the 2022 ICF SUP season can be found here.
ICF SUP co-ordinator, Hoichan Kwon, said he was proud to have the Carolina Cup as part of the ICF SUP calendar.
"We have an exciting event calendar lined up for this season, and now the Carolina Cup will take it to another level," Kwon said.
"Since 2015 the Carolina Cup has rightly been considered as one of the world's premiere SUP events. It will attract many of the world's best paddlers, so we re thrilled to be giving these athletes an opportunity to book their tickets to our world championships."
The SUP world cup planned for Moscow has been cancelled, but Kwon is confident a replacement location will be announced soon.
Board rental and transport services will be available at all European events.