This serie of articles, called "NEW @ The Paddle Sports Show 2021" showcases the products that are competing for the « PADDLE SPORTS PRODUCTS OF THE YEAR AWARDS »
Entry for SUP Octopus 10.6 by Verano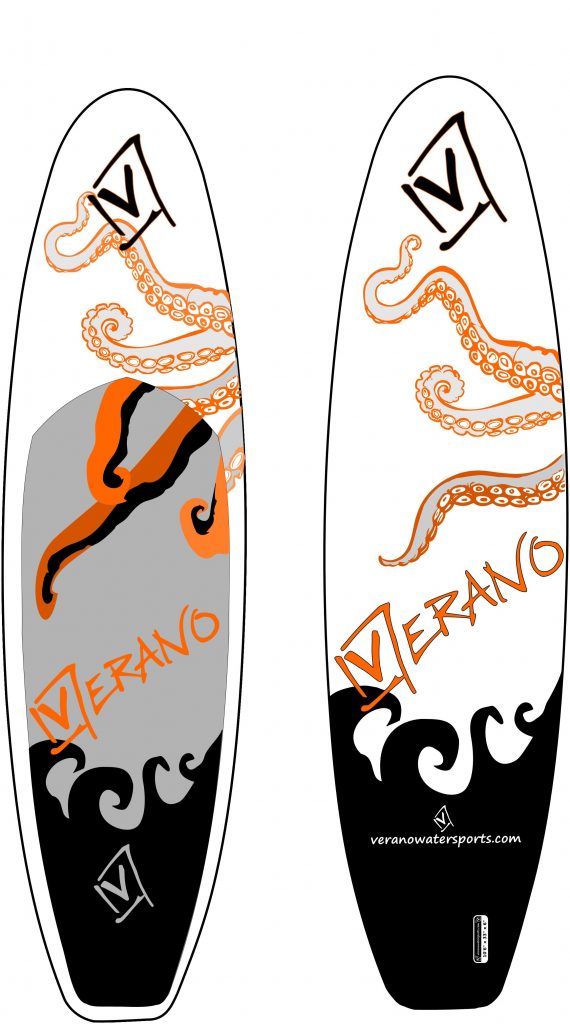 New Verano SUPs with X-Woven Drop-Stitch construction . The diagonally arranged threads can absorb high forces and improve the torsional and bending stiffness of the boards. This enables further material savings and allows the Octopus SUPs to be manufactured with exceptionally low weight and particularly compact pack size.
Design makes happy – The unique set is completed with a noble carbon paddle with Octopus design. Of course it is packed in the Octopus dry bag with detachable carrying system, which can be taken right out on the water for the day's luggage.
A board for all occasions – an allround board with proven shape and outstanding agility due to the light and stiff construction. The board provides tipping stability and balanced riding characteristics even in waves. For stand-up paddlers who are looking for something special and expect more from their equipment.
More info on the VERANO WEBSITE
This serie of articles, called "NEW @ The Paddle Sports Show 2021" showcases the products that are competing for the « PADDLE SPORTS PRODUCTS OF THE YEAR AWARDS »
It is produced & organized by KS Publishing (publishers of Kayak Session, Paddle World and Sup World magazine).
The Paddle Sports Show, is the world's largest paddlesport-specific trade show ('trade show' meaning entrance is reserved for professionals) highlighting what the general public will find on shelves and in stores in 2022. It includes everything from kayaks and canoes to stand-up paddle boards and inflatables, with the apparel and accessories needed for it all. See the product and meet the manufacturer at The Paddle Sports Show 2021 in Lyon (France) > www.thepaddlesportshow.com