This serie of articles, called "NEW @ The Paddle Sports Show 2022" showcases the products that are competing for the « PADDLE SPORTS PRODUCTS OF THE YEAR AWARDS »
Entry for STAND UP PADDLING  – Kokopelli – Chasm-Lite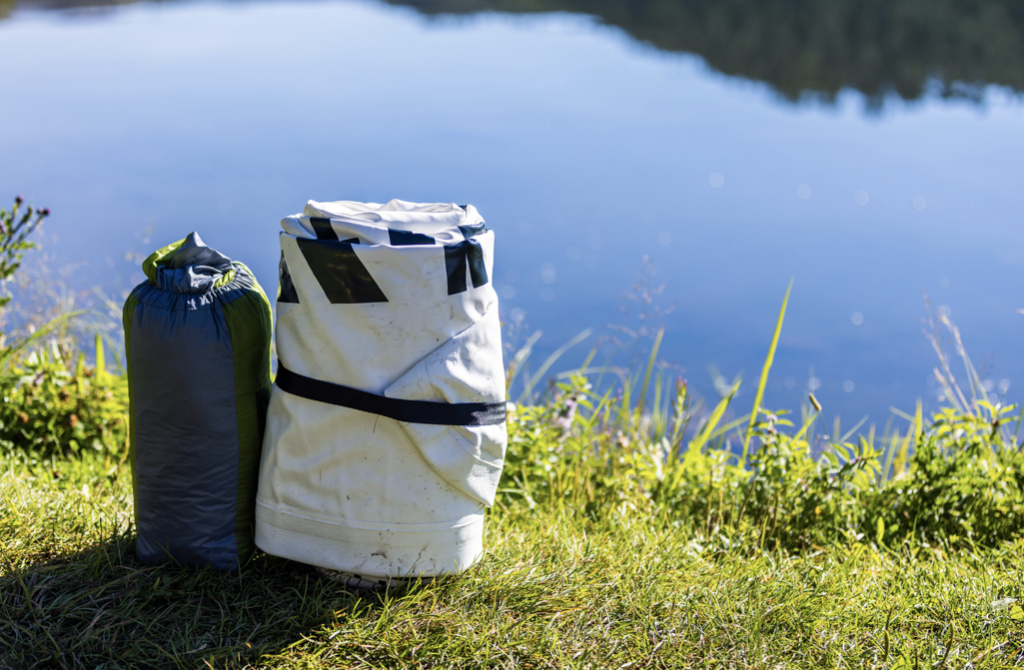 Kokopelli is known for being the world-wide leader and innovator in packable rafts, or "packrafts". Given our heritage in lightweight, packable watercraft, we decided to turn our attention to the inflatable SUP.
Even the lightest and most packable SUPs out there are still close to 20lbs (9.07kg) and are large and bulky to carry. The Kokopelli Chasm-Lite is the lightest, most packable SUP board ever made. It weighs just 12.9lbs (5.85kgs) and packs down to the size of a sleeping bag. Small enough to be packed in a backpack, carry-on luggage or easily thrown under the seat in your car, it is designed to be taken anywhere adventure calls. The Chasm-Lite is ideal for paddling calm water like lakes or estuaries and comes with a Lifetime Warranty.
The Chasm-Lite should win this award because it is the first truly ultra-light and packable inflatable SUP board. This product will greatly expand the places people are able to take a SUP board. They can now, realistically and easily, take a SUP board deep into the backcountry or in their carry-on for international travel. Just as Kokopelli has been a leader in creating and growing the activity of "packrafting" this product will create a new activity space in the outdoor world of "pack paddleboarding".
The below picture (left) shows the Chasm-lite fully inflated. The below picture (right) shows the Chasm-Lite deflated and rolled up next to an ultra-light backpacking tent for size comparison
PRICE= $999 USD / $999.52 Euro
TECHNICAL SPECS
BOARD SIZE: 10ft x 30in x 6in (3.05m x 76.2cm x 15.2cm)
PACK SIZE: 18in x 13in x 6in (45.7cm x 33cm x 15.2cm)
WEIGHT (BOARD ONLY): 12.9lbs (5.85kg)
LOAD CAPACITY: 250lbs (113.3kgs)
MATERIAL: Lightweight Drop-stitch PVC
WHAT'S INCLUDED
4-piece paddle with carbon fiber shaft
Single 9-inch fin
Nano Barrel pump
Dry-bag backpack
Leash
Repair kit
Lifetime warranty
FEATURES
Tie-down bungee cargo zone
Padded grab handle
Removable fin
Honeycomb EVA traction pads
Stainless steel d-rings
for more info about https://kokopelli.com/