This serie of articles, called "NEW @ The Paddle Sports Show 2022" showcases the products that are competing for the « PADDLE SPORTS PRODUCTS OF THE YEAR AWARDS »
Entry for SPECIAL JURY PIZE – INDIANA – LIO-TEC Foot Strap Plugs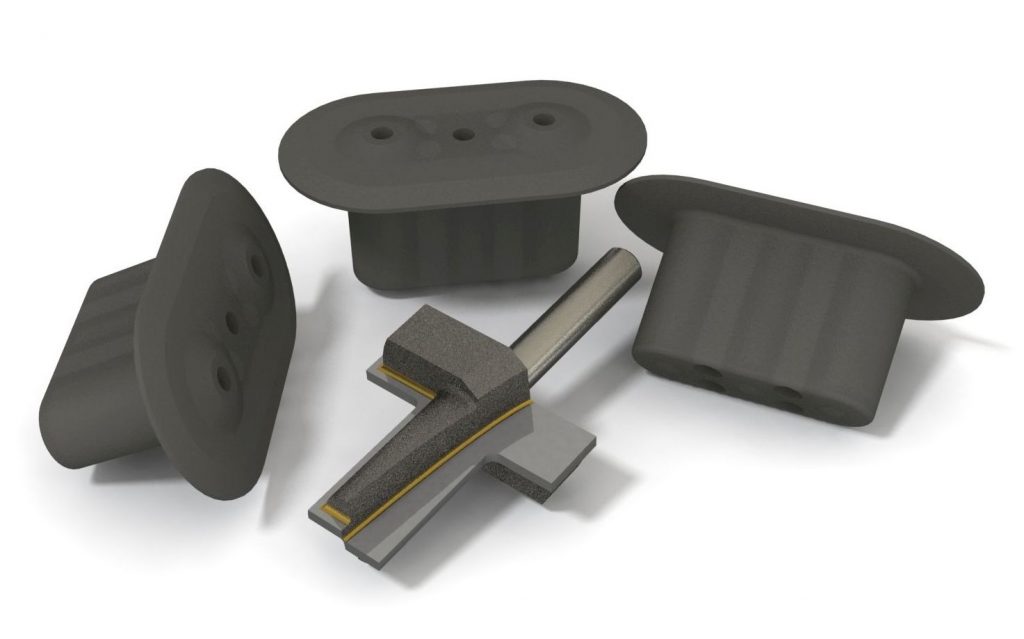 Why it should win:
These innovative surfboard foot strap plugs have been designed to radically simplify and speed up board manufacturing. Furthermore, they have already shown to improve the connection to the board by about 220% in comparison to previous plugs. They are an answer to the unseen leaks experienced through many previous plugs, which had frequently led to unrepairable board damage in the past. They are far from pricy. Shapers and customers will love them!
Productinfo
The foot strap plugs with 3 and 5 holes have been designed by engineer Jan Pütz and shaper Andi Widmann with the aim to improve the manner in which the foot strap screw is attached to the board – making the attachment more simple, more sturdy, more reliable and without leading to additional manufacturing steps. The plugs come with a one hand router template and a special one shot router bit. They allow the shaper to create the recess for the plug within seconds and with an exceptional high degree of precision. Precision, in turn, saves resin and thereby weight. The contact surface required for the surface to surface gluing is doubled in size compared to existing solutions (thanks to the big collar). Of utmost importance for the design of the product was that they should not lead to new or additional steps in the manufacturing process. The plugs are simply inserted into the board prior to lamination. Then, after curing, one no longer has to look for the holes and drilling is also no longer necessary – the holes are simply grinded open during the sanding process.
The plugs are part of an entire product family by LIO-TEC that all follow the same principle. These include foot strap plugs in two sizes, SUP handles, a mast box with valve, several fin- and foil boxes, leash plugs and gore valves.
Material: fibre reinforced polyamide • Production technique: injection moulding • Designer: Jan Pütz and Andi Widmann • Produced in: China
for more info about indiana