This serie of articles, called "NEW @ The Paddle Sports Show 2022" showcases the products that are competing for the « PADDLE SPORTS PRODUCTS OF THE YEAR AWARDS »
Entry for FOIL sports – INDIANA, INDIANA Inflatable Wingfoil Boards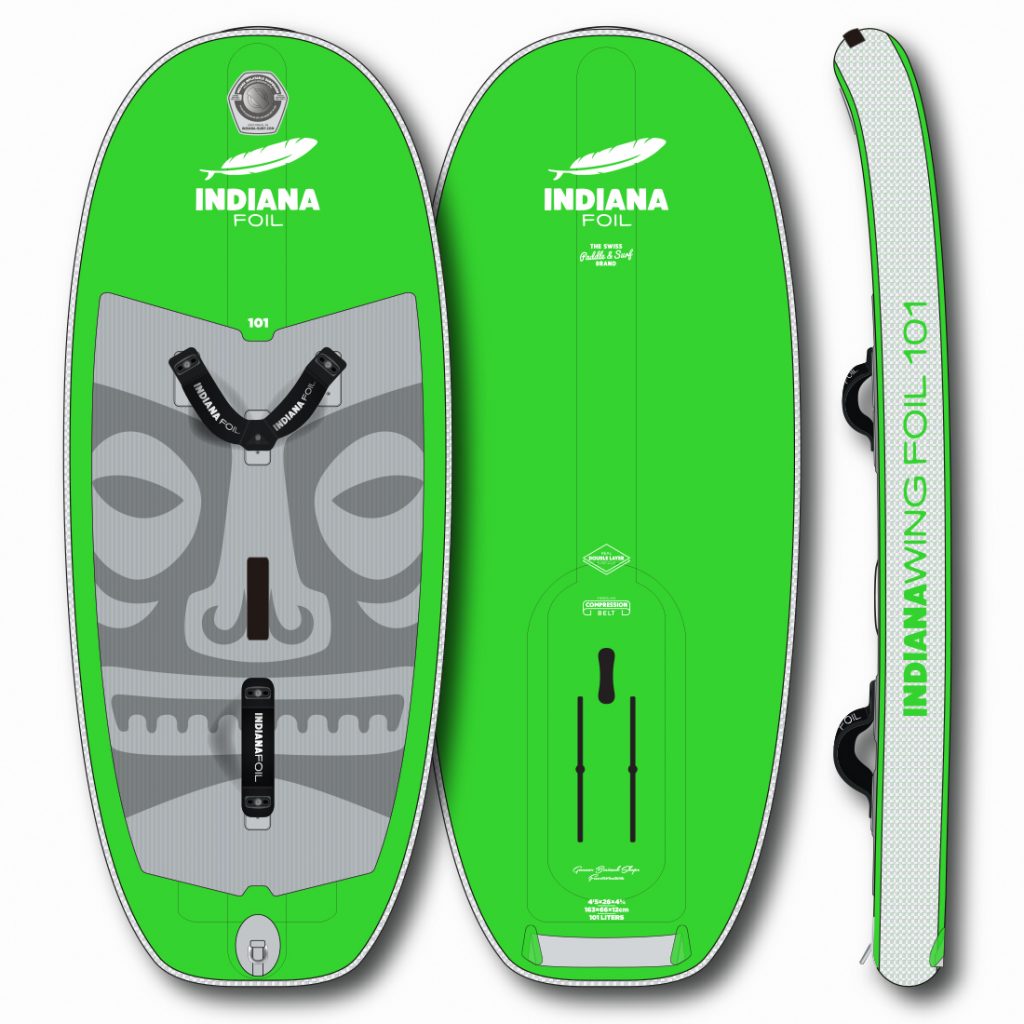 Why it should win:
These Boards have a lot of cool features and the feeling is very rigid thanks to the go through pvc block under the backfoot. Only board with integrated tracks and handles.
Productinfo
Material: Woven Dropstitch, PVC • Construction: Real Double Layer, Top & Buttom: Fibreglass Stringer • EVA Pad: Rilled • Shaper: Gunnar Biniasch • Produced in China
Foil-Connection: 2 x internal 10''-Tracks (standard 9 cm distance)
Incl. Indiana V-Footstraps, Wheelie Bag, Double Action Pump, Boston Valve Adaptor for Wings, Repair Kit
Marque: INDIANA – INDIANA Pumpfoil Backpack 4'0
Why it should win:
It makes so many pumpfoilers happy and it is the first product of this kind!
Productinfo
The ultimate companion for your next pumpfoil adventure. The 4'0 foil backpack can hold your complete dockstart gear and is easily carried to the spot. No matter if you walk, hike, bike or skate, the backpack helps you to reach every spot comfortably.
It can hold the 3'7 and 4'0 board perfectly and leaves some space for your wetsuit, towel and waterbottle. On the outside you can attach mast, fuselage and wing.
Incl. small tool and screw pocket, breast and hip belt.
for more info about INDIANA