This serie of articles, called "NEW @ The Paddle Sports Show 2022" showcases the products that are competing for the « PADDLE SPORTS PRODUCTS OF THE YEAR AWARDS »
Entry for accessoires – INDIANA+ 8.5″ hyperflow carbon race fin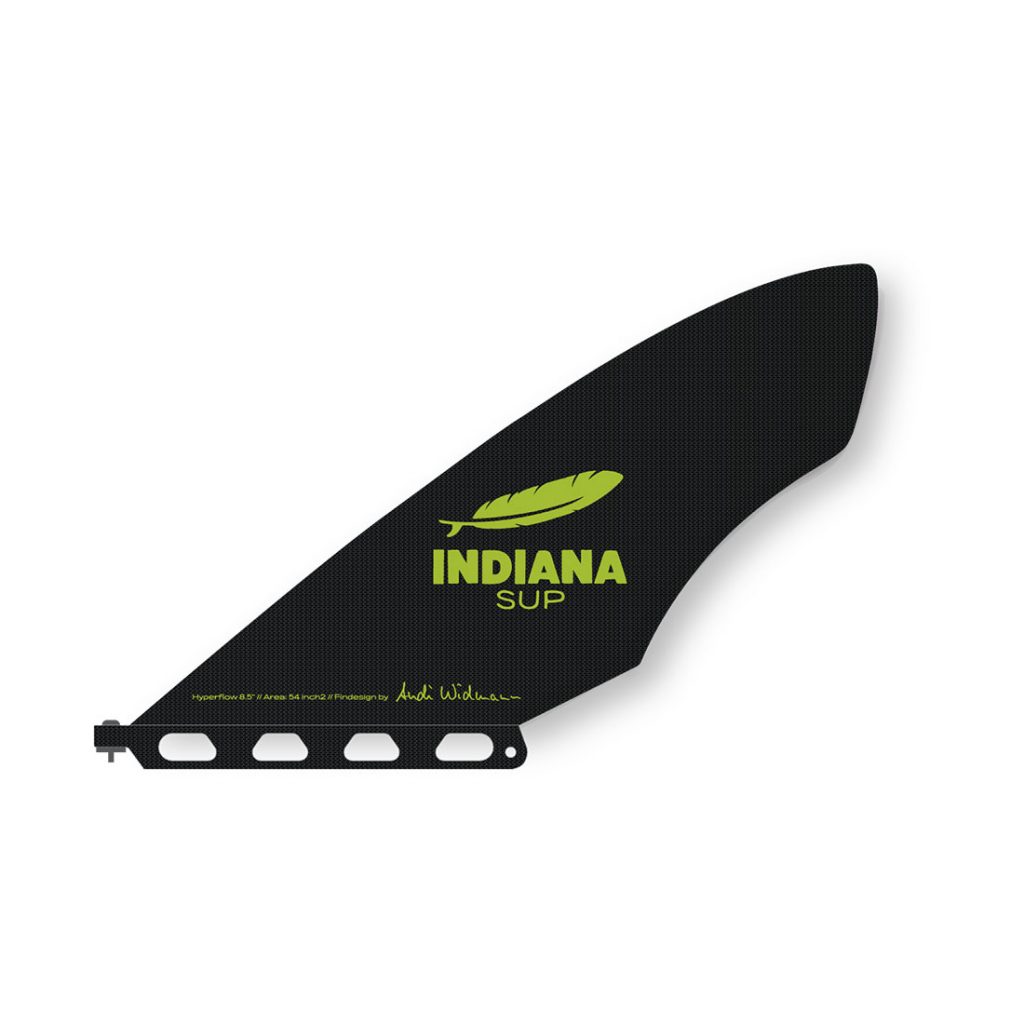 Advanced Element, Atoll, Dynamo, Fanatic, Hero, Hydro-Force, iRocker, Nixy, Peak, Redpaddle, ROC, Thurso and other major iSUP board brand.
Why it should win: This fin offers lots of advantages, so light that it swims and looks very nice!
Productinfo
Together with the engineer Jan Pütz, our shaper Andi Widmann developed the 8.5 '' Hyperflow fin for racers and ambitious paddlers. With its flat angle, it prevents the annoying sticking of sea grass. The optimized profile of the fin ensures a lot of speed, the outline provides tilt stability and good straight-line stability. The feather-light fin is produced in a steel mold and consists of 100% carbon with a PVC foam core.
Height: 8.5'' / 22 cm • Area: 54.2 inch2 / 349 cm2 • Rake: 50° • Profile: 9 mm • Weight: 200 g
Material: 100% Carbon, PVC Foam, Epoxy • Production Technique: Steel Mold • Produced in China
Includes stainless steel screw & plate (hexagon head), Sleeve
Why it should win: It makes so many pumpfoilers happy and it is the first product of this kind!
for more info about INDIANA