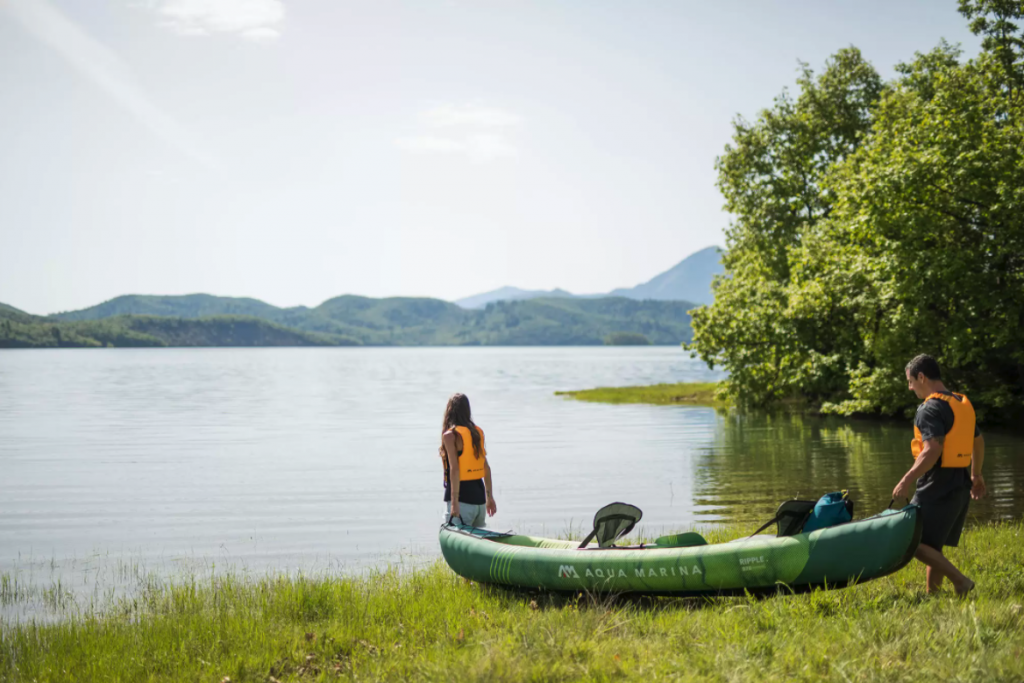 Designed for family paddlers carrying full gear and supplies for a weekend outing or for camping lovers sharing fun with your loved ones in a pleasant afternoon, the RIPPLE is the ideal companion for your next excursion.
This brand new recreational canoe is the result of Aqua Marina's innovative ideas and technology in inflatable canoes. It is perfect for carrying gear and equipment, as well as essentials such as food and supplies for a couple of days out. The RIPPLE is a robust and trustworthy recreational canoe for those who want to have fun on water.
The brand-new RIPPLE model is a recreational 2/3 person canoe specifically designed for family paddlers carrying everything for a weekend outing. Featuring a comfortable deck floor and enough space for a small family, the RIPPLE is a super-stable and safe inflatable canoe.
Constructed of CO-FABRIC™ Technology and a long waterline, the RIPPLE is a true lightweight canoe designed with portability and ease of use in mind, while combining straight tracking performance. Get ready to explore remote locations with the new RIPPLE for effortless paddling experience!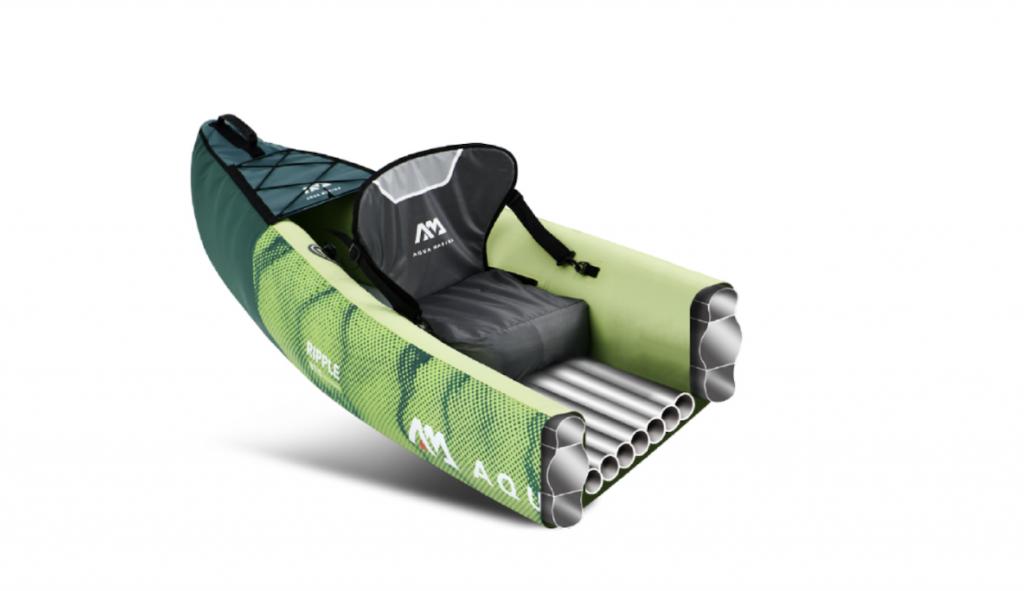 Want to know more about this recreational canoe? Find more about the RIPPLE on Aqua Marina.