Coloma, CA – Today the owners of California Watersport Collective and California Canoe & Kayak are jointly announcing a passing of the baton as the Cali Collective acquires CCK to become the central whitewater paddling school on the American River.
Based on the South Fork American River – one of the most popular whitewater rafting destinations in country – and in the heart of Coloma, CA, the CCK whitewater school has been a central hub for whitewater instruction for more than 4 decades. With easy access and rapids ranging from Class II to Class V, the South Fork American has something to offer any boater. Keith Miller, Owner of California Canoe & Kayak, is deservedly proud of his legacy in the paddling community. CCK will continue to operate in its San Francisco Bay locations.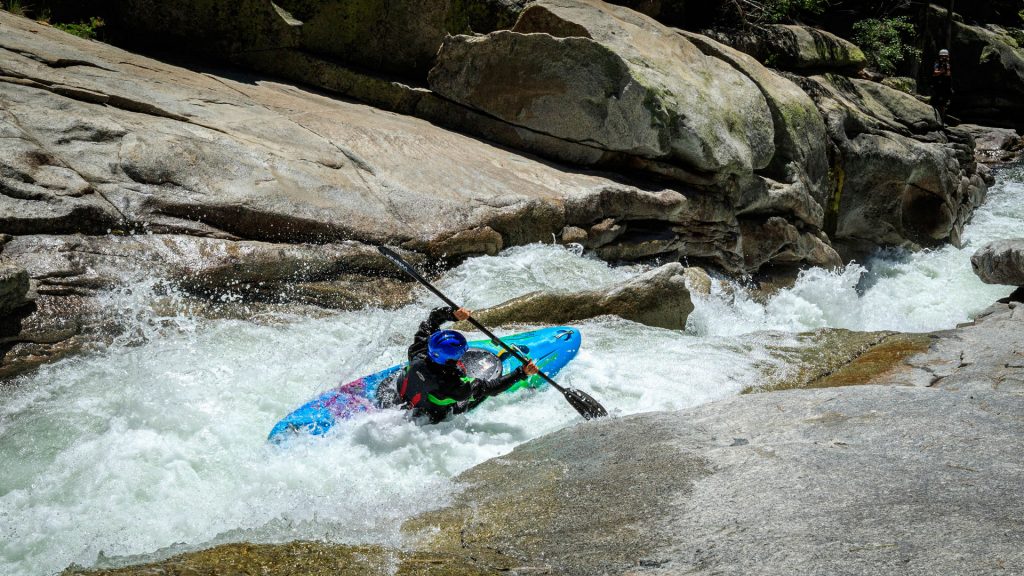 "Whitewater paddling and instruction has been my passion since the '70's and remains so to this day," said Miller. "Over the past 40+ years I have accomplished what I sought to achieve: teaching a life-enriching activity, creating river and environmental advocates, expanding the river community and supporting local and national river access and protection organizations like Friends of the River and American Whitewater. During this time period CCK has been unmatched in its commitment to our sport."
California Watersport Collective Founder Melissa DeMarie is excited about the expansion of her vision but equally honored to be taking the baton to carry on the CCK legacy in Coloma.
"Cali Collective has tapped into a long-overdue need within the paddle sports community to address adventure sports from a more inclusive perspective," says DeMarie. "Because of the strong response from our loyal and growing family of students, we've been able to expand our clinics and trips in California, Oregon, Washington, Idaho and even Chile. The acquisition of the California Canoe & Kayak whitewater school and its integration into CWC seems like a very natural progression. I'm honored to continue the CCK legacy of outstanding instruction for all paddlers."
Founded in 2015, Cali Collective, as it is affectionately known, began as a local initiative to cultivate a strong community of female whitewater paddlers in Northern California. Since its inception, CWC has grown exponentially and its programming now includes paddlers from all demographics and all disciplines including whitewater and sea kayaking, standup paddleboarding, a youth program, as well as community outreach.
DeMarie has hinted there is more news to come about making this location in downtown Coloma a community hub for more than just paddle sports. "Stay tuned!" is all she will say for now, with an entrepreneurial twinkle in her eye!
Cali Collective sponsors were also quick to weigh in on the potential for this venture. Taylor Robertson, Director of Sales and Marketing at Werner Paddles gave his vote of confidence. "Cali Collective's Melissa DeMarie is at the forefront of kayak instruction and she works tirelessly to share her love of the water with others," said Robertson. "The acquisition of the California Canoe & Kayak whitewater school, and their location in Coloma, CA will only broaden her reach within the whitewater mecca of the South Fork of the American River."
Kokatat Brand Manager Shannon Finch agrees. "As both a sponsor and an instructor for her program, I was blown away by the passion and commitment that CWC brings to the participants," said Finch. "The news that they will be the central school on The American River is absolutely wonderful! Kōkatat is lucky to provide support and hang on for the ride!"