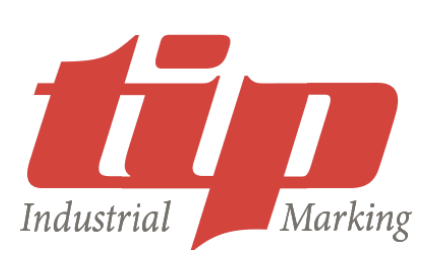 Rotational molding is used to manufacture hollow or multi-walled polymer parts. While it has many advantages, it can now benefit from personalization thanks to the installation of transfers, an innovation patented by TIP.
The industry saw the first patent for a rotational molding machine in 1935 and took off in the early 1940s with the advent of polyvinyl chloride (PVC). Discovered by the B.F. Goodrich company, it will quickly evolve, become more flexible and improve. If one of its first applications is the manufacture of doll heads, this process will therefore experience increasing development, thanks to the invention of new types of plastics such as polycarbonate, polyester or polyethylene.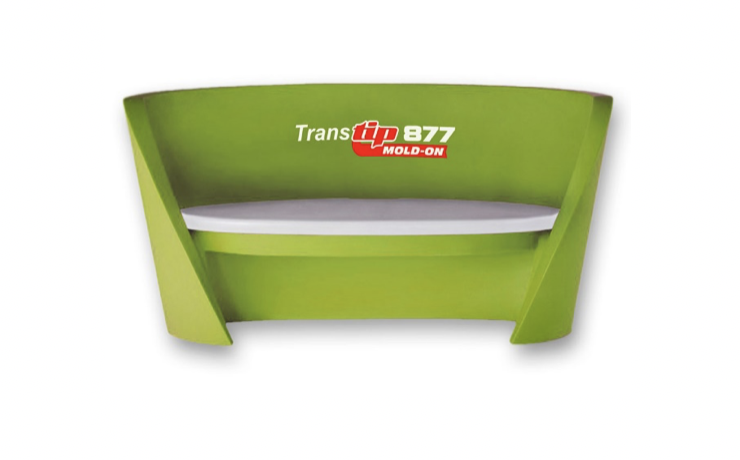 A SIMPLE PROCESS AND MANY ADVANTAGES:
The principle of rotational molding is simple. It consists in introducing a quantity of plastic material, in the form of powder or pellet, inside a mold, which will undergo a rotation along two main axes, while being "heated" up to temperature until its. vitrification point. Then it is cooled by air or air + water and the plastic solidify. Once sufficiently rigid, the part obtained is demolded. This process perfectly matches the design of multilayer parts, their thickness or capacity being controllable.
It also makes it possible to produce parts of all shapes, all colors or of great technical complexity. Designers have great freedom in their creations. In addition, they do not keep any marks, even when inserting or gluing accessories and have a high mechanical resistance, polyethylene, being a material that supports temperature variations and resists shocks, deformations and leaching. 'Oxidation.
Rotational molding is suitable for the production of parts in small and medium series, with a relatively low tooling cost and has a real environmental advantage: there is no loss of material and all the material can be 100% recycled.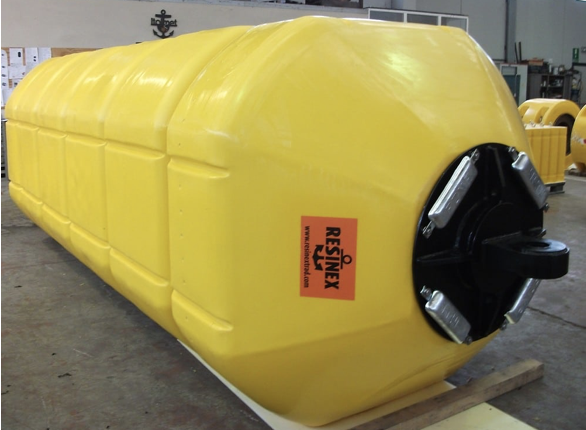 INNOVATION: CUSTOMIZATION OF ROTOMOLDING PARTS
Thanks to the work of the development teams (TIP has the first industrial marking R&D department in Europe), the parts designed in rotational molding can now be personalized through an innovation.
Indeed, several industrial transfers, called ROTO-TRANSTIP®, have been developed to meet all the needs in this field (internal applications in the mold or external applications on a finished part after rotational molding).
These are self-adhesive transfers to be placed directly in a mold, aluminum, steel, smooth or grained, as well as on a smooth finished part. Presented on a transparent and protective white support, it offers very good resistance to UV rays, to friction as well as to thinners, oils, gasoline and detergents, supported by a report from our partner laboratories.
With a shiny or satin appearance, it can be placed on any type of roto-molded part in PE and PP, the manufacturing method of which accepts a decoration.
There are 3 models of ROTO-TRANSTIP® to adapt to each need. Their technical characteristics have many advantages. The manual presentation of a transfer is facilitated and the use of an additive "such as adhesive spray or adhesive film removal is avoided.
In addition, a hot mold can be used at different levels and produce, with a saving of time on installation, at temperatures ranging from 20 ° C to 70 ° C, without adhesive residue on the part. This is a "MADE IN FRANCE" innovation that allows, without investment, to improve production costs by 5 to 10%.
With its know-how and its 30 years of experience in industrial marking, and its design office which offers you a personalized study for each of your industrial specifications, TIP is able to respond precisely to each request in transfer material for rotational molding. Whether small medium or large series, there is bound to be a model that suits your requirements.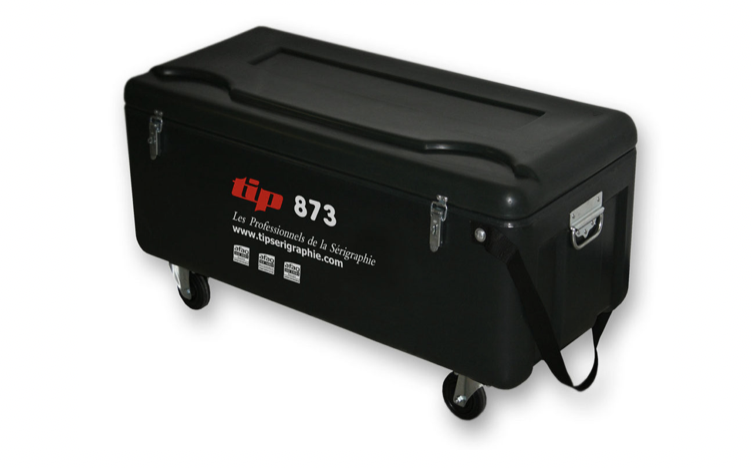 If you want to know more, click here: TIP Sérigraphie: experts in printing and industrial screen printing (tipserigraphie.com).