This serie of articles, called "NEW @ The Paddle Sports Show 2022" showcases the products that are competing for the « PADDLE SPORTS PRODUCTS OF THE YEAR AWARDS »
Entry for accessoire – SCUBAJET – Overwater kit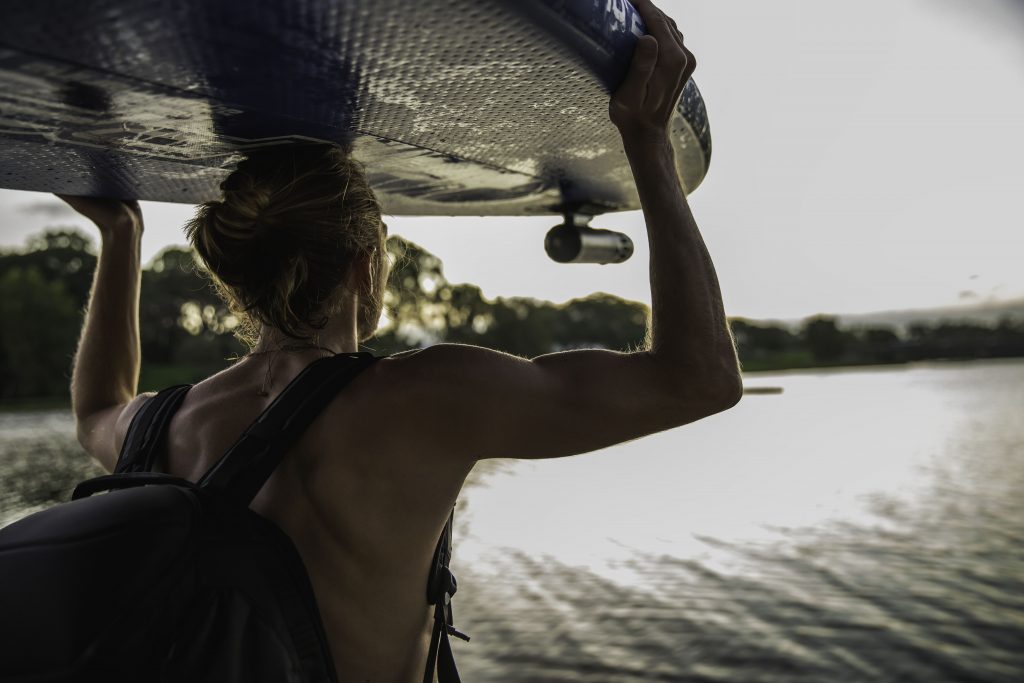 SCUBAJET has made paddling not only a sport but an experience: with its innovative approach, it has changed the way how we move on the water.
Assemble the SCUBAJET Overwater Kit on your SUP, kayak, or canoe, and leave the shore without the fear of going too far away; bring your friend with you and face the tide together, you will have up to 4 hours of battery runtime.
You can control the 1.000 W jet engine with the Remote Controller directly from your wrist.
How many are 1.000 W? That many that you will be 60 % faster than Michael Phelps!
Versatility is the winning key since SCUBAJET has been recognized as the most versatile of any other water jet system on the market, which can be summed up with the concept of ALL-in-ONE.
You can whether fly on the water or reach 60-meters depth with only one eco-friendly device.
And if the ocean or the lake is not around the corner? NO PANIC! Jump on the plane and take the SCUBAJET with you as legal carry-on luggage.
for more info about SCUBAJET