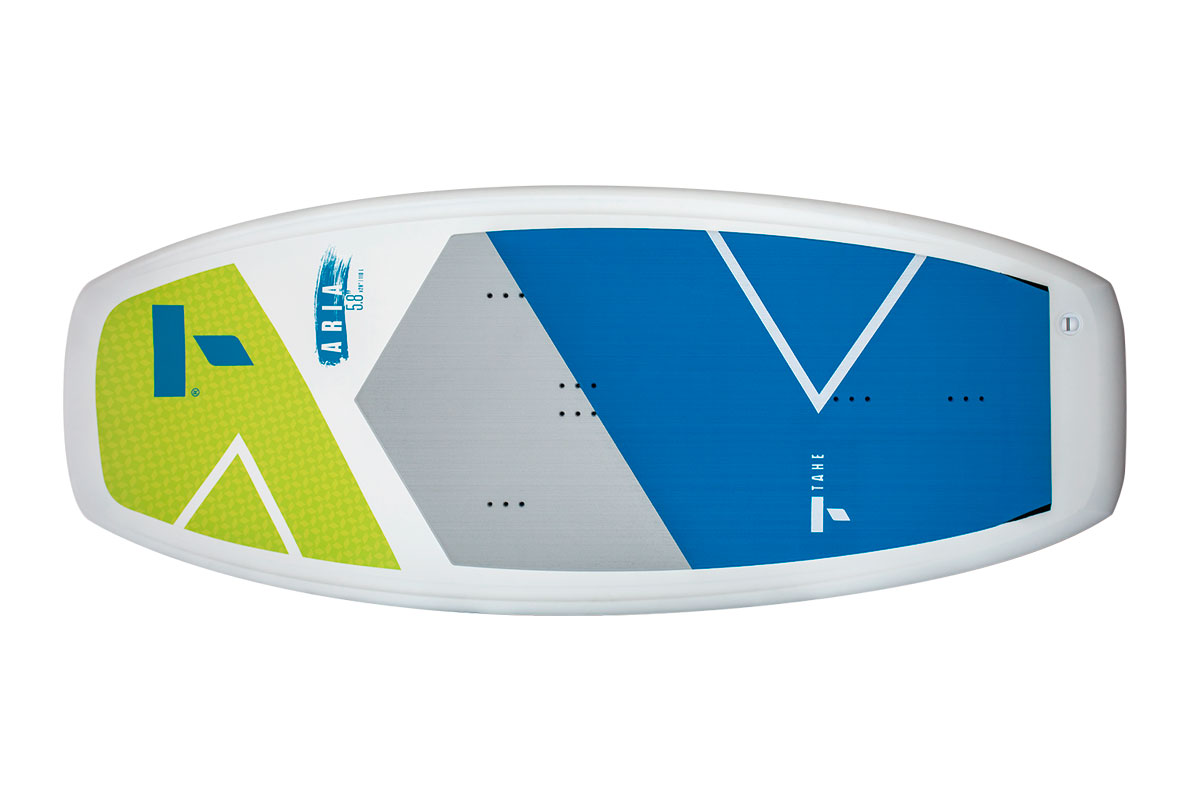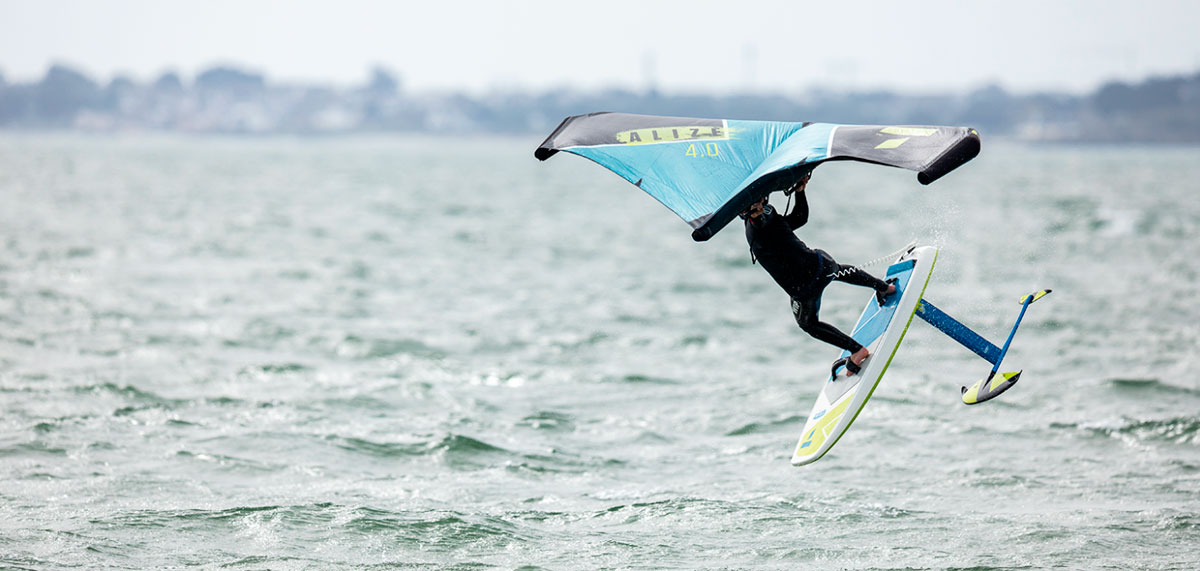 The ARIA 5'8" is one of the most exciting additions to our wing foil range. This wing foil board is manufactured in France, at our production site in Vannes. A first. This new shape is opening the doors for wing foilers who want a rigid board at an affordable price. 
Featuring durable, lightweight ACE-TEC technology, this board is built to last. This is the result of our 40 years of experience in windsurfing. 
The result? The Aria 5'8" is very stable, even when off the foil, allowing easy paddling and smooth lift off. Its compact shape (full nose outline and straight tail rocker) ensures the stability of the board without sacrificing its performance. The two channels on the deck add rigidity to the board while making it easy to grab. 
The rear foil placement and bottom chine provide easy lift-off and forgiveness during touchdowns. The double-slotted box allows for more secure mounting of the foil, and the high quality brushed EVA pad provides unmatched grip in turns. The narrower foot-strap placement is ideal for controlling the foil during powerful maneuver. It is the best wing foil board for progressing and discovering new soaring thrills. The best choice to get started and wingfoiling for many, many years!
https://tahesport.com/global_tahe/aria-5-8-rigid-thermoformed-108841 
My Vote Goes to this Product