SOUL WATERMAN - SuperFly Kids kayak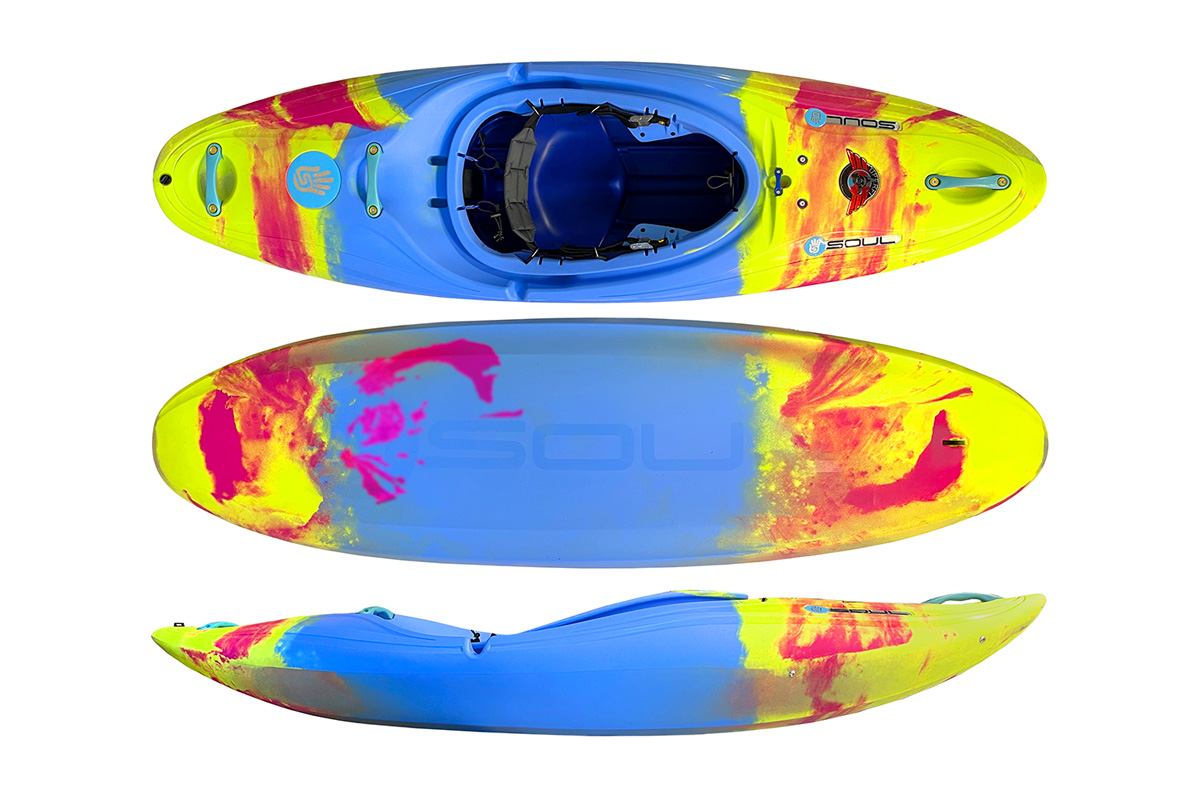 "If you think kids aren't pushing themselves, you need to take another look. With many starting to paddle before they even start school, by the time they're 9 or 10, they're already charging hard. What's been missing, is the right boat." – Patrick Gagné
To call this great new design a kids creek boat is misleading. Really, it's a small person river runner that's well adapted for creeking, designed with the latest most progressive creek boat ideas, combined with a planing hull, in a package that's downsized
Proportional to its length, it has some of the most progressive nose rocker so it'll skip over anything, even when you mess up. Slightly reduced volume in the tips stops it being knocked about by waves and funny water, so it's easier to handle, while the generous centre volume keeps you high and dry.
A little extra width on a flat hull gives lighter paddlers the most stable platform of this size on the market, so you can paddle with confidence, and push yourself, all backed up with a planing hull that will still surf and play, and drive effortlessly into eddies.
It comes in four specs: tough and rigid, built from our top-of-the-line Hilex 14 construction, with either the super comfy outfitting for smaller adults, or lighter simpler kids Performance outfitting, and in a less expensive HDPE suplerlinear, with both outfitting options.
My Vote Goes to this Product