By Anne Fick, Secumar's PR Manager
After an unusual year, with all its Coronavirus related limitations, but yet with many newly acquired watersports friends – one can also be positive. We are confident that we will have an undisturbed watersports season in 2021! Bernhardt Apparatebau therefore brings you two new SECUMAR products: the exciting new FURIO model and the further optimised FREE 100.
The FURIO is a hybrid buoyancy aid that provides the best in design for fast dinghy sailing, especially for foiling sailing or skiff sailing as well as for kitesurfing. It is a combination of a 50N buoyancy aid with impact protection and a manually activated, fully usable inflatable buoyancy chamber to give an extra approx. 110N of buoyancy. Solid foam plus the CO2 filled inflatable chamber complement each other perfectly. As soon as the manually operated trigger is pulled the hybrid buoyancy aid tightly secures to the body to give the user the maximum freedom of movement. This applies equally to the foiling sailor sitting in the cockpit or out on a trapeze and kitesurfers using waist or seat harnesses.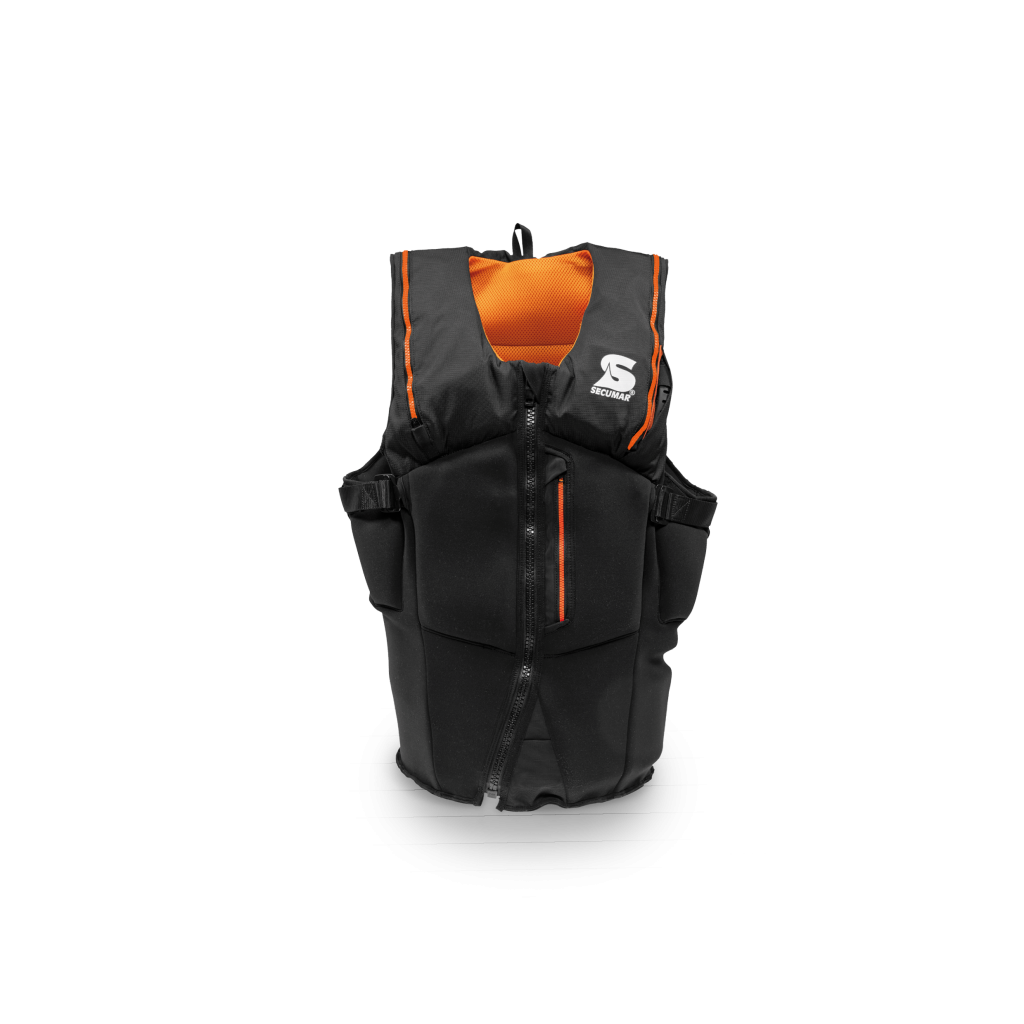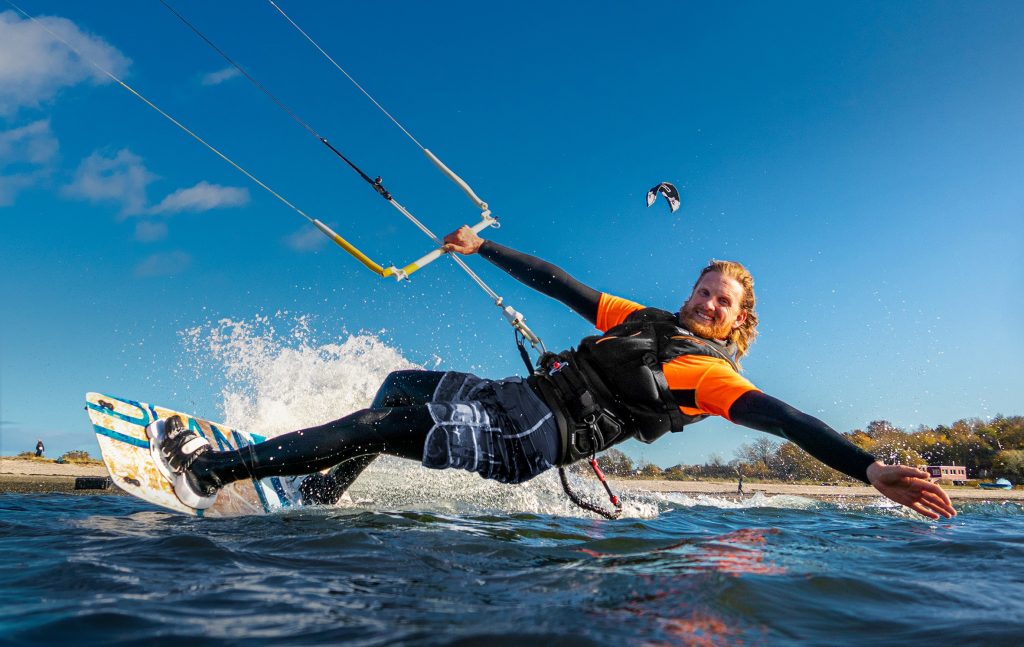 Special design details for extra wearer comfort include a small opening in the lower front area to allow room for the trapeze hook and the skin-friendly materials consists of neoprene, fabric, foam and a spacer fabric. The large, tough front zip makes it easy to put on and the inflation handle is easily accessible so that the rescue collar can be triggered quickly. The back protector is built according to DIN EN 1621-2 for additional protection of the spine. There is a storage bag in the chest area for smaller items as well as a hanging loop and the adjustable body strap ensures a close fit. Available in four sizes.
Sizes: S 40-60 kg Art.-No. 17214; M 60-80 kg Art.-No. 17215; L 80-100 kg Art.-No. 17216 and XL 100-120 kg Art.-No. 17217
The FREE 100, which was successfully launched five years ago for swimmers, stand-up paddlers and all watersports enthusiasts, on or in the water, has just received a powerful face-lift. The design has been modernised and the fit has been ergonomically improved. Additional padded surfaces, elasticated holders for such things as power gels, bars and a glow stick as well as a mesh storage bag with an elastic strap for a key ring are some of them. The fully inflated buoyancy chamber provides 110N buoyancy, weighs only 500g and is easily re-armed and repacked with the addition of a new CO2 cylinder.

Both models will be available at specialist retailers from spring 2021.
The FURIO model will be available from Q2 2021.The FREE 100 will be available from the end of the 1st quarter of 2021.
About SECUMAR: Bernhardt Apparatebau GmbH & Co has for decades stood for innovative products and with constant development and the highest quality assurance has become a world leader in the area of life saving and associated equipment. For further information, visit www.secumar.com , find us on facebook.com/secumar, instagram.com/secumar and youtube.com/BernhardtApparatebau, or contact info@secumar.com or call +49 4103 1250. Bernhardt Apparatebau GmbH u. Co., Bredhornweg 39, 25488 Holm, Germany.