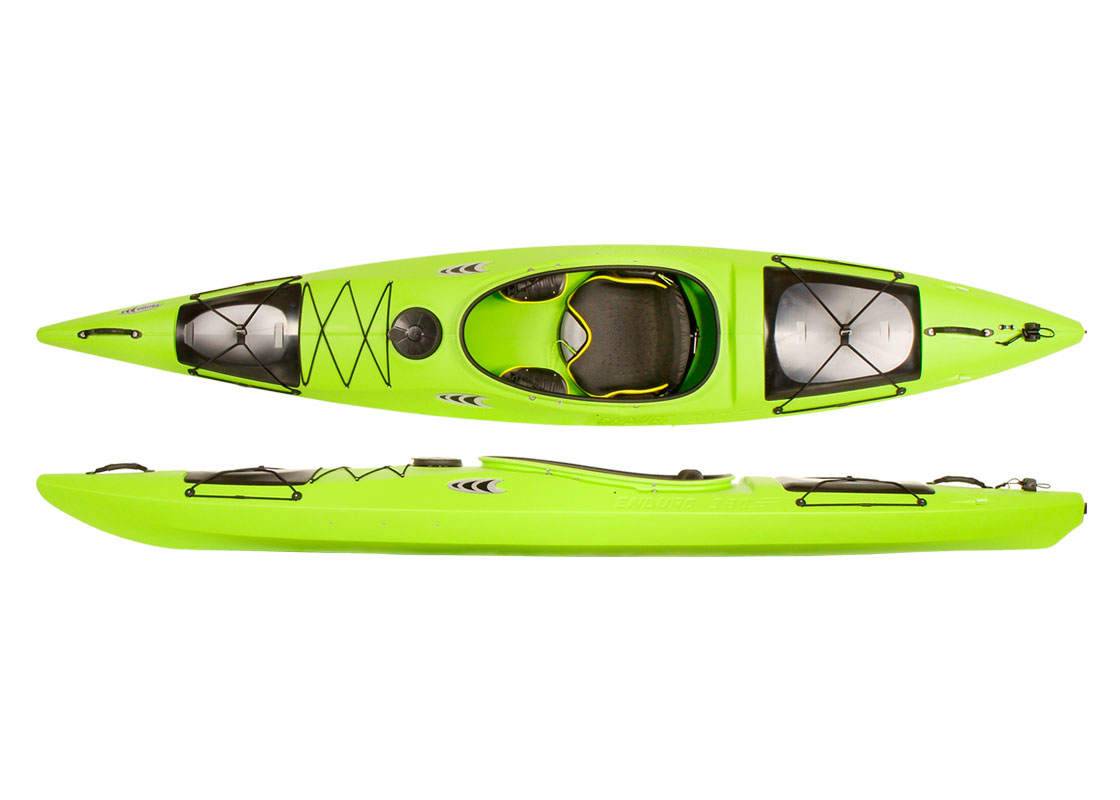 n unhurried tour on the lake, a sporty paddling adventure on a river or action in whitewater – the ENDURO 380 combines excellent riding qualities with unbeatable allround skills. The compact measurements combined with the heavy rocker make the ENDURO 380 more agile and fast-reacting. Lakes, rivers and easy whitewater up to class 2 are his terrain.
Optimized ergonomics are guaranteed by the Tour-seat system and backrest plus the 3-D-thigh braces. Offering you the best possible comfort and a perfect hold, both on longer distances and in whitewater. Two waterproof bulkheads, a day hatch and a bungee deck rigging on the top as well as the steering mounting underline the touring capability.
Why should it win? What sets it apart from the rest of the products out there?
A recreational kayak should be easy and fun to paddle both for beginners and advanced paddlers, as well as it should be easy to handle so that the paddling itself is the main adventure and not the transport or whatever. And that's where the ENDURO 380 has its key advantages: the shape is designed to make it easy to paddle for everyone. The cockpit is very large for an easy entry and exit. And the overall weight is only 25 kg, thanks to its compact dimensions and the HTP material of the hull. In a few words: the ENDURO 380 is a short and agile allrounder which makes it the perfect recreational kayak!
Technical data:
Material: HTP
Length: 380cm
Width: 67cm
Weight: 25kg
Cockpit: 94cm
Volume: 348L
Capacity: 115kg
Paddlerweight: 65 – 110kg
Storage front: 50L
Storage back: 80 L
Colors: red, yellow, green
My Vote Goes to this Product