ANOMY, the Stand-Up Paddle brand specialized in All-Around inflatables boards, presents the new boards collection for this summer
The Spanish brand, which will be on The Paddle Sport Show 2022 edition in Lyon, is recognized for being carrier of the creativity of international recognized illustrators that make their products innovative, original and unique.
As every year, they propose a ISUP boards & apparel collection that projects a balance between aesthetic, practically and functionality. Their boards are not only about appearance, they work with the highest international standards of quality and innovation. They have a variety of boards designed to be easy to paddle in all water condition, whatever your level is.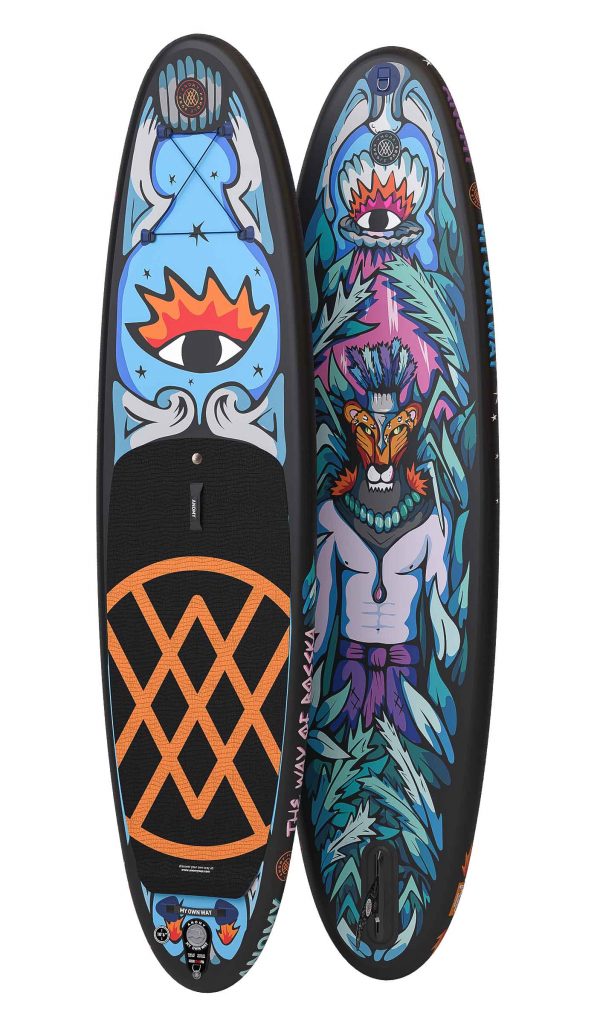 An eco-friendly brand with certificates
They are using a method for manufacturing that minimizes waste and reduces the environmental impact. Also, the backpack for board is 0% plastic made by Recycled PET Water Bottles. These practices have allowed them to receive quality certificates from Switzerland as ISO 9001 Quality, ISO 14001 Enviroment, ISO 45001 Health & Safety.
Easy to handle and resistant. Aesthetic and unique.
Anomy has launched this year a new collection with international recognized illustrators like:
Bosska, David de Ramón, Mr. Sor2, Santa Rita, Trochut and Yoann Fournier.
A new collection for those who have their own vision of life. For those who think that difference is not a goal, but a path. For those who don't conform to standards. A rush of creativity and freshness to find out the artist's singular perception hidden on every piece.
They create one-of-a-kind Stand-Up Paddle boards for one-of-a-kind-people to bring talent, creativity and style as you would not lose your expression in your water adventures.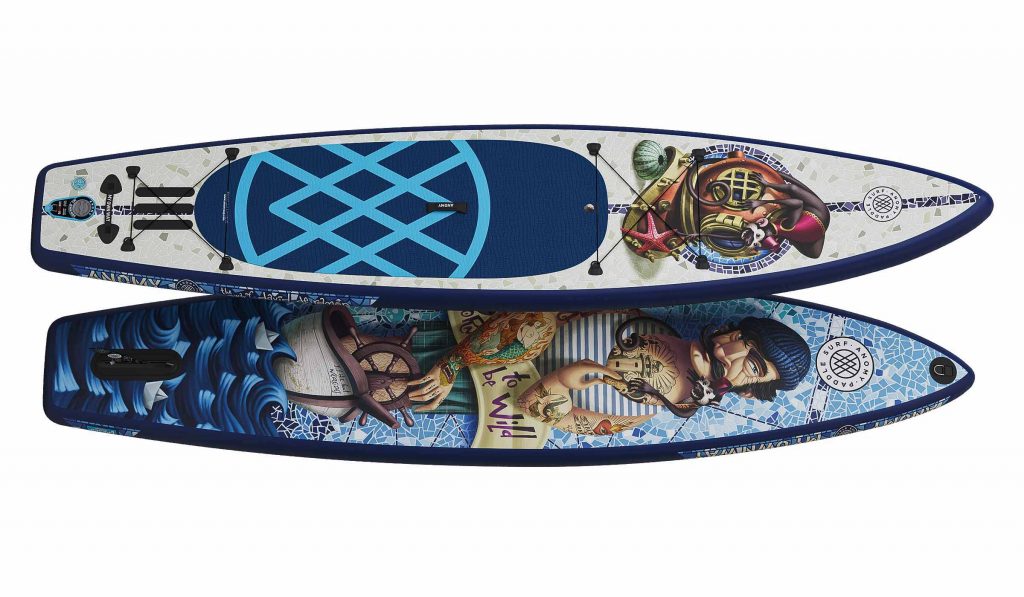 More Infos >>> https://anomysup.com/