POOLSTAR - Wattsup Torpedo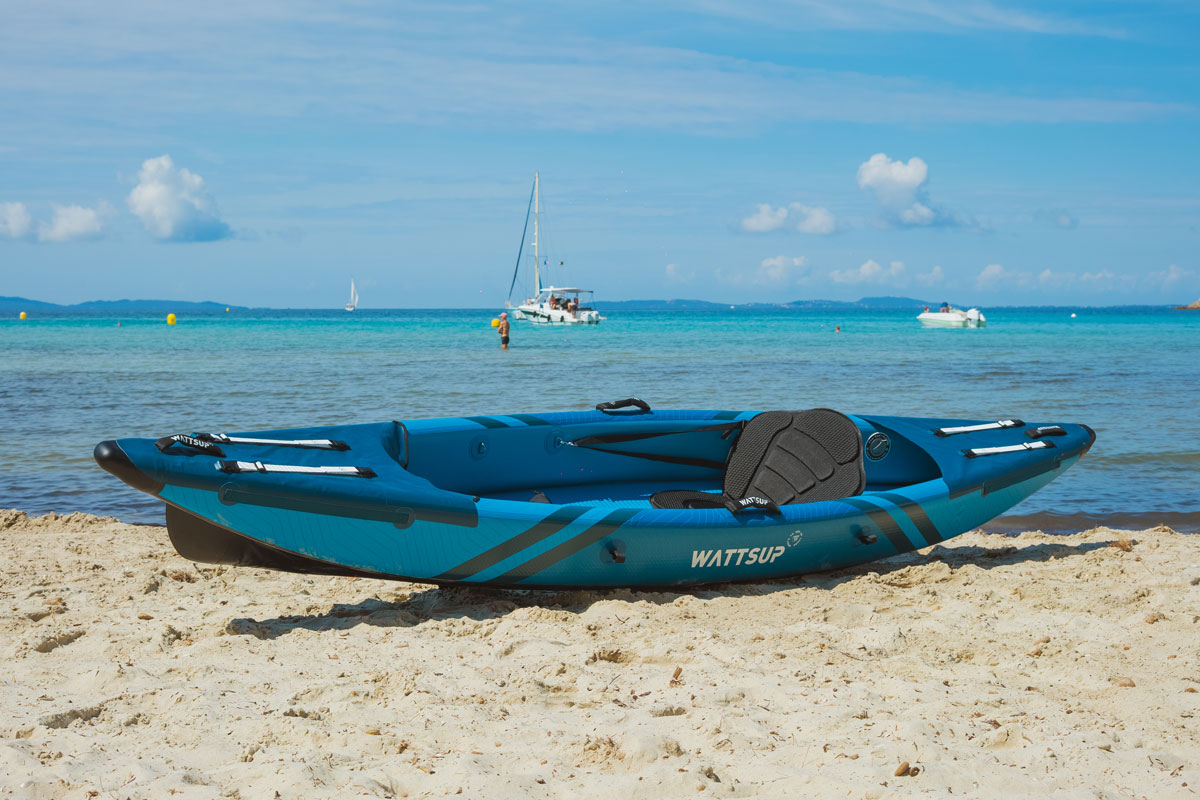 Technical Information:
Dimensions: 426×78 cm
Maximum Load: 220 kg
Capacity: Up to 2 persons
2 Sliding Fins
Full Drop-Stitch Technology
Bungee Cord
Velcro
Ultra rigid & speed
Discover the Torpedo Kayak, your ticket to Adventure. This kayak, perfectly sized for paddling, combined with its two sliding fins, will take you to the farthest shores. Thanks to its dimensions, it offers a comfortable space for accommodating up to two persons. The maximum load of 220 kg also allows you to carry all the necessary equipment for your adventure.
Completely composed of drop-stitch, this sturdy kayak is extremely rigid. It offers unparalleled gliding quality, allowing you to quickly reach impressive speeds.
Equipped for comfort and convenience, the Torpedo kayak features bungee cords, neoprene handles, molle strips, Velcro, and an anti-splash system for an optimal navigation experience.
The Torpedo comes "ready to sail" with everything you need to embark on your adventure.
In summary, the Torpedo is more than just a kayak. It's the ultimate companion for exploring the most remote waters and shores. Its exceptional build quality, stability, and speed make it an ideal choice for kayaking enthusiasts seeking an unforgettable experience. Whether you're experienced or beginner, the Torpedo provides everything you need for thrilling adventures and pushing the boundaries of aquatic exploration.
My Vote Goes to this Product