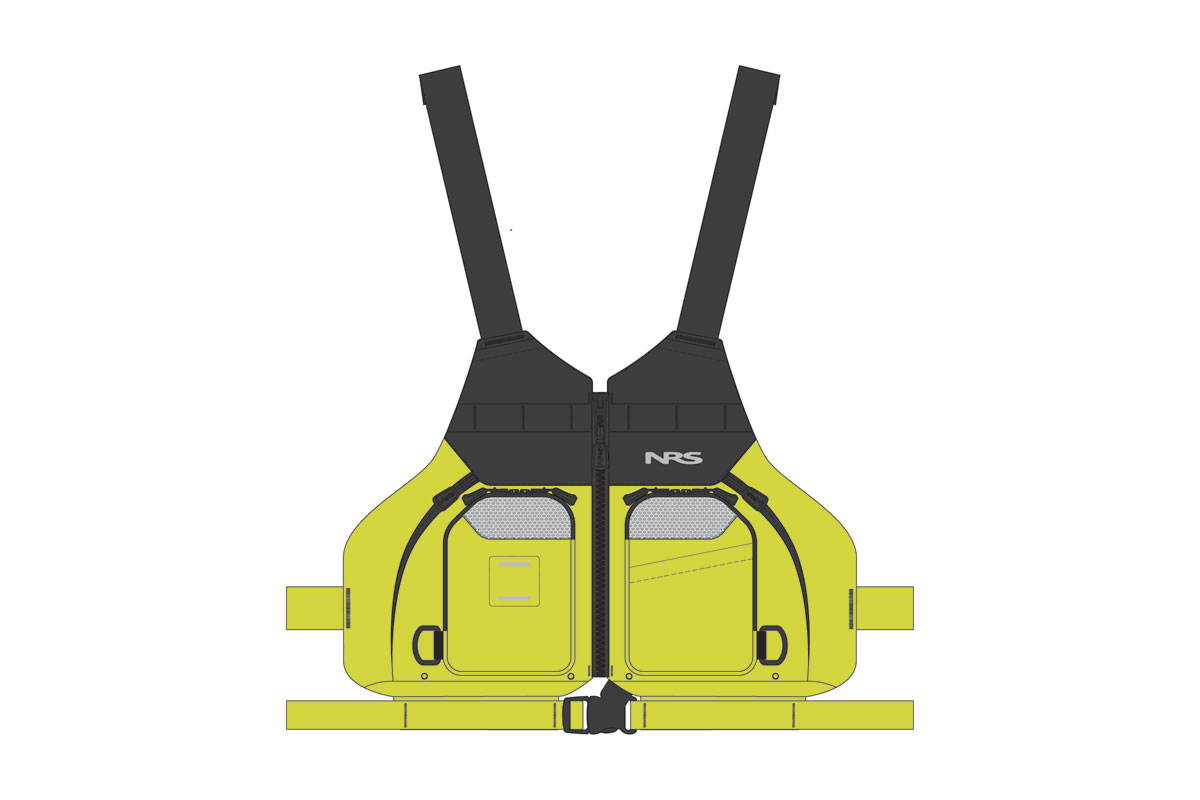 Offshore paddlers can rejoice in the comfortable convenience and safety-minded features of the NRS Odyssey PFD. Built for long days at sea with large pockets and multiple attachment points to fit everything you need to tour the Greek archipelago—or wherever the winds and tides take you. 
Our innovative Orbit Fit System enhances overall comfort, increases range of motion and eliminates the desire to over-tighten.
Multiple storage options include two large zippered pockets and two small, dual-entry expandable pockets sized for a radio or GPS.
An additional non-closing external pocket sleeve is perfect for a folding knife, or attach a fixed blade knife to the hidden lash tab.
Ten attachment points allow essential accessories, including knife, lights and strobe kept close at hand; extensive 3M® SOLAS reflective accents increase visibility in low light conditions. 
YKK® zipper entry plus six adjustment points on shoulders, side and waist secure the life jacket and provide a custom fit.
Equal distribution of the flotation between the front and the back creates the optimal slim-fit, medium-profile jacket.
The Orbit Fit System layers multiple pieces of lightweight closed-cell foam cut to precise specifications to create a unique, flexible, pre-curved shape that effortlessly conforms to your body.
Graded Sizing takes into account the appropriate amount of flotation needed for individual body types resulting in a better-fitting, more comfortable life jacket for all.
Sustainable construction combines a recycled ripstop nylon shell with a recycled nylon inner that protects the fully recycled Ethafoam shims.
4-way stretch double-knit polyester lining is comfortable against the skin and helps manage moisture. 
Silicone-coated inner waistband helps keep the PFD in place when swimming. 
This PFD is certified in accordance with EN ISO 12402-5.
Check it out here – https://www.nrseurope.com/product/40129.01/nrs-odyssey-pfd-closeout
My Vote Goes to this Product