This serie of articles, called "NEW @ The Paddle Sports Show 2022" showcases the products that are competing for the « PADDLE SPORTS PRODUCTS OF THE YEAR AWARDS »
Entry for Whitewater – Vagabond Kulu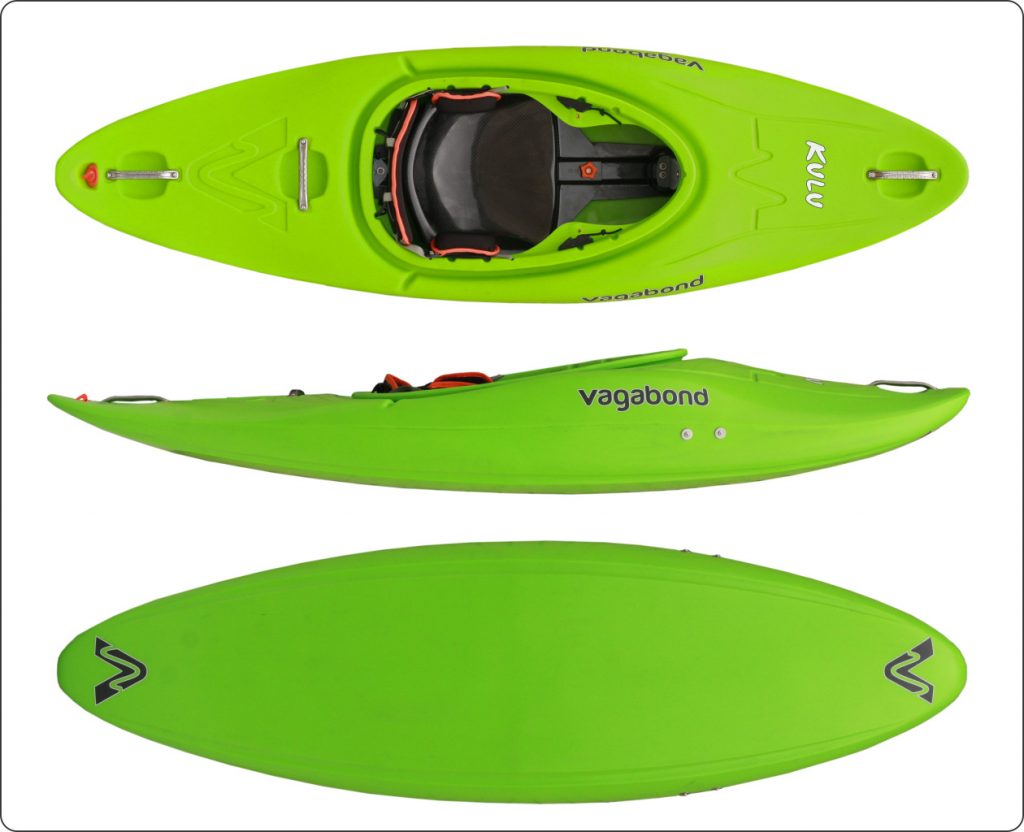 The Kulu is the kayak that turns children into whitewater addicts.
Design
This half-slice riverrunner has great playability. It has a planing hull with rails that are just sharp enough to do easy spins. Its super-forgiving sidewalls make it a breeze to control downriver while playing every feature of each rapid. It has just enough volume in the bow to make technical runs easy and safe, while the stern has the right balance between sliciness and forgiveness to squirt when you want to, or to stay on top of the funny water when you need to.
The Kulu's ability to handle technical rapids while being unbelievably easy-to-roll makes it the perfect kayak to get children into paddling whitewater and to advance their riverrunning speed. In addition to all this, the Kulu carries enough speed on flatwater to make it easy for children to keep up with adults on longer trips.
Construction
The kayak shell is rotomoulded plastic, while the outfitting is made of carbon fibre and other composite materials to reduce weight and add visual appeal.
Specs
Length: 210 cm / 6'10"
Width: 60 cm / 23.5″
Deck Height: 30 cm / 11.75″
Kayak weight: 12.5kg / 27.5 lb
Ideal paddler weight: 30-55 kg / 65-150 lb
Volume: 165 L / 43.5 gl
Cockpit dimensions: 77 x 44 cm / 30.5″ x 17.5″
Origin of the name
The Kulu is named after the Umzimkulu River in KwaZulu-Natal, South Africa. The Umzimkulu has many different sections to paddle, from easy class 1 to some proper class 4 sections. The river caters for the full progression of kayakers' skills, from beginner to expert, and the Kulu offers the same progression in a young paddlers' learning curve.
Why is it better
It is the most balanced riverrunner on the market for the 30-55kg young paddler, enabling the full learning curve from true beginner to competent kayaker.
for more info about vagabonds