This serie of articles, called "NEW @ The Paddle Sports Show 2022" showcases the products that are competing for the « PADDLE SPORTS PRODUCTS OF THE YEAR AWARDS »
Entry for STAND UP PADDLING  – TAHE, XRS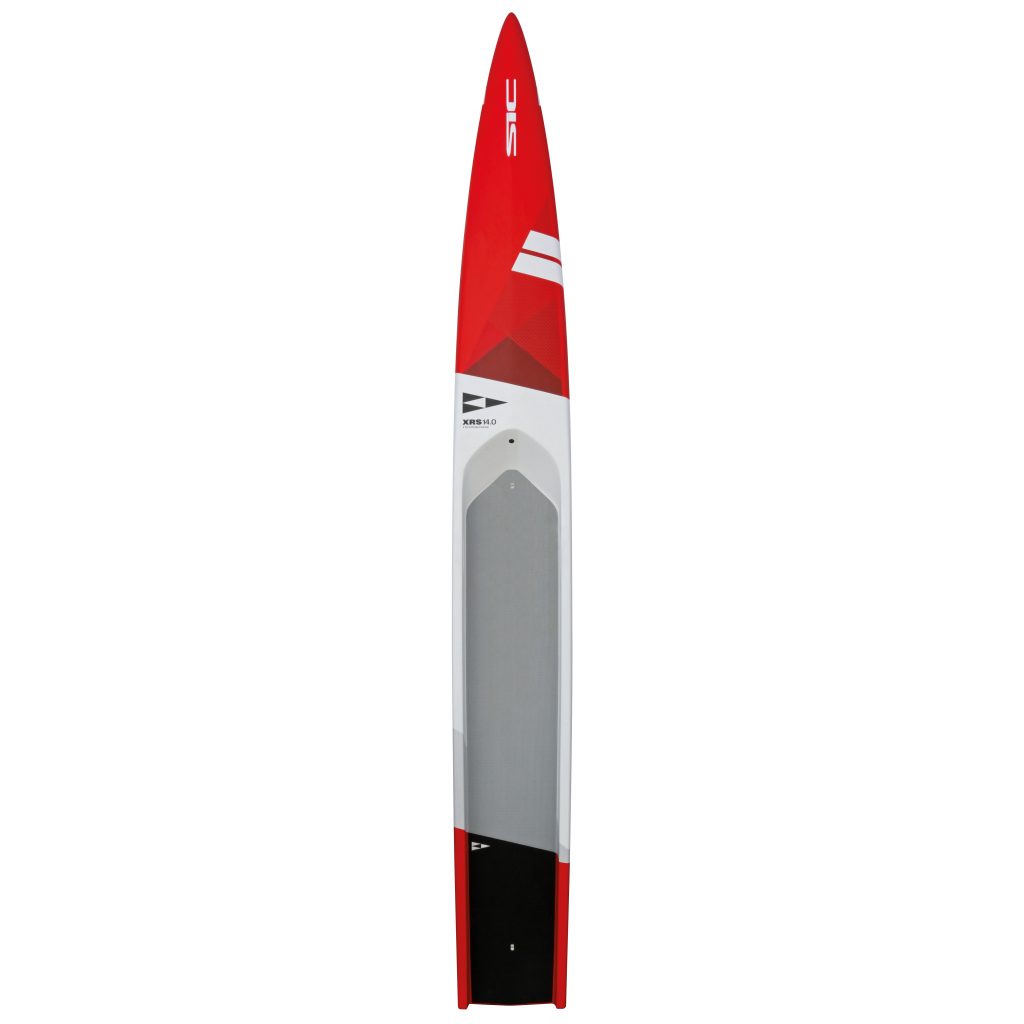 In a world full of cross-over boards, the XRS race board is a master of one thing – flat water racing. Purpose-driven, the XRS
provides the best possible length to the width aspect ratio, delivering a stable platform for a racer to power up for speed.
The flat bottom with the proportionally wide tail offers this foundation, and with an effective waterline, the XRS allows paddlers
to achieve unrivaled acceleration. It's a purebred board with a one-track mind: to beat the clock, to win!
BELOW WATERLINE PROTRUDING
BULBOUS NOSE
This marine concept creates an early bow wake
diminishing the overall front wake, ultimately reducing
drag along the remaining rail outline.
FLAT BOTTOM WITH SMALL UNDER TUCK
AND PARALLEL RAIL OUTLINE
Provides stability and reduces yaw, decreasing the
amount of time you switch your paddle from side to side.
HIGH FREEBOARD DUGOUT COCKPIT
AND BACKWARDS ANGLE DECK
Reduces cockpit water intake and
promotes self-drainage.
LOW ROCKER LINE
Creates the most effective 14' waterline
for efficient glide and speed.
INVERTED GUNNEL HANDLE
Provide optimum board handling control
with uncluttered aesthetics.
OPEN TRANSOM TAIL
Provides stability and easy water drainage.
for more info about taheoutdoors