This serie of articles, called "NEW @ The Paddle Sports Show 2022" showcases the products that are competing for the « PADDLE SPORTS PRODUCTS OF THE YEAR AWARDS »
Entry for INNOVATION AWARD – STORMMRIDE, Pelican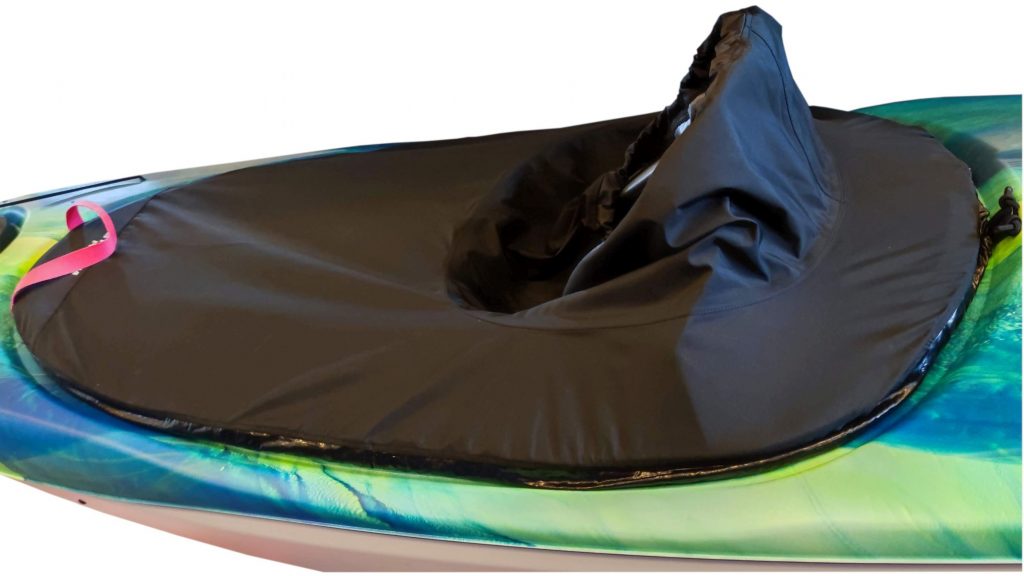 The subject of innovation is the use of adhesive applications on laminated waterproof fabrics in the production of kayak spraydecks.
This applies in particular to spraydecks for kayaks manufactured in thermoforming technology.
Thermoforming, which consists of making two shells to glue the bottom and top of the kayak together, is the fastest method of production.

One of the conditions for obtaining a canoe shell is the ease of taking the pressed shape out of the mold.
Hence the shape of the cockpit rim, which is easy to handle after thermoforming and has a difficult shape so that the kayak's spraydeck stably wraps around the rim and gives the kayaker comfort.

The anti-slip grip application on the spraydeck tunnel results in greater stability at the cockpit edge.
The spraydeck does not slip off, it does not fall off.


The photos show the rim of the cockpit, the view of the spraydecks on the kayak Pelican ARGO 100 in the version with high backrest, and a close-up of the anti slip grip.
for more info about STORMMRIDE