This serie of articles, called "NEW @ The Paddle Sports Show 2022" showcases the products that are competing for the « PADDLE SPORTS PRODUCTS OF THE YEAR AWARDS »
Entry for Whitewater – Soulwaterman, Ride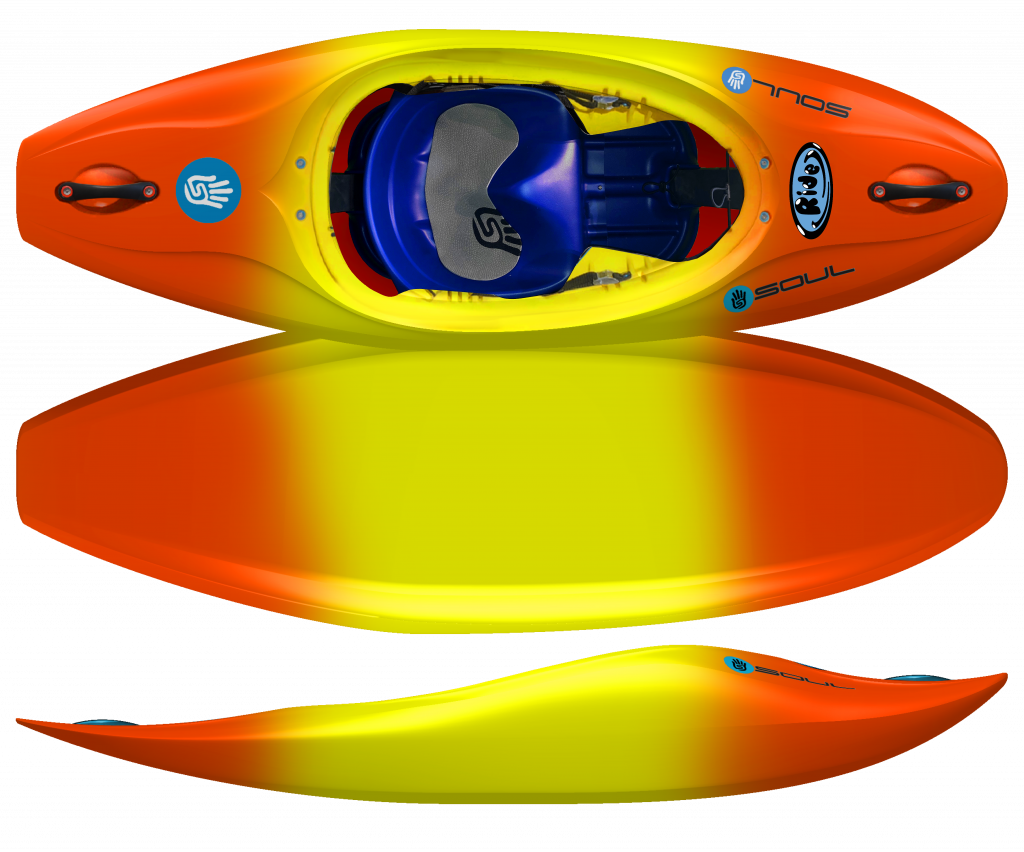 As kids grow, so their equipment needs grow with them. We took a long, hard look at what it is that kids in about the 70-110lbs (30-50kg) range (this is a rough guide) need as their skills, confidence and size grow.


The Ride is inspired by the revolutionary Glide, and is the smallest of the series of 3 boats. But it is not just a small Glide – it's a unique design that has drawn heavily in many of its features from the Glide, but designed specifically for kids and their needs. It is the ultimate river running play machine. It's not a half slice, but its not a full slice either. It's certainly not an ICF freestyle kayak, but hoo, boy, is it fun on the river.


Kids love to play, to surf, to spin. They want to experiment with squirting, so we've made this kayak ultra easy to squirt. But they also want a forgiving kayak that will let them challenge themselves in harder rapids. Well, we've done that too. Loads of nose rocker and super tucked sidewalls and rails, with a lifted stern rail, make this boat as forgiving as any, while the full planing hull opens up play features to every trick in the book.


This is your kid's next step!
for more info about soulwaterman