This serie of articles, called "NEW @ The Paddle Sports Show 2022" showcases the products that are competing for the « PADDLE SPORTS PRODUCTS OF THE YEAR AWARDS »
Entry for Whitewater – NRS, Jakl Dry Suit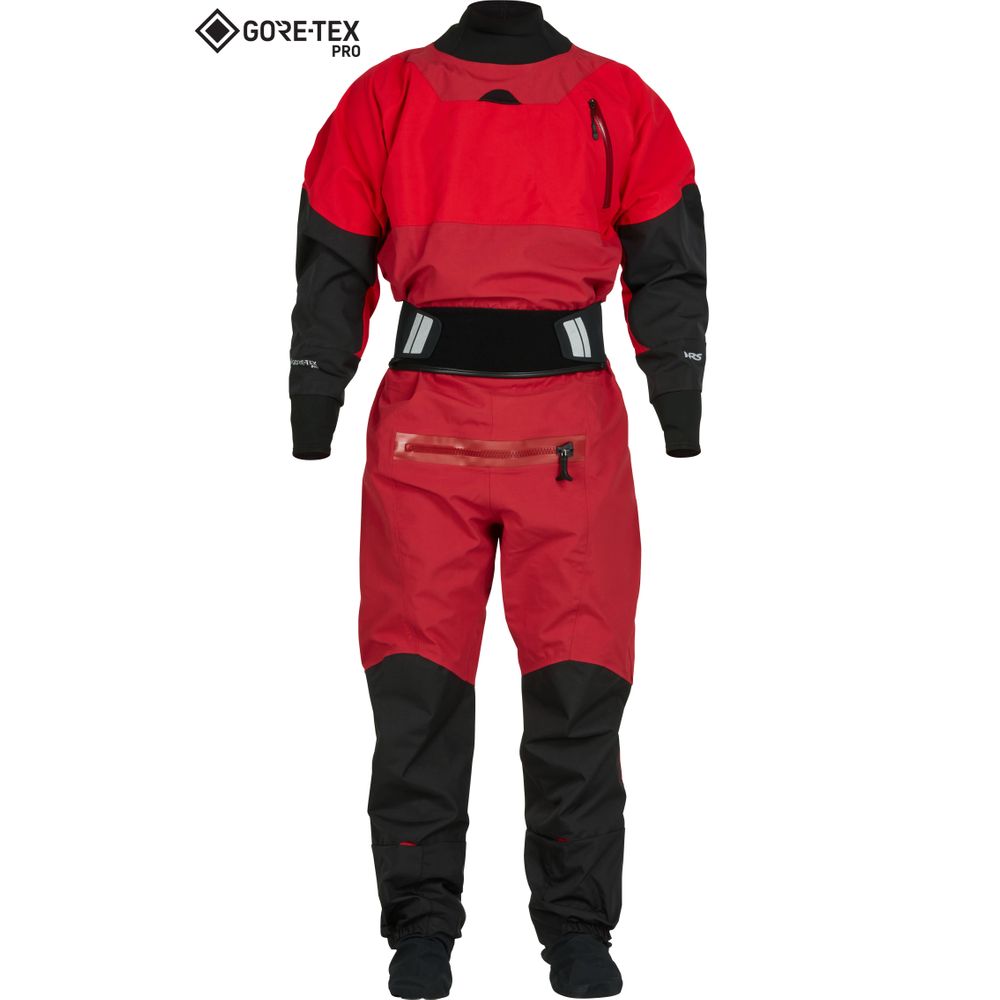 The NRS Men's Jakl Dry Suit is a beefed-up dry suit for extreme whitewater expedition kayakers. Combining GORE-TEX® Pro construction with Cordura® reinforcements throughout, the Jakl provides superior durability, warmth and waterproofness on the most committed hike-ins, sketchy portages, and dodgy scrambles.
Volcano over cuffs and tough mesh drains on the neck and wrists keep paddlers drier even in high-volume rivers
Cordura-reinforced in high-wear areas
Flexible, flat-fitting waist cinch pairs with your skirt tunnel without riding up
The Paddler's Cut™ enhances athletic performance; the back and shoulder seams are designed for paddling from a seated position, the leg seams are strategically placed to reduce friction from wear when hiking, and the elasticized ankle cuffs offer a streamlined fit
Why this product should win: Evolving technologies have constantly allowed paddlers to expand their limits in whitewater, and the Jakl is no exception. Experience performance re-imagined. The Jakl is designed to support and lead whitewater paddlers on the next big trip, whether a first descent or a significant personal achievement. No matter where the river takes you, the Jakl takes durability to the next level so that on long days out on the mission, it's you, not your gear, that quits first.
for more info about NRS