This serie of articles, called "NEW @ The Paddle Sports Show 2022" showcases the products that are competing for the « PADDLE SPORTS PRODUCTS OF THE YEAR AWARDS »
Entry for STAND UP PADDLING  – MINT LAMA, SUPreme 11'6" / 31'' / 6''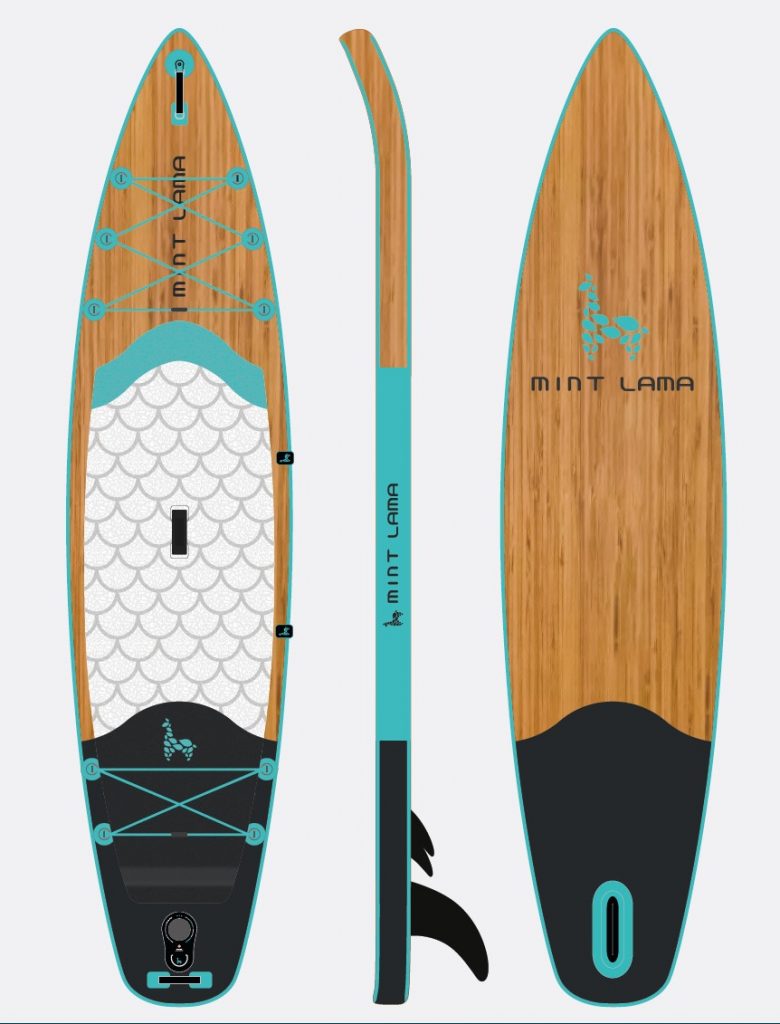 The brand new SUPreme has grown a little and now its 6" longer. With his length of 11'6" and his sporty width of 31" it becomes even faster than it already was.
The prelaminated double layer, makes the SUPreme resistant and yet secure on the water. It's able to perform great in calm but as well in bumpy waters. The included Full Carbon Paddle, helps to have always control of what it surrounds you.
It has a front and rear bungee that gives plenty of space for your bags etc. Overall it has three handles. In front, back and center. Front and rear handle have a integrated D-Ring. Attached to the front handle we have add a sportcamera holder. You want to have a rest on the water? No problem, just attach your paddle to the paddleholder and chill.
The third layer of pvc added at the edges of the rails, gives you peace of mind in every situation.
As usual we tried to design a board that is different and that its not only a sport tool, but it's a commitment of lifestyle. We want to make sport and have fun and we want to look good doing it.
Ride with style… MINT LAMA
for more info about mint lama