This serie of articles, called "NEW @ The Paddle Sports Show 2022" showcases the products that are competing for the « PADDLE SPORTS PRODUCTS OF THE YEAR AWARDS »
Entry for SEA KAYAKING – MELKER, Rödlöga, bio based composite version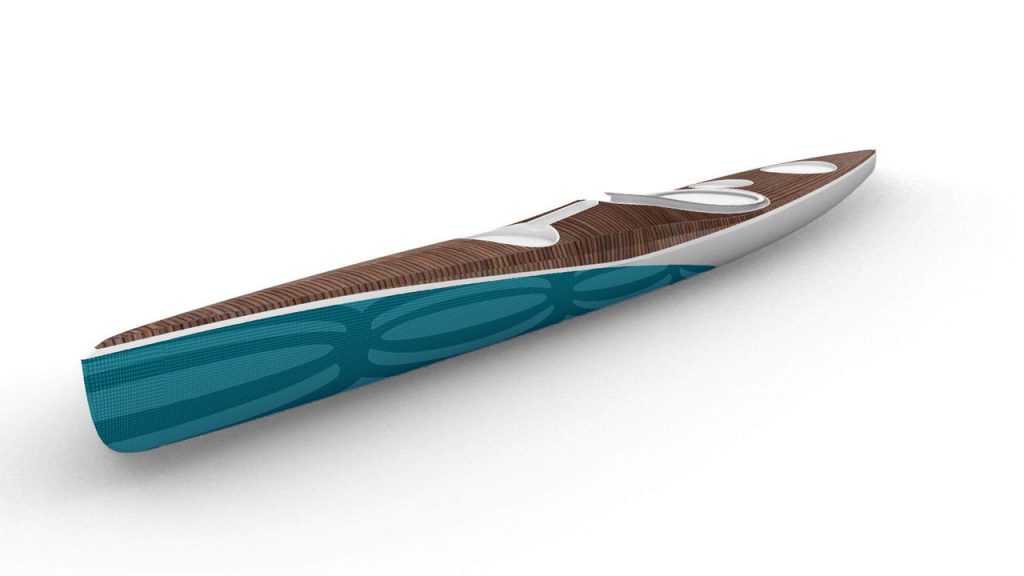 At the Paddle Sports Show we will also showcase a fully bio based composite kayak.
The kayak is made of bio based resin and gelcoat (Sicomin), flax fibers and cork as core material. The kayak is stiffer and lighter then a comparable fiber glass kayak. Yet fully bio based.
Instead of using regular gelcoat colors, the fibers are naturally colored – which gives the kayak truly unique esthetics as well.
This is a big leap forward to be able to provide a fully circular ecosystem.
for more info about melkerofsweden