This serie of articles, called "NEW @ The Paddle Sports Show 2022" showcases the products that are competing for the « PADDLE SPORTS PRODUCTS OF THE YEAR AWARDS »
Entry for INNOVATION AWARD – JAWS, MINOTAUR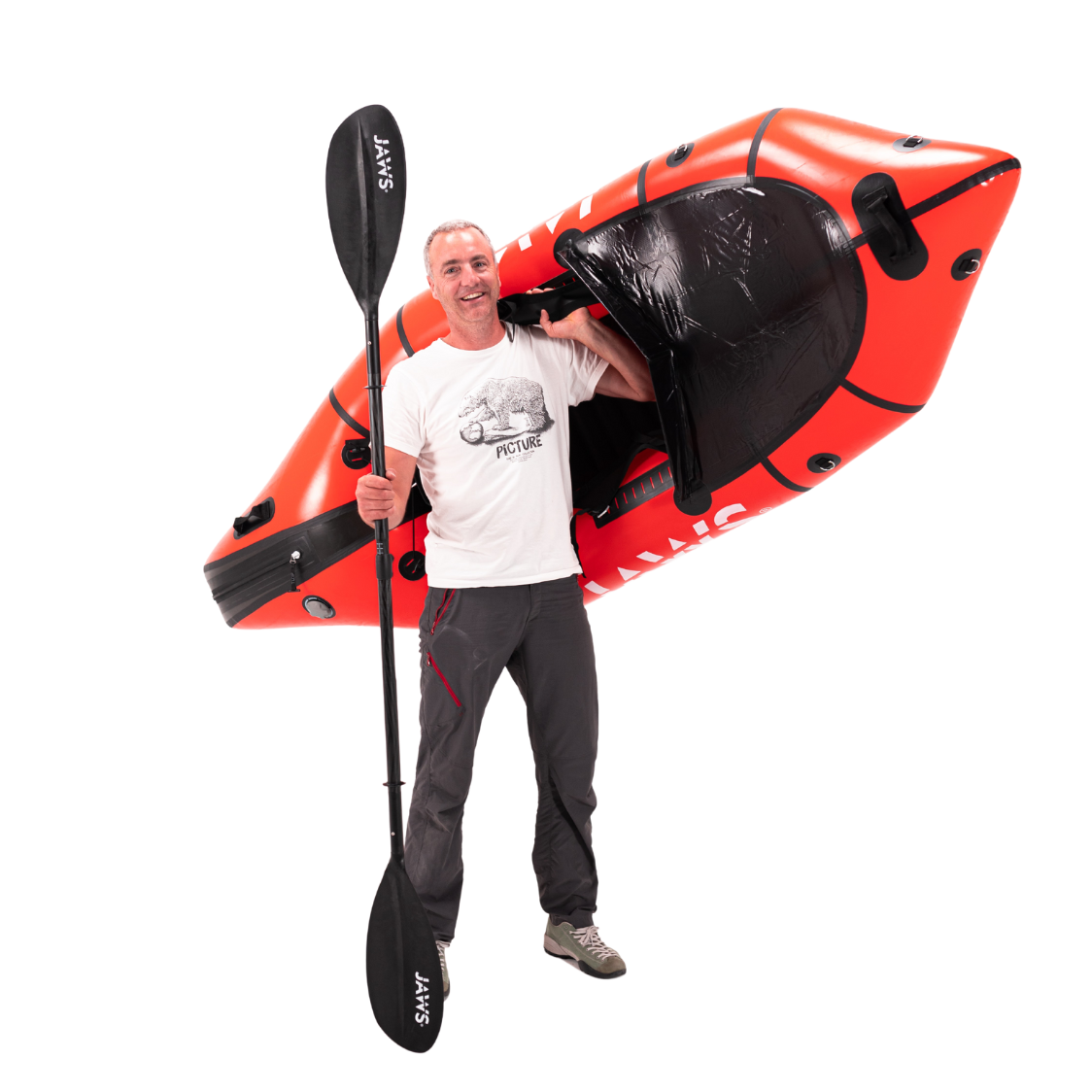 Why should the MINOTAUR JAWS win the Product of the Year awards?
We are revolutionizing the way to navigate whitewater.
Exit inflatable boats of 15kg or rigid ones requiring a restrictive means of transport.
The Packraft MINOTAURE is an ultra-resistant single-seat inflatable boat weighing only 3.5 kg, making it the size of a sleeping bag when folded.
You have an easily transportable boat in a backpack, on a bicycle, in the trunk of the car.
Inflated in less than 5 minutes, you can sail whenever you want.
Thanks to the innovation of our TPU base fabric, the MINOTAURE is super resistant to abrasion.
Mountain biking/Packraft hiking, adventure raid, we have equipped the MINOTAURE with a bridge that can support bags and bicycles.
You will also be sheltered from the waves with our integrated breakwater. With its shallow draft, you will pass where others do not pass.
The very specific profile of the JAWS packrafts offers unparalleled stability and maneuverability.
You can now face seas, lakes and rivers in ultra-light.

STORY
JAWS is a French company from Isère (38) which has been developing and marketing ultra-light sports and adventure boats of the Packraft type for 2 years.
With 4 passionate adventure co-developers (Eric, Anthoine, Guillaume and Thierry) and a team of white water sports professionals, we innovate every day to offer Packrafts offering exceptional sliding experiences.

for more info about JAWS