This serie of articles, called "NEW @ The Paddle Sports Show 2022" showcases the products that are competing for the « PADDLE SPORTS PRODUCTS OF THE YEAR AWARDS »
Entry for PADDLE  – CEKR Vango, touring paddle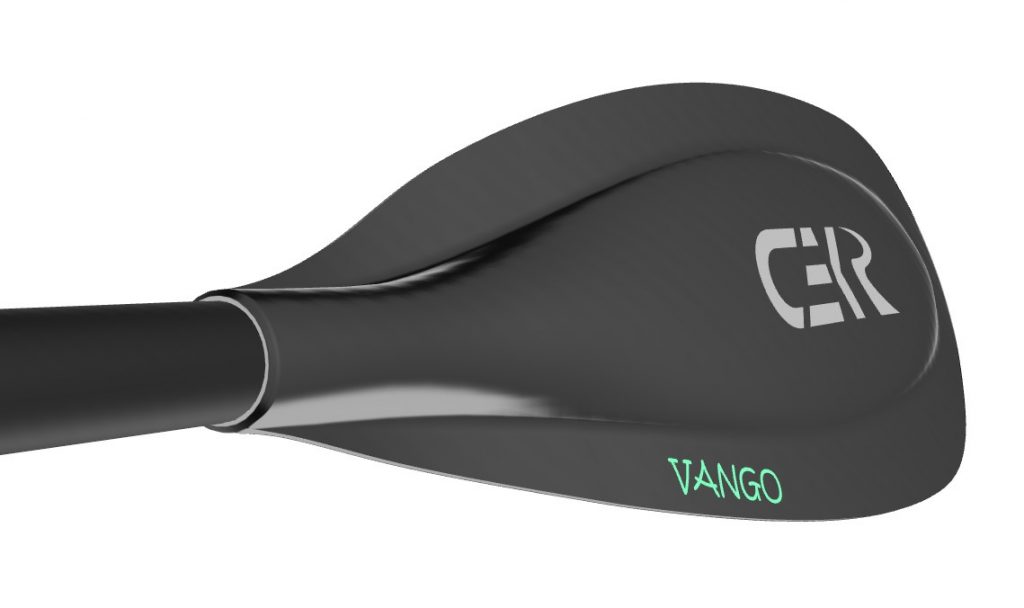 The Vango is CEKR's flagship high angle touring paddle. Smooth and light, it is ideal for a more vertical paddle style.
Blade and shaft design
CEKR's touring paddles are all about stability in the forward stroke, and the Vango is no exception. It is flutter-free and 100% predictable. It is also super smooth in sliding strokes, and very stable when used for bracing. The voluminous blade feels light in the water, which makes a big difference when covering long distances on the water. Whether you want to do some serious training or just go for any easy jaunt, the Vango will take care of you.
Construction
The Vango blade is carefully constructed with a composite mixture of carbon fibre, different types of glass and a tough epoxy resin. This combination makes it light yet durable.
The Vango comes standard with a carbon/glass shaft, which offers relatively good stiffness, yet enough flex to prevent tendonitis from overuse. It is also available with a bent shaft option.
Specs
Lengths: 195cm / 200cm / 205cm / 210cm / 215cm / 220cm / 225cm / 230cm
Angles: 0° / 15° / 30° / 45° / split
Weight: 760g
Blade size: 485mm x 185mm, 635cm²
Origin of the name
The Vango gets its name from the Okavango River and Delta, an inland water oasis in the northern part of Botswana.
Why is it better
The Vango is simply the most predictable touring paddle on the market.
for more info about CEKR