This serie of articles, called "NEW @ The Paddle Sports Show 2022" showcases the products that are competing for the « PADDLE SPORTS PRODUCTS OF THE YEAR AWARDS »
Entry for PADDLE  – Bending brandhes, Black Pearl Straight Shaft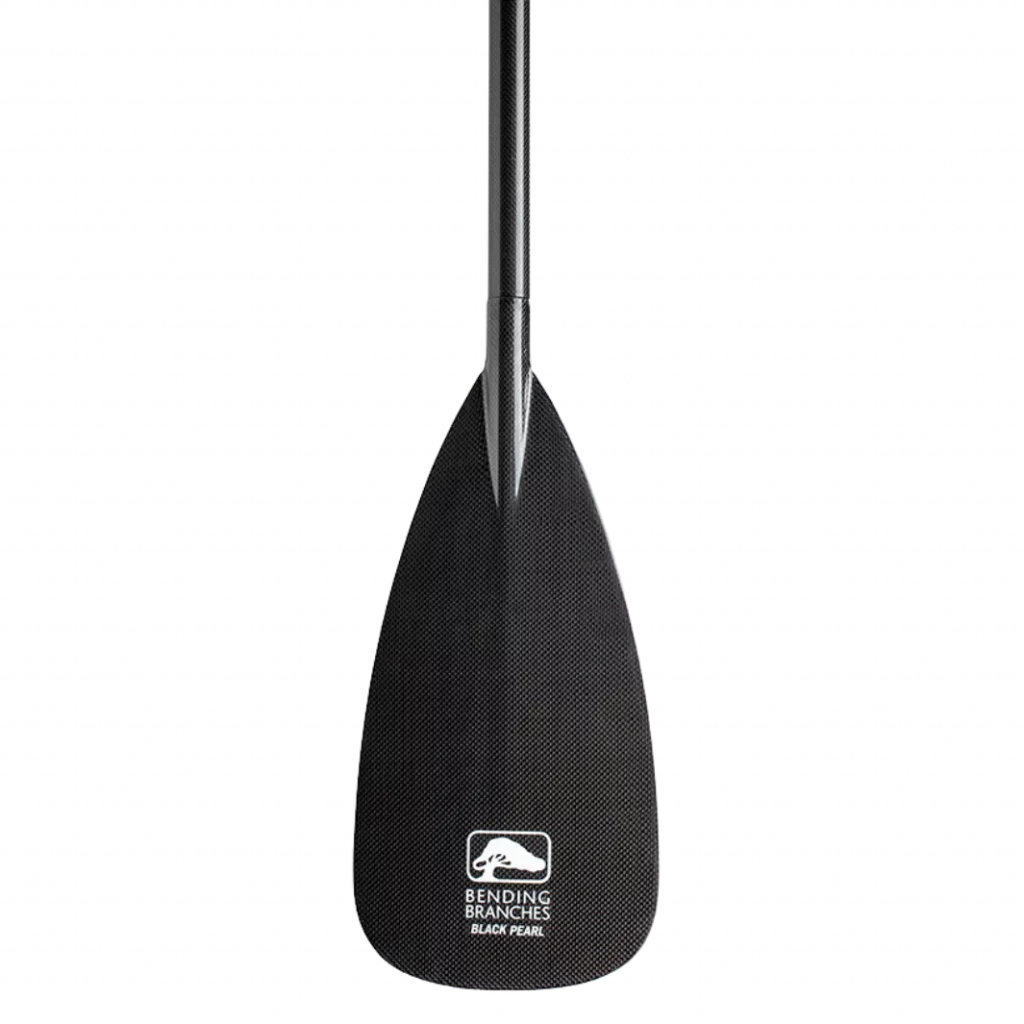 Description: The pinnacle of form and function – 454 grams (16 oz.) of featherweight paddling and Edgegard protection – made for long-distance, flatwater adventures.
Why it should win:
Melding tradition and technology, Bending Branches' Black Pearl Straight canoe paddle arrives on the paddling scene with sleek, ferocious form that belies its durable, trip-worthy function. Made with an all-carbon construction, the 454 gram (16 ounce) Black Pearl Straight is equal parts beauty and beast – designed with extended flatwater trips in mind. A symmetrical, buoyant foam core blade provides midsized surface area that walks the fine line of easy maneuverability and fatigue-reduction. Despite its museum-worthy appearance and quality, the Black Pearl Straight's Edgegard fiberglass weave protects the blade from strikes and the wear and tear of adventure. Both stern and bow paddlers will enjoy the knife-like edge for correctional strokes and a smooth blade face for incredible bracing and return strokes. When top notch adventure calls for top notch equipment, the Black Pearl Straight is ready to answer.
What sets it apart:
Style and adventure meet in the Bending Branches Black Pearl Straight canoe paddle. At 454 grams (16 ounce) of all-carbon construction, bow and stern paddlers alike can enjoy effortless forward, bracing and correctional strokes paired with knifelike maneuverability. The symmetric, foam core blade embraces its mid-sized surface area to allow for nimble movement while preserving energy and reducing fatigue. Designed with long, flatwater trips in mind – the Black Pearl Straight embodies Bending Branches' commitment to form and function. The blade's eye-catching design is protected by Edgegard's fiberglass weave, which ensures more trips, more memories and more time on the water.
** Made in USA **
Specs:
· Blade Size: 21cm x 48cm (677 sq. cm.) (105 sq. in.)
· Weight: 453 g (16 oz.)
· Grip Material: 100% Carbon
· Grip Type: Freestyle Palm Grip
· Blade Material: Foam Core Carbon
· Shaft Material: 100% Carbon
for more info about bendingbranches