This serie of articles, called "NEW @ The Paddle Sports Show 2022" showcases the products that are competing for the « PADDLE SPORTS PRODUCTS OF THE YEAR AWARDS »
Entry for RECREATIONNAL PADDLING – Baltic, Radial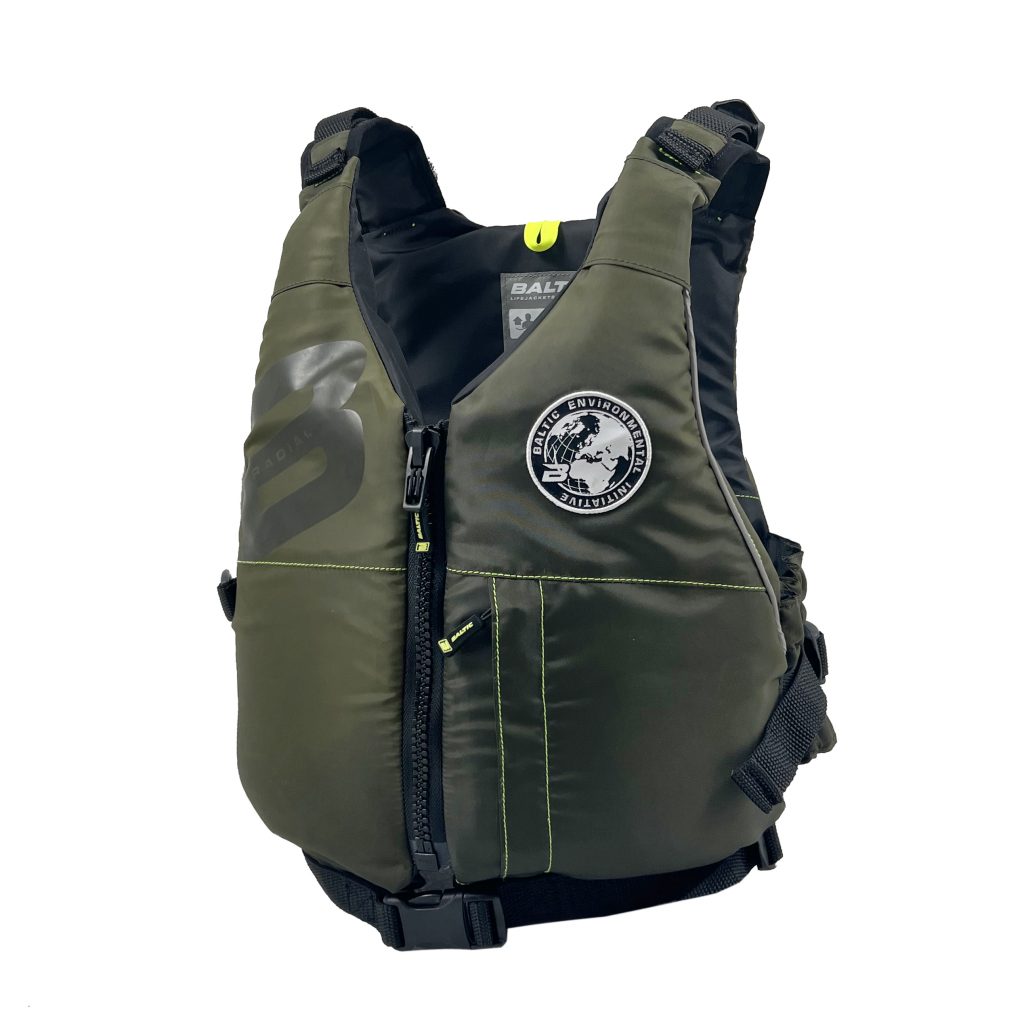 Rediscover the Baltic Radial, a new buoyancy aid launched as part of the Baltic Environmental Initiative. The design takes all the popular features of classic Radial buoyancy aid and utilises 80% recycled materials and is manufactured using 24% less carbon dioxide emissions than Baltic's traditional range.
Designed for those with an active life on the water, the Baltic Radial is a 50N PFD, and is recommended for those who can swim and are at least 25kg in weight. But what sets it apart from your standard vest on the market?
The buoyant material is made from scraps of flotation material already used in the manufacturing process that would otherwise have been burned.
The inner and outer fabrics, available in three colour combinations, are made from recycled PET bottles.
Whilst rated to 50N it offers the wearer 58N of buoyancy.
It is stored in warehouse that are powered by solar panels.
The Baltic Radial is approved to EN/ISO 12402 and these materials have rigorously been tested so there is no comprise on the quality and personal safety. Standard features include multiple adjustment options, two on each side and on both shoulders, all for the ultimate comfortable fit. The design and position of the buoyant material gives the wearer good ability to move freely in the boat. There is elastic in the side sections and crotch straps, with the smallest size coupled with a double crotch strap. You will find neoprene protection over the shoulder straps to prevent chafing, a universal bracket for a radio or EPIRB and reflective piping on the front for added visibility.
for more info about BALTIC