Staff shortages are yet another hurdle to navigate in a post-Brexit, pandemic world. From a renewed emphasis on establishing a strong team dynamic to increased communication and a re-shuffling of roles, companies are finding ways to fill the gaps.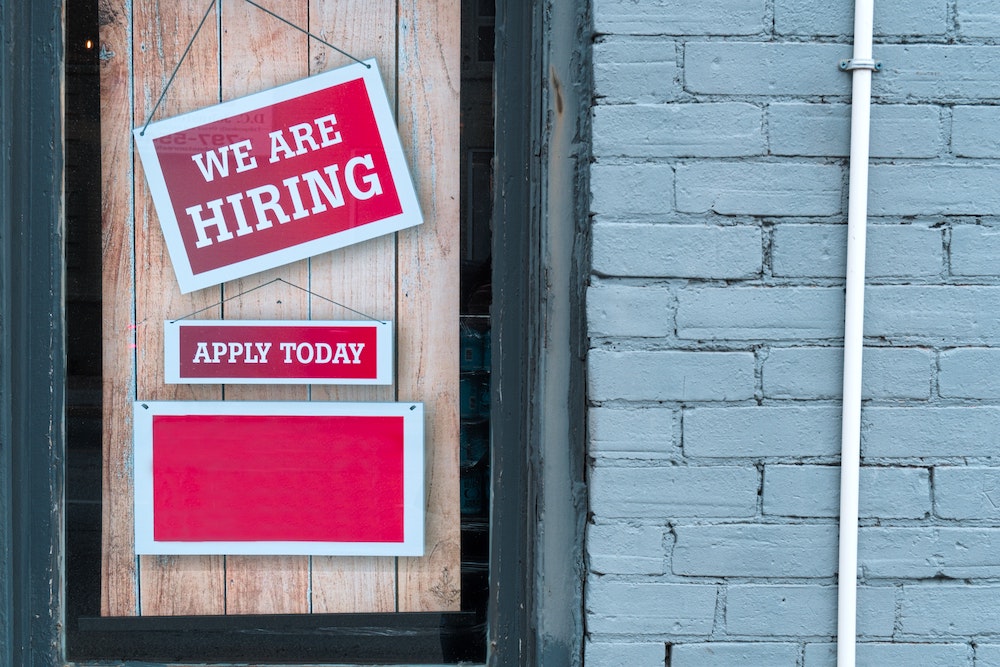 In the past two years, nearly every industry, whether schools, hospitals, or paddle sports, has been forced to navigate staffing shortages due to government lockdowns and individual illness, and changing priorities. As a result, the pressure is on to make employees feel valued and recognized.
Staffing issues caused by Covid have been further exacerbated as paddle sports gains popularity. To keep up, some are posting job opportunities online: The Jobe Sports website announces openings in product design, e-commerce support, and more; Tahe Outdoors/Bic SUP is looking to hire product developers, shipping handlers, and machine operators. At Palm Equipment, where getting new staff has been "difficult, with quite a churn rate," they have worked to promote internally, "multiskilling our staff to be adaptable, raising wages, and ensuring everyone has a safe and respectful place to work and knows they are important and valued."
As companies look to hire and retain employees, ensuring competitive salaries and benefits packages and increasing the focus on employee health and safety become essential. "While we have seen some improvement recently, staffing continues to be challenging—especially considering we compete with companies like Amazon, Boeing, and Microsoft to recruit skilled labor here in the Puget Sound Region. We are dedicated to offering a very competitive wage and benefits, and we put our employee's safety first," says Taylor Robertson of Werner Paddles.
With many paddle sport companies small players on the global market, creating a strong company culture or team/family dynamic and facilitating strong employee buy-in to a brand's identity and mission has become increasingly important. This might seem easy when many companies are still family-owned and many who work in the industry are paddle enthusiasts themselves, but "when the news is full of stories of those working comfortably from home and you require staff in a factory, it is more important than ever to have empathy and a sense of team," opines Paul Robertson of Palm Equipment.
"The stronger your ties with your staff are, the less this type of event will affect you," agrees Jackson Kayak. Jackson, whose factory is located in an area among the highest risk for Covid in the USA, "did lose some staff to Covid benefit programs, etc.," but maintains that "our family nature and internal approachability have been helpful in retaining staff throughout shutdowns."
"When the news is full of stories of those working comfortably from home and you require staff in a factory, it is more important than ever to have empathy and a sense of team."
Aqua Bound/Bending Branches, who have been fortunate to have very few staff shortages, credit their strategy and a little luck. "Since the start of the pandemic, we have more than doubled our headcount and continue to add talent as needed. We've been winning on this front by leveraging creative recruiting and networking strategies, marketing our culture, necessary pay raises, a transparent Covid policy, and automation where possible," explains Marketing Manager Andrew Stern.
While those with in-house production or longtime staff members may have been less impacted by staff shortages in manufacturing and production, "A lot of companies just can't run things the way they were being run prior to COVID. And it's important for us to realize that Covid's affecting the entire world," explains economist Betsey Stevenson on NPR's All Things Considered.
Stevenson's argument feels particularly relevant in paddle sports, where many rely at least in part on overseas manufacturing. Southeast Asia, a low-cost manufacturing hub for many global companies, was hit particularly hard, with factory activity shrinking in Vietnam, Indonesia, and Malaysia because of virus outbreaks and lockdowns, identified Reuters in September 2021. The long-term impact of these closures remains to be seen, with current labor trend research showing that many Southeast Asian workers are returning to their home villages over factory jobs. Additionally, Covid came just as Europe and the UK began navigating the post-Brexit era, complete with new tax and hiring laws that further complicate labor exchange.
Though month-long shutdowns or other government mandates are outside of our control, they matter. Setbacks viewed as temporary when the pandemic began now are expected to last through 2022—or even longer—forcing companies to think ahead, plan for future production, and reconsider who gets priority on products. "It may be hard for paddlers to relate to at home when you hear of yet more delays and out-of-stock items. But at the other end of the chain, there are people who, just like anyone else, are doing all they can, and rightly should be protected and safe when at work, no matter where," reminds Palm Equipment.
Managing staff shortages is a forced lesson in patience and empathy, and a chance to re-evaluate priorities. From re-focusing on individual brand identity and facilitating pride in being part of paddle sports, companies are finding common ground in making changes that will—hopefully—benefit everyone. In the meantime, staff shortages, though stressful, remind us our leisure is someone's livelihood. For all those working to keep us in gear, we thank you.