As companies seek to reduce waste and become more environmentally-friendly, a good place to start is not with the goods themselves but with how they are packaged and shipped.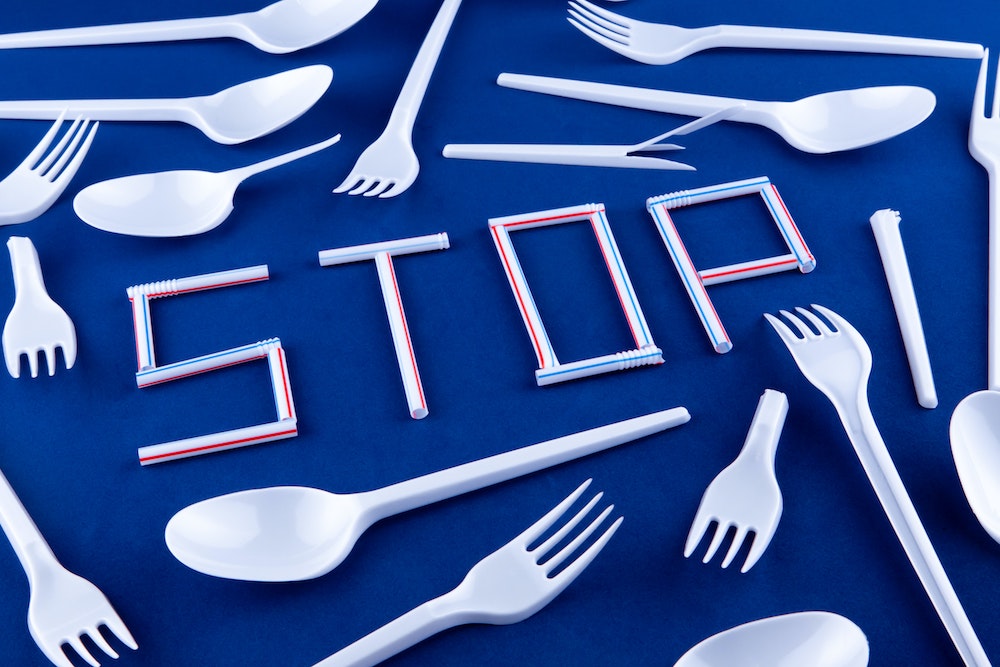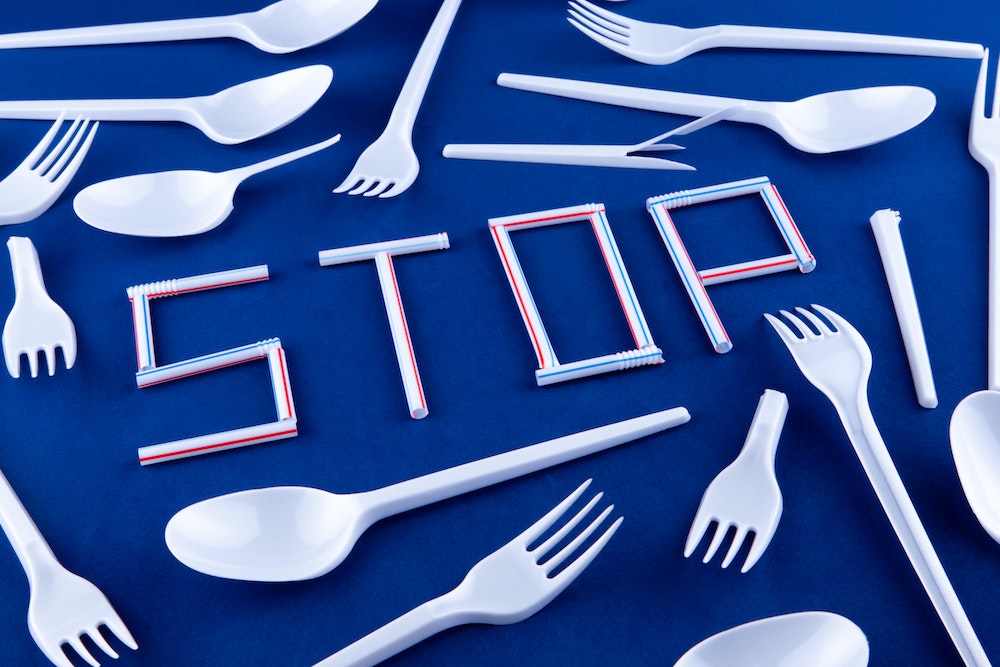 Companies have many options when it comes to being environmentally responsible, from minimizing waste and upcycling to finding ways to reduce one's carbon footprint. As the paddlesport industry embraces the Green Revolution, one increasingly popular option has been refining how products are packaged and shipped. These small details become increasingly important as the Coronavirus, which has people staying at home, also has seen an increase in online purchasing.
According to the Environmental Protection Agency, up to one trillion plastic bags used worldwide each year. Despite good intentions and the desire for clean waterways, the paddlesport industry is a significant contributor to this waste, with many of our soft and hard goods shipped, wrapped, and sold in plastic poly bags.
Fortunately, industries around the world are committed to reducing plastic and finding ways to be more environmentally conscious, paving the way and setting the stage for others to follow. One example of this is the recent Fashion Pact, a global coalition of companies in the fashion and textile industry committed to a common core of key environmental goals in three areas: stopping global warming, restoring biodiversity, and protecting the oceans. Dozens of signatories have given impetus for large-scale change, helping hold even global fast-fashion brands accountable. This support will undoubtedly help enact a shift where those making an effort toward this front are the norm, not the outliers. We in the paddlesports sector- both manufacturer and consumer- should be among those leading the charge. Some of us already are.
"Instead of single-use plastic bags, all of Peak UK's Eco line comes folded or rolled"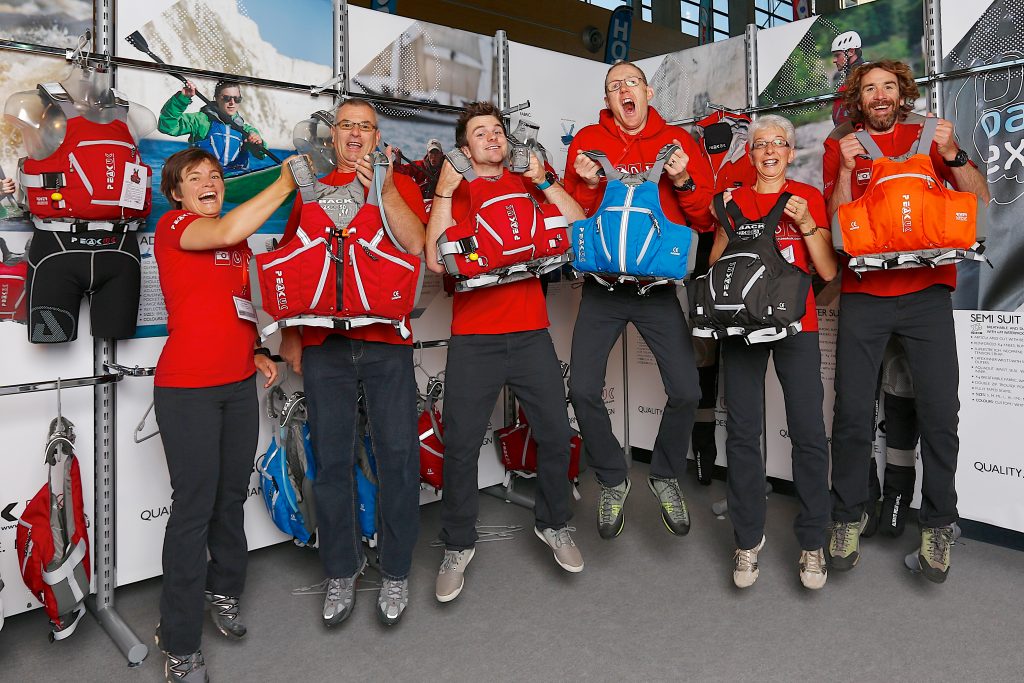 At the 2019 PaddleExpo, Peak UK won the Special Jury Prize for the advent of their Peak Eco line, which utilizes recycled plastics in certain garments, and their commitment to re-designing packaging. Instead of single-use plastic bags, all of Peak UK's Eco line comes folded or rolled, secured by compostable hemp cord and a recycled cardboard info card. It is a simple change that can make a big difference, not just in plastic bag count, but in sparking awareness and shifting mindsets.
However, for large scale or lasting change, the industry as a whole must embrace and commit to this mentality. This is no easy feat. Finding a balance between supporting customers who simultaneously seek to support environmentally responsible practices while asking companies to keep prices down requires considerable investment and commitment from both companies and consumers. It is not a change that will happen in one fell swoop, but one that must happen slowly and steadily in small, continual, increments.
"NRS committed to using recycled cardboard hangtags attached by cotton thread, not plastic hangtags"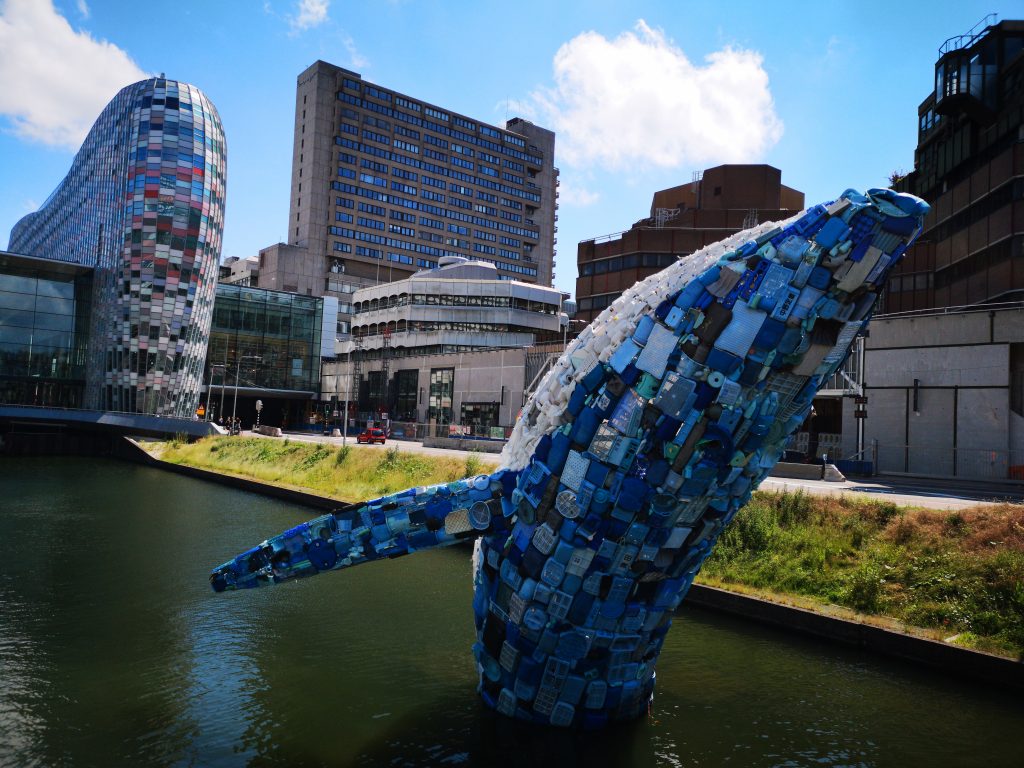 So where to start? In an interview with Fashiona.com, Prashant Jagtap, founder of Trayak, a consultancy for brands looking to reduce their environmental impacts, suggests questioning every piece of packaging to see if it is "absolutely necessary." To do so requires examining the small details such as hangtags or the pieces of plastic, paper, or metal used to hold garments in place.
In their 2021 Sustainability Update, NRS committed to using recycled cardboard hangtags attached by cotton thread, not plastic hangtags. They also eliminated poly plastic bags from life jacket shipments, glove packaging, and non-commercial footwear packaging, removing an estimated 400,000 polybags from circulation. By redesigning their strap packing, NRS eliminated 750,000+ plastic zip ties and header cards in 2021 alone.
Jobe Sports International is starting with small changes such as using recycled cardboard. "There is more room for more improvement, but we have to take this one step at a time," recognizes William Doornekamp. The Starboard SUP website calls single-use plastics "absolutely unnecessary." They encourage others to avoid them and have partnered with Bye Bye Plastic Bags, a youth-driven NGO that educates about the harmful impact of plastic and advocates for better regulations on single-use plastics in Thailand.
"If customers bought more locally, we would have less packing and rubbish," Jochen Lettmann"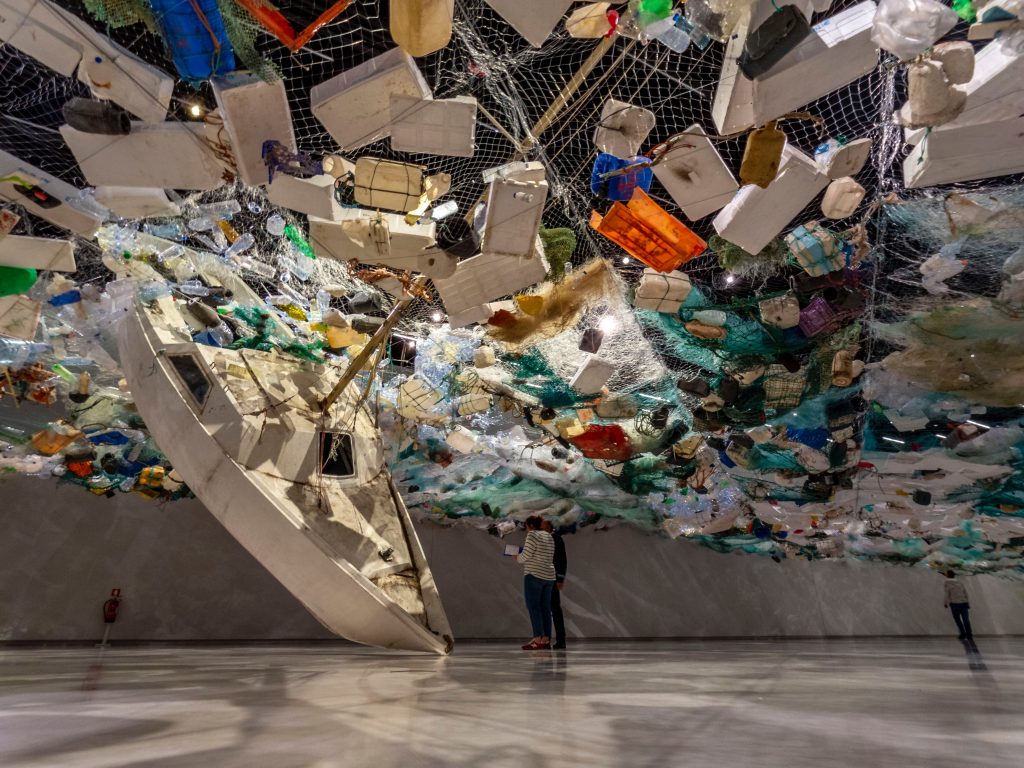 For larger products such as boats and boards, finding environmentally conscious solutions can be more challenging. The plastic wrap used to store and ship many hardgoods helps protect products from damage, and a product returned due to damage is far more costly to the manufacturer and the environment than a single plastic bag. While options besides the poly bag exist, biodegradable products can be expensive and may not prove better for the environment in the long run. Shipping and storing large items in the same bag is a great start, as is utilizing recycled goods where and when possible. UK-based Pyranha Kayaks package and protect the ends of their kayaks using foam waste supplied by their seat and backrest supplier. Outdoor giant Patagonia started a program where customers who can't curbside recycle the poly bags (#4 plastic) can mail them back to Patagonia or drop them off at a retail store to be recycled.
Still, some responsibility lies with the customer and their choices as to where and how they purchase goods. "If customers bought more locally, we would have less packing and rubbish," Jochen Lettmann of Lettmann GMBH reminds. Lettmann entreats all paddle sport participants to "Go to your local shop and buy there instead of getting something sent from far away for just a little bit less money."
It seems a small step, but changing our packaging is hopefully the start of something bigger. Rather than leaving our legacy to individual companies, perhaps we need a Paddlesports Pact, a binding commitment to encourage each other and hold ourselves accountable to do better in how we care for the world we live and recreate in. We all have a part to play. It is time we support each other in holding ourselves accountable, even for the smallest piece of plastic, to find better solutions.
By: KS Publishing Editorial Team.
Article published in the 2021 Paddler's Guide