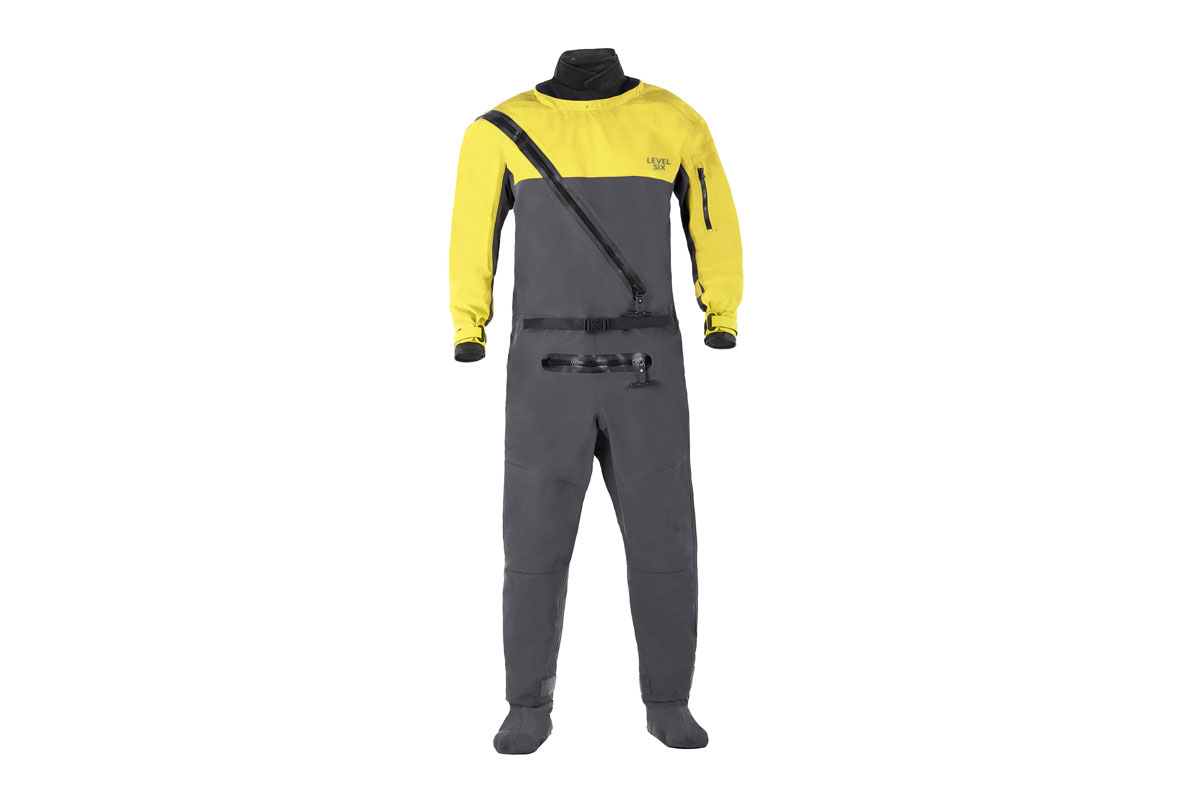 The Loki is a latex and neoprene free version of the Cronos. For those with latex and/or neoprene allergies or those seeking comfort over latex gaskets this dry suit is for you! The Loki dry suit is designed to keep you on the water longer without breaking your budget. Constructed using our eXhaust 3.0 waterproof breathable nylon, this front-entry drysuit features a industry first PU coated lycra punch through neck and wrist with a specialized closure system and integrated socks to keep you dry and protected. From beginners to seasoned water adventurers, the Loki is will serve you and your budget well.
*How tight the closure system is tighted will determine how dry the neck and wrist seals will be when
submerged in water.
Features:
PU coated lycra neck and wrist gaskets
Specialized neck and wrist closure system
Front relief zipper
Reinforced knees
3-ply built-in socks
Front entry
So why should the Loki win? Because it offers new opportunities for people just getting into
watersports. And isn't that what we all want – for the community to grow?
My Vote Goes to this Product