LETTMANN - The Horny Potato 65 & 85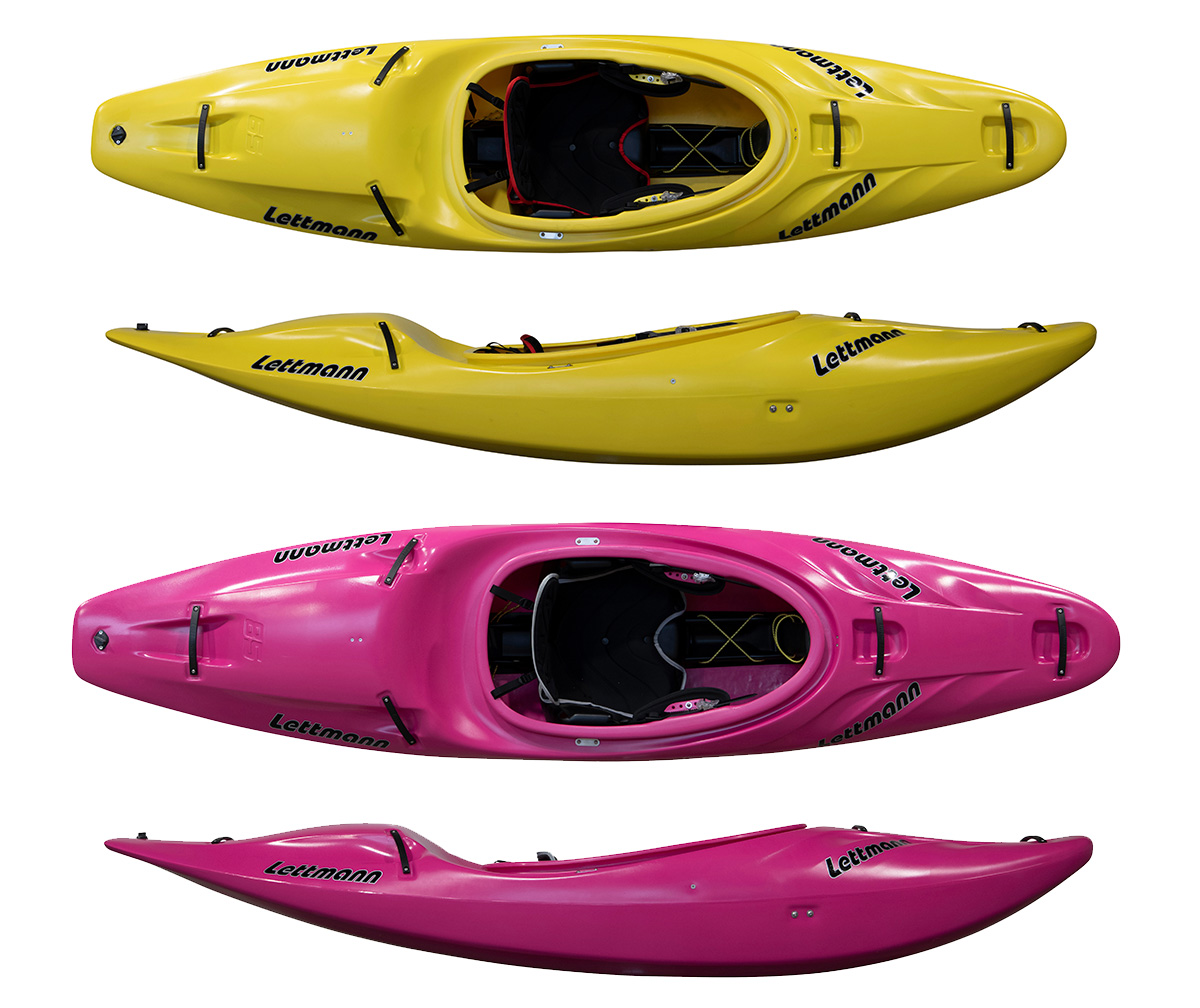 A shooting star that makes your whitewater wishes come true…
The Horny Potato is an absolute game changer! Not only did it boost our recognition on the whitewater market, but it also sends you flying when you're boofing waterfalls, washers or waves. Whether you prefer technical or pushy whitewater our THP simply delivers. Its sharp edges and flat hull is similar to our Machete but the obvious difference is the volume pack in the back which does not only result in a distinguished look but also in an unmatched unique creek boat. The gutters in the rear certainly play a part in what makes this kayak so special as the water grabs on to them and quite literally shoots you off the edge. Forget Auto-Pilot – our THP features an Auto-Boof system!
Fun Fact: The name's origin lies in a cheeky comment Toon once made on one of our prototypes…A few years ago we brought our Manta prototype to the Paddle Sports Show. As a prototype's surface isn't necessarily the prettiest, Jochen Lettmann decided to wrap it in aluminum foil leading to Phillipe Doux calling it a potato. Eventually, it was our friend and business partner Christian Zicke that made the final name proposal.
While the sidewalls look quite flat and aggressive you won't be pushed around when a wave hits you from aside. The Horny Potato is a kayak that allows you to always stay in control whether you're circling around obstacles, dropping waterfalls or enjoying a playful run.
What are you waiting for? Take control – get yourself a THP!
https://lettmann-shop.de/en/
Material

Length/Width

Paddler's

weight

Volume total

Cockpit (inner)

Cockpit (outer)

Weight (kg)

THP 65 Creek

THP 65 Race

265/64,5 cm

265/64,5 cm

55 – 75 kg

55 – 75 kg

290 l

290 l

86 cm

86 cm

93 cm

93 cm

20,5

18
Material

Length/Width

Paddler's

Weight

Volume total

Cockpit (inner)

Cockpit (outer)

Weight (kg)

THP 85 Creek

THP 85 Race

274/66,5 cm

274/66,5 cm

65 – 95 kg

65 – 95 kg

330 l

330 l

86 cm

86 cm

93 cm

93 cm

21,5

19
My Vote Goes to this Product