LETTMANN - Olymp XRS 55 & 75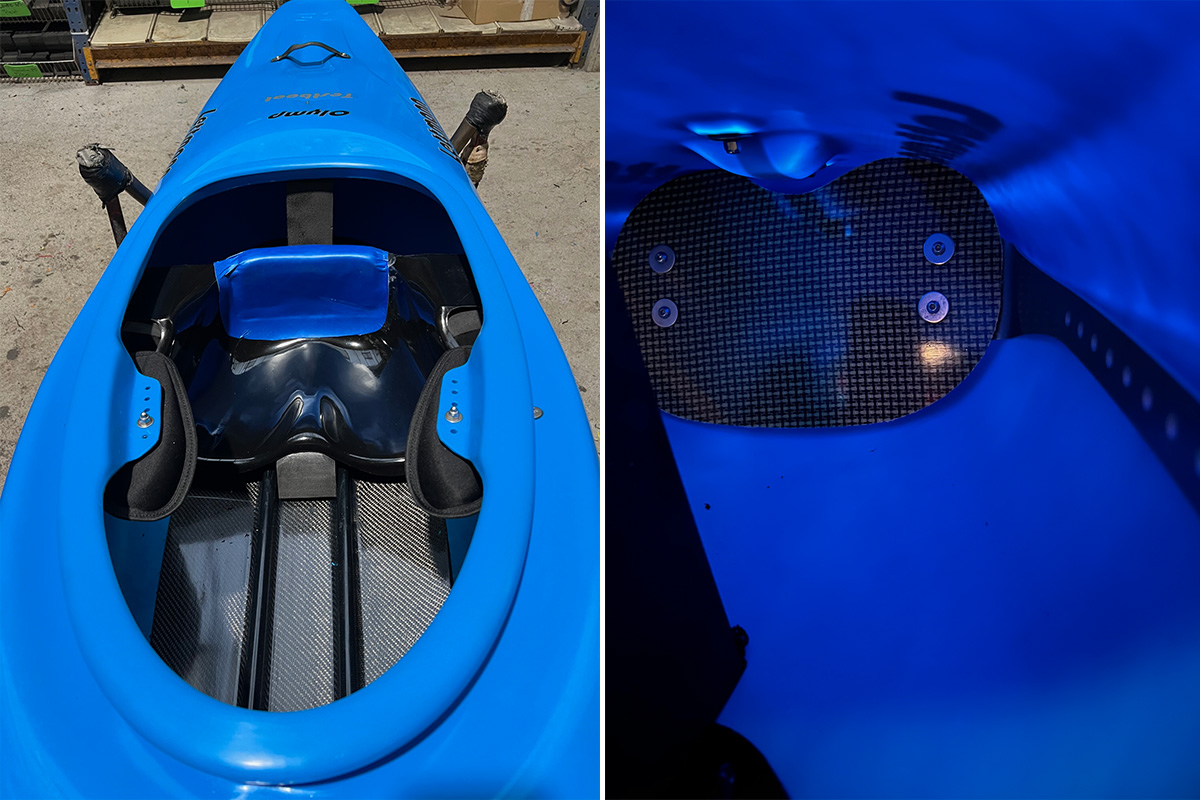 Made for Speed. The new Olymp XRS follows in the footsteps of Lettmann's legendary competition kayaks, some of which took part in the Olympics alongside Jochen Lettmann and many other kayakers.
There was no way Lettmann, especially Jochen Lettmann, would let the opportunity slide to design a kayak for the new Olympic discipline Kayak Cross. And not just any kayak, but the fastest and most agile speed machine – which without any doubt will be heading for gold again. Aiming for a top-notch kayak, Jochen collaborated with elite kayakers, both national and international, resulting in the Olymp XRS.
As you would expect of a Lettmann kayak the Olymp XRS wins on all levels as it makes a great whitewater kayak off the race course, too. It's a kayak for those who love playful runs, stern squirting and dip turning. The voluminous bow and prominent rocker provide safe immersion and dry runs.
Whether you love chasing eddies, pirouetting until dizzy, casual river running or making rocks and waves your natural slalom course – you've never looked better doing so than in the Olymp XRS.
So why should the Olymp XRS win you're asking? Well, because it is made for winning competitions!
https://lettmann-shop.de/en/
Material

Length/Width

Cockpit (inside)

Cockpit (outside)

Volume

Paddler's

Weight

Weight(kg)

Creek

Race

Competition

274/61

274/61

274/61

84,5 cm

84,5 cm

84,5 cm

92 cm

92 cm

92 cm

ca. 208 l

ca. 208 l

ca. 208 l

45 – 65 kg

45 – 65 kg

45 – 65 kg

18

16

15,5
Material

Length/Width

Cockpit (inside)

Cockpit (outside)

Volume

Paddler's

Weight

Weight(kg)

Creek

Race

Competition

274/63,5

274/63,5

274/63,5

84,5 cm

84,5 cm

84,5 cm

92 cm

92 cm

92 cm

225 l

225 l

225 l

65 – 85 kg

65 – 85 kg

65 – 85 kg

18

16

15,5
My Vote Goes to this Product