INDIANA - 7'6" Downwind Foil Board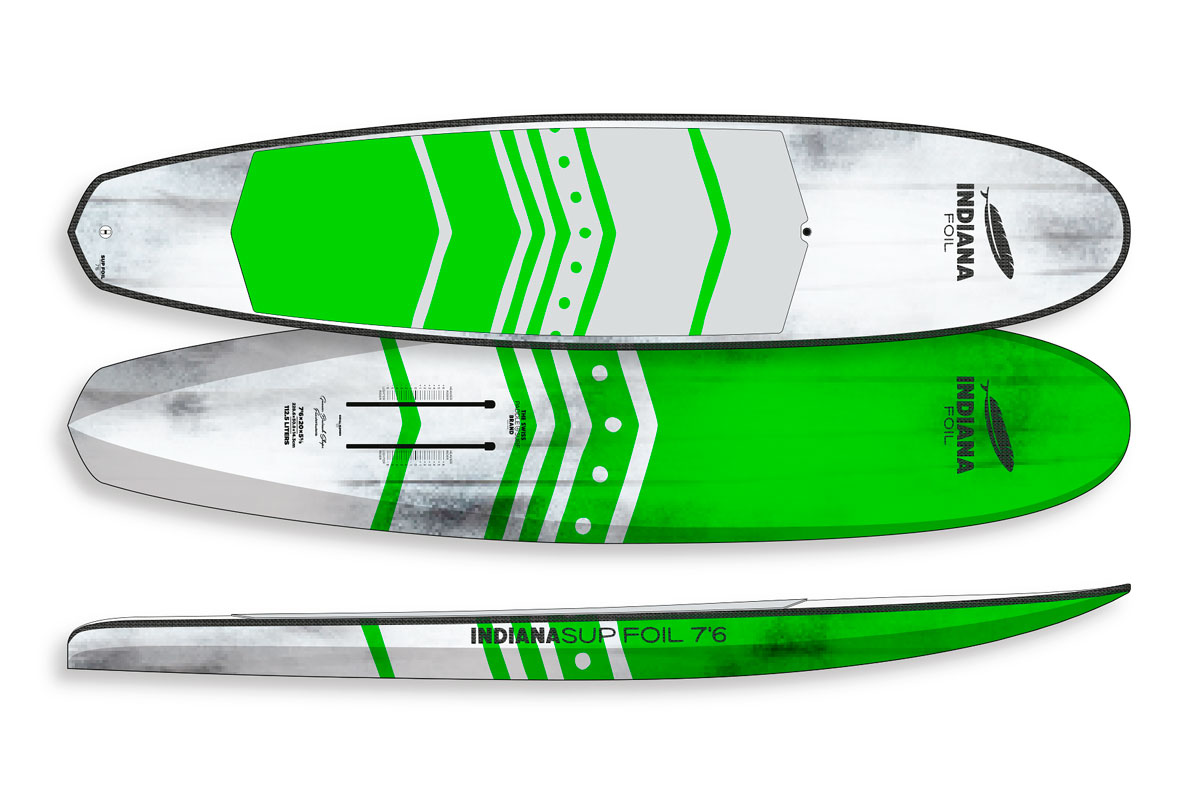 The Indiana Downwind/Flatwater Foil Boards where designed to combine maximum glide and early release to make a board that will make easy to paddle up on flat water and small bumps making the downwind foil experience much more enjoyable.  Our designer Gunnar Biniasch took elements from his Surf, wind and kite-foil board designs and combined them with elements from SUP Racing-boards to come up with a unique bottom shape specific to the sport of downwind sup-foiling.
The Concave Rails tapering to the tail essentially give you two boards in one.  With the thin keel in the tail you have an early glide and easy release from the water. The wider Deck-section above the keel give you stability when just paddling slowly to get out to the bumps.
The bottom shape is round under your front foot which unsticks the board from the water instantly and allows for quick acceleration from your paddle strokes.
The narrow outline and low width allow the board to cut through the water with ease, allowing for effortless acceleration.
These boards are produced in Italy and as such are as light as possible without compromising durability. 
The embossed Croc-skin Deckpads offer amazing grip without burning your skin when pulling your knees or feet along the deck when popping up or paddling.
The 7'6 x 20" has 114L and is perfect for advance riders up to 85kg. The tracks are 32cm Long.
My Vote Goes to this Product