FALTBOT - nortik scubi lite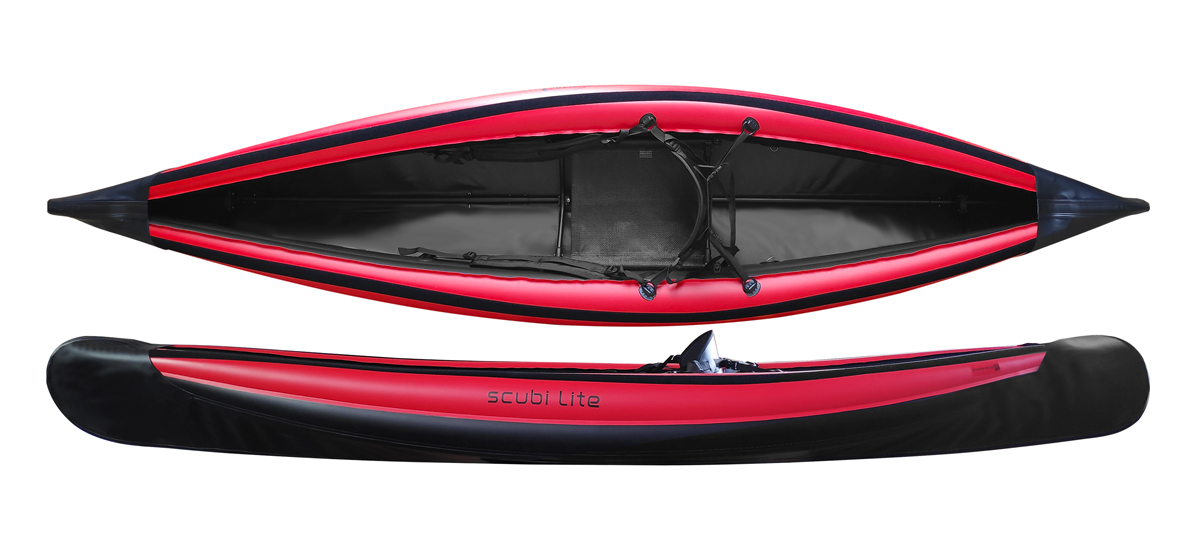 The 2023 all new scubi lite deserves the award in the category of RECREATIONAL PADDLING because: 
Lightest and smallest packing size hybrid folding kayak worldwide! 
Easiest assembly within few minutes 
Perfect tracking and maximum paddling fun 
Enables many people to go paddling 
The nor%k scubi lite is the newest family member of the hybrid kayak series from nor%k. Its weight is only 8,25 kg with a length of 320 cm. It is packed in a small bag the size of a sports-bag. The hybrid technology ensures a good tracking through a keel structure. So, the kayak has a draught, is paddled in the water and lies not only not on top of the water like most inflatables. 
 A minimum frame structure combined with high pressure air tubes, that are integral parts of the hull, make the difference. The scubi series with its hybrid-technology is the most successful line of the brand nor%k and the scubi lite is the ho0est newcomer. The scubi Lite is a highly mobile kayak for the occasional paddler at an entry-level price. It fits in every Camper, Motorhome, Car, can easily be transported with Bike, Train, airplane, … It is a real always-with-you-kayak and enables many people to go on the water wherever they are. 
It is unique in the complete recrea%onal kayak market and already a favorite among the dealers across Europe.  
Technical data:
Seat: 1
Length: 320 cm
Width: 73 cm
Weight: 8.25 kg
Load capacity: 110 kg
Assembly time: 8-10 min
Packing size: 90x25x35 cm
Price: 999,00 Euro (MSRP)
Scope of delivery: packing rucksack, double li= pump with pressure gauge, seat, installed keel strip, repair kit.
Optional: Deck with spray skirt, cockpit cover, extra high back rest.
https://www.faltboot.de/en/products/nortik/new-nortik-scubi-lite/
My Vote Goes to this Product