BIG ADVENTURE - Bonafide SKF117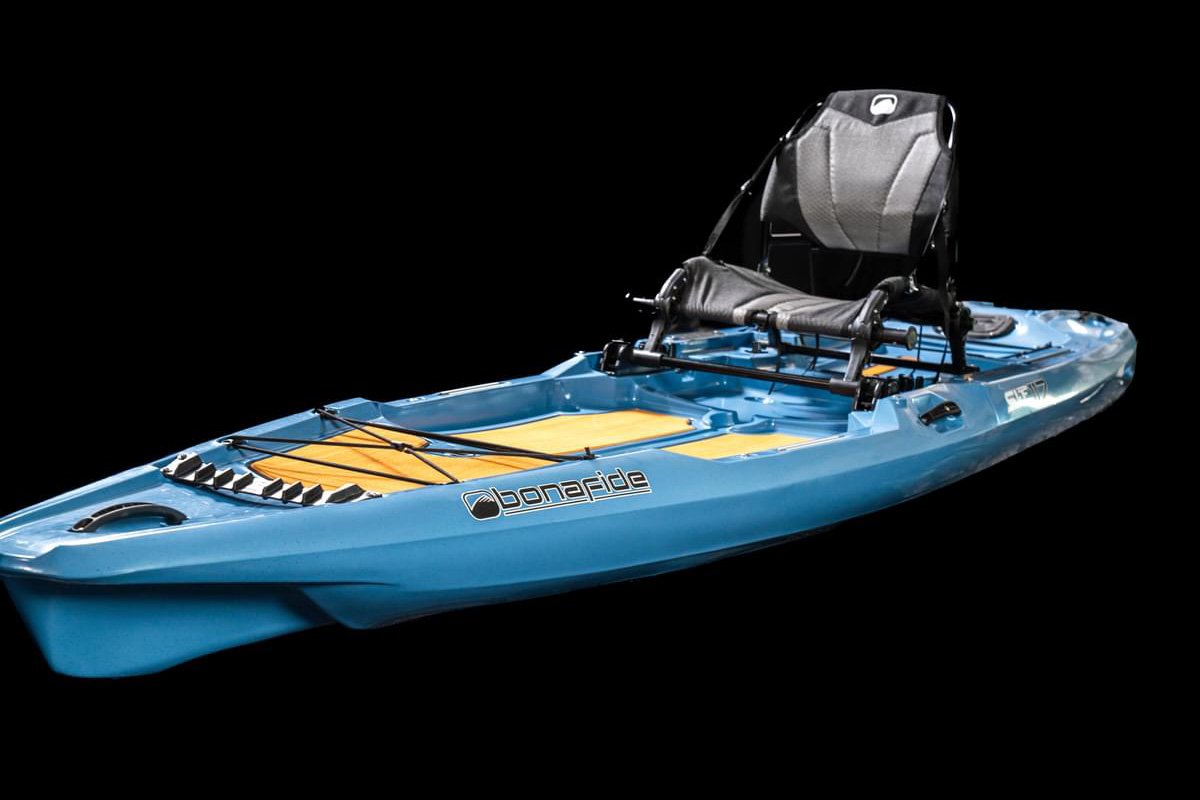 Defining Versatility Meet the Ultimate Hybrid Fishing Kayak. The SKF117 blends ultimate performance with comfort at any skill level for an all around better time on the water from fishing to playing. This salt flats skiff inspired design takes you from mangroves to lakes to rivers. Uncomplicate your fishing experience and catch more fish while having more fun.
Engineered for Better Fishing:
Catch your personal best. We've packed the SKF117 with features for the ultimate fishing experience. Our spring-loaded skeg system allows you to control how your kayak moves. The unique hull design blends a catamaran's stability with a paddleboard's maneuverability. Highly customizable with tons of rigging options. Compatible with Bonafide Sidekick. Can't miss!
Defining Versatility
Access those hard to reach waters. Hitting the lake with family? The SKF117 is your secret weapon. The wide open deck allows versatility. Easily transition between sit on top fishing to a push pole platform. Looking for a lazy day? It converts to a floating platform. Jam-packed with features for any setting, the SKF117 is exactly what your summer is missing.
Where Comfort Meets Convenience
Thoughtful features deliver unmatched comfort and convenience. Our HiRise seating system allows all day comfort. The Boss Strap system stows your paddle quickly. Seamless storage capacity. With cup holders, trays, handles and more – designed for the best experience.
Made in USA durability.
Length: 11'7″
Width: 34.5″
Depth: 9.5″
Capacity: 425 lbs
My Vote Goes to this Product