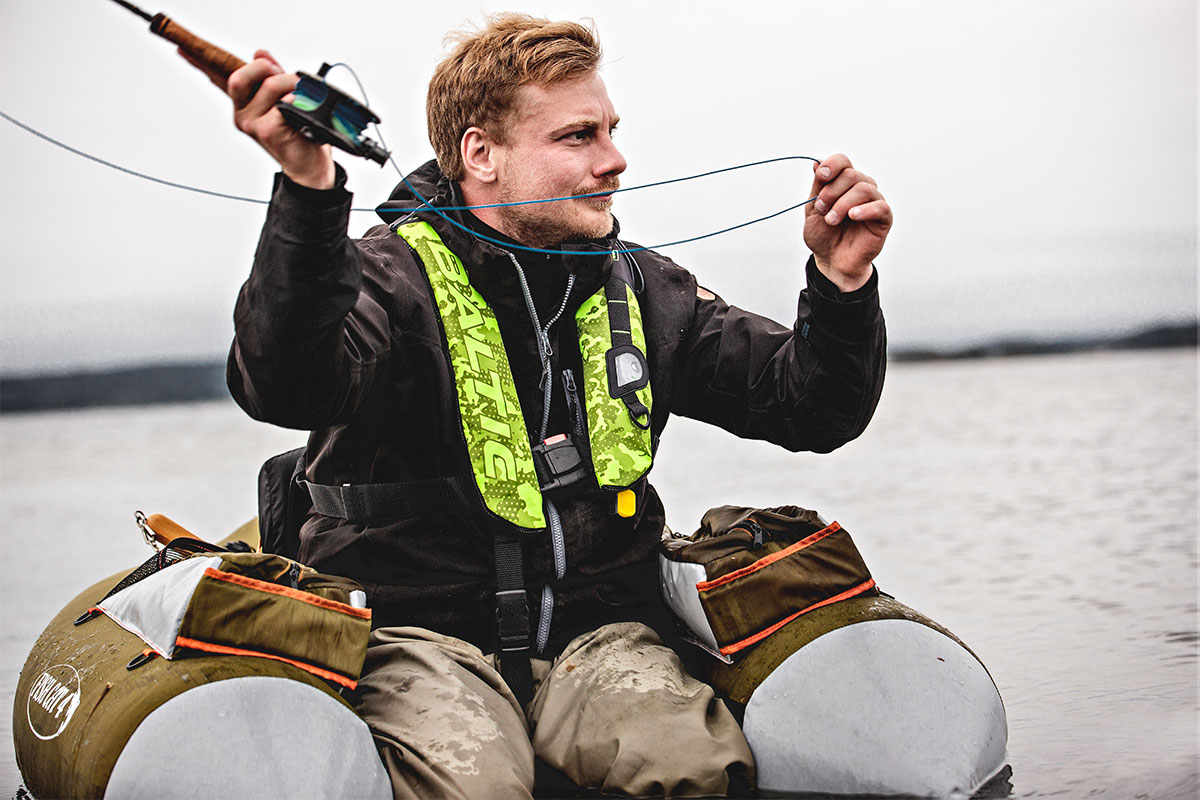 NEW for 2023 the Baltic Mako Sports Fishing lifejacket.
Every sport is unique, and so, every lifejacket model has a twist to meet the needs of the sport Baltic is designing for. Understanding how the body moves when carrying out the sport is integral to the design. Once the ergonomics are clear the outcome is a lifejacket with well-thought-out design features.
The Mako, designed for sports fishermen and women, is more distinct than others on the market with features specifically for fishing and kayak fishing.
Unique features include:
The gas cartridge and trigger are located on the left side away from the line casting arm.
The lifejacket is shorter than traditional lifejackets; this takes into consideration those who fish whilst wading in water, as it keeps the jacket clear of the water – if you don't wade too deep! It is also intended for those who fish whilst kayaking as the majority (if not all) the time is spent seated, the shorter jacket assists with the ergonomics, it allows for full movement, takes up less space than a foam buoyancy aid meaning more space for your catch and refreshments!
There is an inspection window to easily check the status of the lifejacket and D-ring for use with a kill cord or similar. It comes with a detachable crotch strap, buoyancy of 165N and is EN/ISO 12402-3 approved.
The Baltic Mako is available in two version; manual inflation or automatic inflation, both come with Baltic Lifejackets uncompromising quality when it comes to the safety of the user. Baltic recommends the manual inflation for those who can swim due to the close proximity to the water especially when kayak fishing.
The facts.
Colours: Green, Grey/Black, Yellow/Black.
Sizes: One Size 40-150Kg
RRP Manual 140€
RRP Auto 150€
More info at https://baltic.se/en/produkt/mako-flytvast/
My Vote Goes to this Product