NRS and American Whitewater have launched a new campaign called Paddle Wise. Paddle Wise aims to educate and inform those new to the sport of outdoor paddling to help maintain a clean and healthy wilderness for us to keep exploring as paddlers.
"As paddlers, it is up to all of us to protect the places where we play, limit our impact, stay safe and promote a positive image of our sport. Many people new to the outdoors are unfamiliar with the ethics practiced by more experienced river users, and increased outdoor participation has put greater pressure on our public lands and waters. As an industry, and individuals, we need to be proactive about teaching these folks the importance of keeping our rivers clean, healthy and accessible to everyone."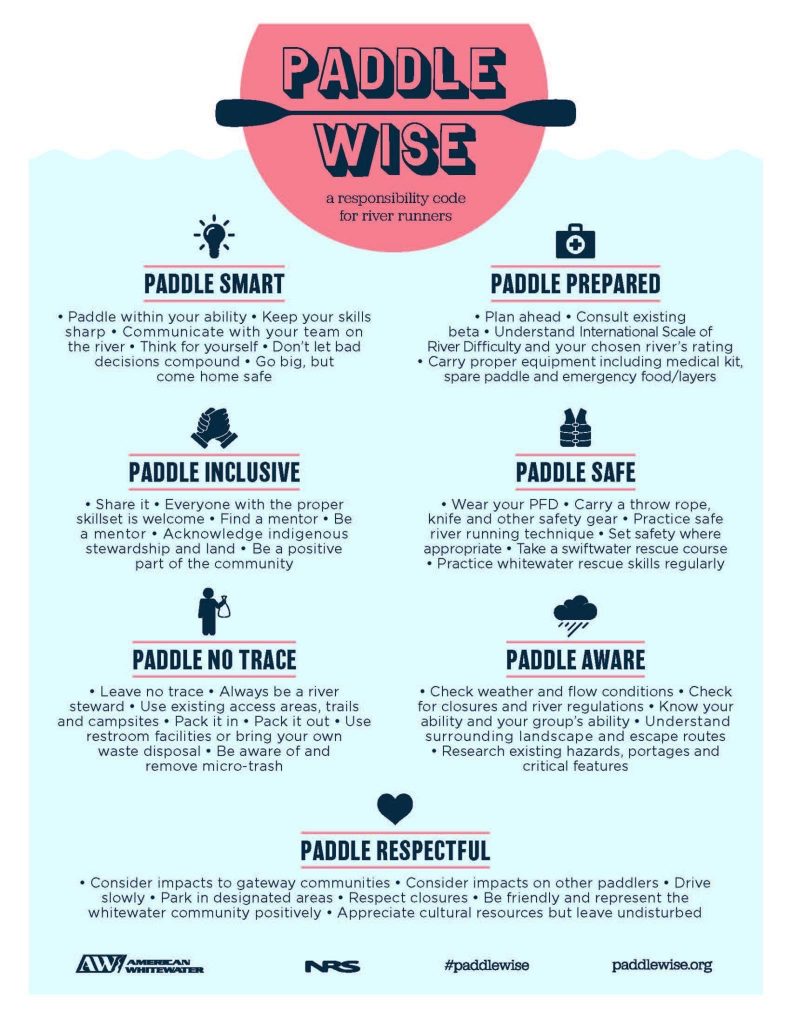 You can download the above flyer from the Paddle Wise website to help spread the word on social media.